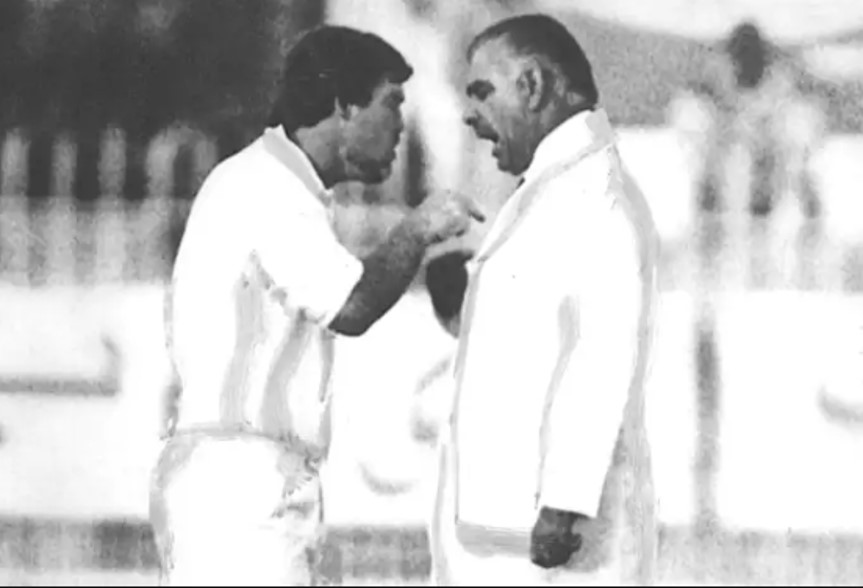 Pakistan and England have a pretty long history of unwanted incidents during a cricket series. Here is a look at 3 cricket quarrels that made things go really ugly, really fast during a series between Pakistan and England.
The Rana-Gatting Incident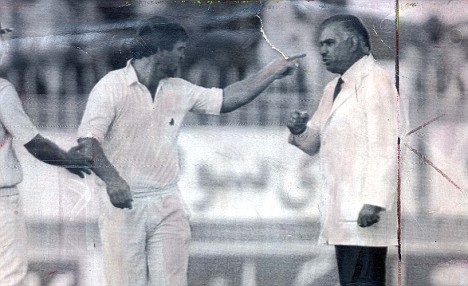 The year was 1987. Led by Mike Gatting, England were in the middle of a Test match in Faisalabad when during the game Pakistani umpire, Shakoor Rana found the English skipper moving one of the fielders while the bowler was in his run up. Rana was quick to address the issue and ended up calling Gatting a cheat.
Read: 3 Times When Pakistan's Tour To England Made Way For A Major Controversy!
The comment made way for a heated discussion between the two. Gatting asked for an apology. The clash of egos resulted in the entire third day of the game being lost!
The Aaqib-Palmer Argument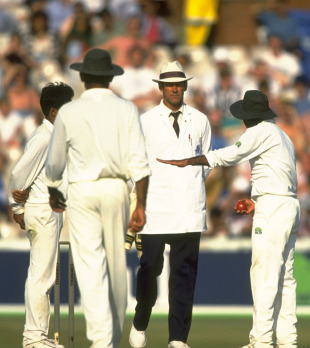 The year was 1992 and Pakistan were playing their third Test match against England in Old Trafford when English umpire, Roy Palmer warned Aaqib Javed for intimidatory bowling at one the English tail-enders.
At the end of the over, Palmer threw Aaqib's sweater at him in a manner that the pacer considered offensive. Hence, an argument began between the two and escalated following intervention from the then Pakistan skipper, Javed Miandad.
Read: 4 Pakistani Bowlers Likely To Be In The Final Eleven Against Ireland And England
The game ended in a draw but the incident gave way for many other ugly scenes in what is considered to be one of the most controversial series ever between the two opponents.
Riaz-Trott Scuffle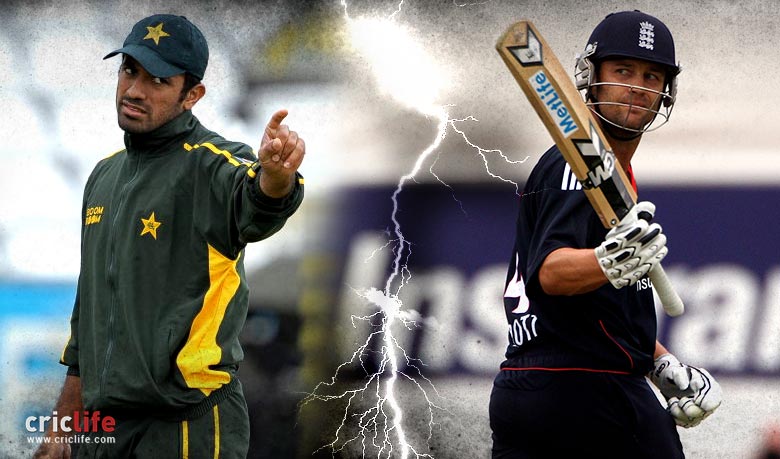 Poor relationship between the two sides continued when following the spot-fixing scandal in 2010, English batsman Jonathan Trott passed an ugly comment towards Pakistani pacer, Wahab Riaz during a practice session.
Read: 3 Batsmen Who Hold The Key To Pakistan's Success In Ireland And England
Riaz obviously was quick to return the favor that resulted in Trott holding him by his throat in a scuffle that almost resulted in the Pakistani camp calling for police's help!