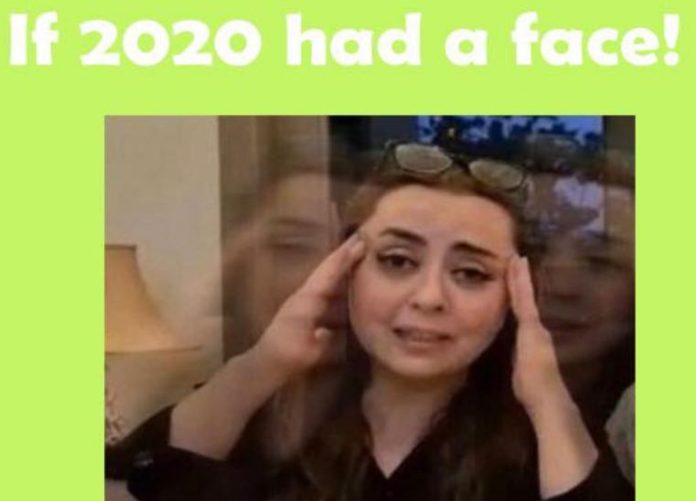 The year 2020 has undoubtedly been a difficult year so far. One of the major reasons is COVID-19 becoming a global pandemic which resulted in life coming to a complete halt due to the lockdowns around the world. And with no cure so far, it has become a source of depression and anxiety for millions across the globe.
Most of us are unable to leave the house, go to work, enjoy drives or dining out. Weddings have been postponed, students are unable to go to schools and universities, the economy is a mess, countless professionals have lost their jobs, businesses are shutting down and so on and so forth. In short, everything seems to be going wrong since this year started!
We all have at some point thought that 2020 needs to end already and here are some Tweets telling us the same!
1. Losing a loved one has been the most difficult part of 2020!
2. We're just half way through 2020 and we've lost so many legends from the entertainment industry.
3. And all everybody wants is just to CANCEL the year altogether!
4. Schools or no schools, exams or no exams..? All that this year has got us is problems and uncertainty!
5. Because that's all 2020 has got!
6. But the hit list doesn't seem to be ending anytime soon.
7. And for once we all can agree to not add 2020 to our age!
8. To top it all, social media has been filled with stuff giving us anxiety all the damn time!
9. Oh God! Please have mercy on us!
10. I mean, we've to throw these tangled wires to solve the problem and that's what needs to be done with 2020!
11. What date is it? What's the month? Where the hell am I right now?!?!?
Pakistanis aren't the only ones wishing 2020 to end soon. People all around the world are clamoring for an end to this sordid year!
12. Now do we need any more reasons to add to this list?!
13. Seems like the mess just keeps piling on!
14. 2020 couldn't have been explained any better than this!
15. Only if it was this simple and easy!
16. Not to scare you guys but…
17. Ahh we're fine with playing PUBG and COD… end this IRL version of Jumanji!
Also Read: 18 Quarantine Tweets & Memes To Help You Keep Your Count On Track
18. Seems like 2020 isn't running out of ideas to destroy our lives!
19. OMG… I'm in tears already!
20. AVENGERS….. ASSEMBLE!
And while we all battle a particularly bad case of a year, let's keep reminding ourselves: this too shall pass!
Do you also have your reasons regarding why 2020 needs to end already? Share them in the comments!