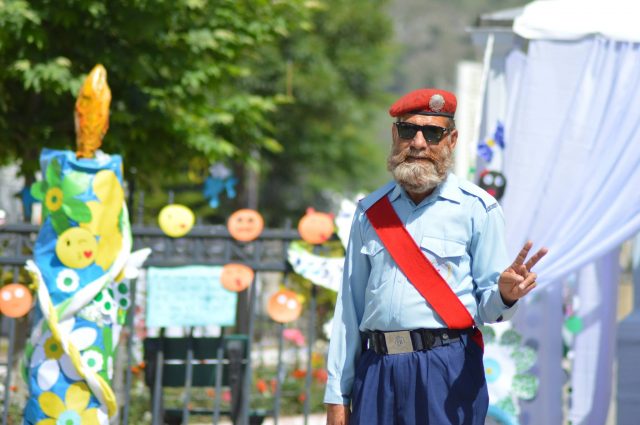 The fate of Kashmir hangs in balance for the last seven decades and with it hangs the fate of hundreds of families that were separated during the 1947 partition of the sub-continent. Even though, once in a while people from both sides of the Line of Control (LoC) somehow manage to meet one another, the lack of interaction over the years has resulted in widening the communication gap and hence, giving birth to stereotypes.
Also Read: Pakistani and Indian Citizens Sign Petition for Peace
With the objective to bridge this gap, remove stereotypes and promote a softer image of Pakistan, students affiliated with the Institute of Policy Studies (IPS), initiated a program titled, Peace-building at the Line of Control (LoC).
Also Read: A Pakistani And An Indian Join Hands To Create Laughter
The initiative was launched with the financial support of Pakistan Youth Change Advocates (PYCA), a non-profit civil society organization working to promote peace and development through youth participation.
Also Read: An Open Letter to the Citizens of Pakistan and India
Peace-building at the Line of Control entailed a unique set of activities. Roads of Abbaspur and Hajira were decorated for the buses that were arriving from or leaving for the other side of the LoC.
Also Read: Pakistani and Indian Fans Bond on the Internet Over Mahira Khan's Zaalima!
Additionally, placards and banners were used to promote messages of peace and tolerance.
The organizers remained hopeful that a similar response will follow from the other side and that such small steps would ultimately lead towards peace and prosperity on both sides of the troubled region of Jammu and Kashmir.