Ziona Chana, a seventy-six-year-old man, who was thought to be the head of the world's largest family, died in north-east India, Zoramthanga, the Chief Minister of his state, Mizoram, said.
Indian CM offered his deepest condolences to the family "with a heavy heart."
Chana has left behind a huge family of 39 wives, 94 children, and 33 grandchildren. He was the head of a local Christian sect that allows polygamy.
He lived in a vast, four-storey pink mansion with about 100 rooms in Baktawng, a remote village in Mizoram. He lived there with all the family members. His village had become a tourist attraction as a result of his huge family, according to Zoramthanga.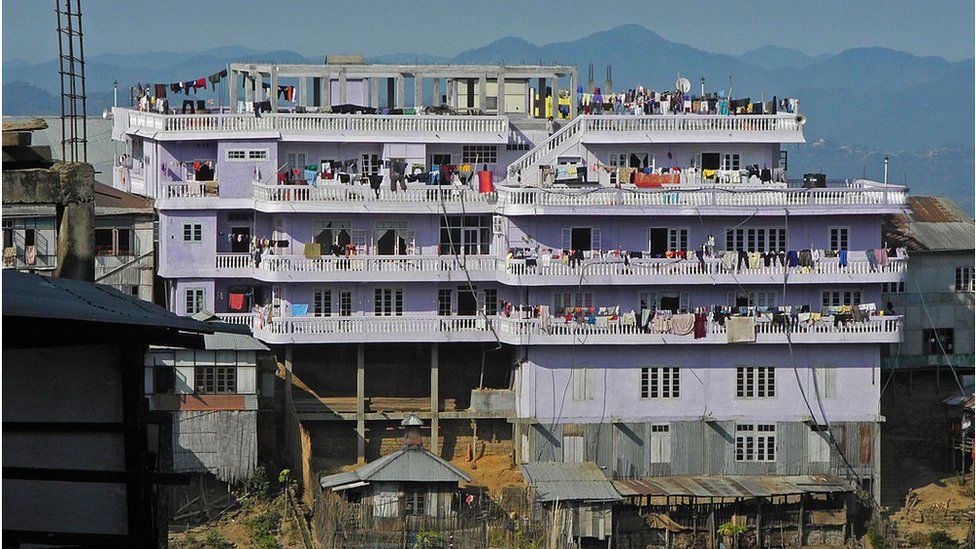 Chana reportedly had diabetes and hypertension. He was admitted to a hospital when his condition deteriorated in his 100-room mansion. He was declared dead on arrival.
Read: In A Landmark Achievement, Rawan Dweik Becomes The First Girl With Down Syndrome To Memorize Quran
It cannot be surely said if he was actually the head of the largest family in the world as there are some other families who also claim this title.
If we go by the popular reports, then, Chana had 39 wives, 94 children, 33 grandchildren, and one great-grandchild. All of this added up to 181 members.
Second in line is Winston Blackmore, head of a polygamous Mormon sect in Canada. He has about 150 children from 27 wives that totals up to 178 people.
However, it is still not clear if Ziona holds this global title or not. It has also been reported that Chana and his family have twice appeared on the entertainment show, Ripley's Believe It Or Not!
Ziona was 17 when he first got married and he once had 10 marriages in a single year.
He once said in an interview in 2011,
Have something else to add to this? Write in the comments.