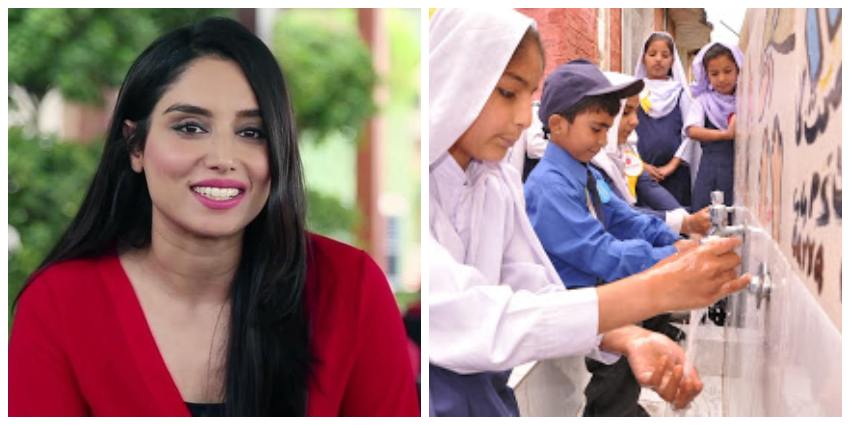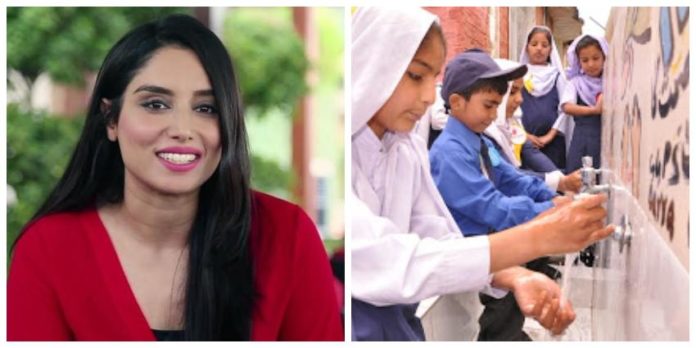 On Tuesday, 15th September, schools were finally reopened after a six-month break owing to COVID19.
While the government has adopted a staggered approach and has pledged for the observation of strict SOPs, Pakistanis remain rightfully concerned about the health and hygiene facilities available in schools more than ever before.
Also Read: Humayun Saeed, Aiman Khan & Imad Wasim Are Demanding 12 Years Of Education For Girls & So Must You!
Sports presenter, Zainab Abbas also took to social media and posted a video demanding from the government to ensure the provision of WASH facilities in schools across Pakistan.
As defined by the World Health Organisation (WHO),WASH facilities refer to the provision of clean water, sanitation, healthcare waste management, hygiene and environmental cleaning infrastructure, and services.
In her video message, Abbas emphasized on the importance of the availability of functional toilets and clean water. She shared that the lack of these basic facilities remains one of the main reasons why a large number of children, especially girls in Pakistan remain out-of-school.
The unavailability of WASH facilities affects adolescent girls the most during their period as they are either forced to take leaves during their menstrual cycle every month – leading to loss of learning – or they are simply forced to drop out.
Also Read: Digital Divide In Pakistan: Science Fuse Webinar Highlights Disparity & Challenges To Country's Shift To Online Education
It is worth mentioning here that 1 out of every 3 schools in Pakistan still does not have a toilet or clean water facility.
The message is part of a campaign run by Pakistan Youth Change Advocates (PYCA), a non-profit civil society organization, working to empower girls through sustained education in Pakistan.
You can also be a part of this campaign and play your part in asking the government to provide adequate WASH facilities across all the schools in Pakistan. All you have to do is use social media platforms, tag relevant government officials and departments and raise your voice to support this cause.