2017 has been a roller coaster of a year for the whole world. With climate change threatening global stability and sustainability through natural disasters and war rhetoric becoming real with every month, many will be happy that 2017 is finally coming to an end.
However, of all the crazy things that happened this year, it's the Trump presidency that takes the cake!
Also Read: Donald Trump's Jerusalem Announcement Is What Wars Are Made Of
No one – not even Donald Trump himself – could have imagined that Trump would become the 45th President of the United States. And while it is true, that he technically won the elections in 2016, however it was only in 2017 that he was formally sworn in.
Trump's erratic behaviour with foreign leaders and half-baked policies back home kept the media abuzz throughout the year. His Twitter handle was alive with nasty tweets directed at politicians, entertainers, media houses and even foreign leaders!
Also Read: Is Obama Responsible For Making Donald Trump The 45th US President?
Let's take an unpleasant walk down memory lane to see how the current US President offended the world with 140 (and later 280) characters.
The War on Fake News

With his complete and adamant disregard of facts, Trump stuck to the rhetoric of "Fake News" to counter any and every story that offered evidence against him.
Also Read: How Twitter Reacted to Trump and His Afghan Policy Announcement
Perhaps the most used term in Trump's tweets, Fake News, has quickly become a buzz word among the conservative right frustrating journalists across America.
Pushing the World Towards a Nuclear Conflict With His Tweets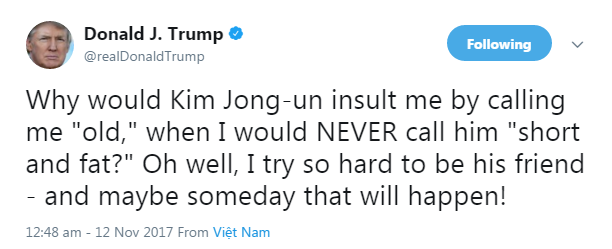 Donald Trump's nasty Twitter digs on North Korean leader, Kim Jong Un have left the world very worried. The US President's tweets, analysts believe are leading towards unnecessary animosity between the two (already) estranged countries. This is all especially worrying in light of Kim Jon Un's statements regarding North Korea's ability to nuke US territory.
Insulting Political Allies and Rivals Indiscriminately
No background explanation is required regarding Trump's use – or misuse – of the micro-blogging website to troll his colleagues.
His infamous tweets are especially scathing when it comes to Democratic leaders.
This one was particularly uncalled for considering that Puerto Rico had just been ravaged by a massive natural calamity!
However, even fellow Republicans are not safe from his verbal diarrhea, including, US Attorney General, Jeff Sessions.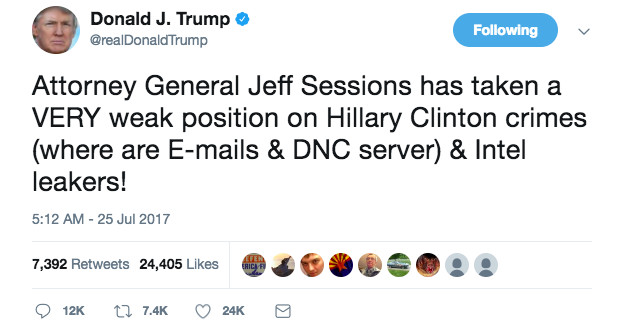 Announcing Policy Decisions Without the Government's Knowledge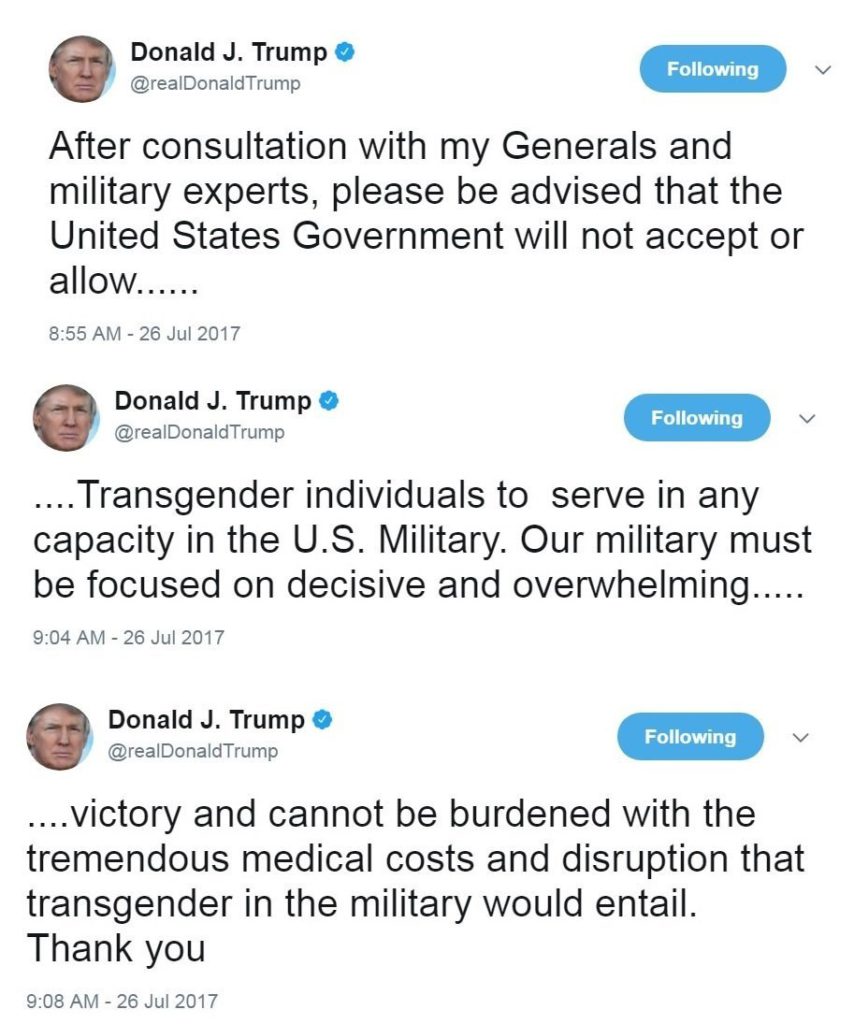 From announcing ill-advised tax plans to firing the 4000 US transgender military officers over Twitter, Trump has given his citizens many heart-attack-like moments throughout the year. Of course a lot of his tweets were later discredited by his own government for having no binding value, but that does not change the frenzy he caused each time he announced policy decisions through his tweets.
Also Read: Social Media Is Flooding With #MeToo Stories Of Sexual Harassment
 Disrespecting Women and People of Color
We all knew the kind of misogynistic and sexist man Donald Trump was even before he was elected. We need only re-watch the infamous Billy Bush video to understand how inherently filthy Trump's opinion is of women.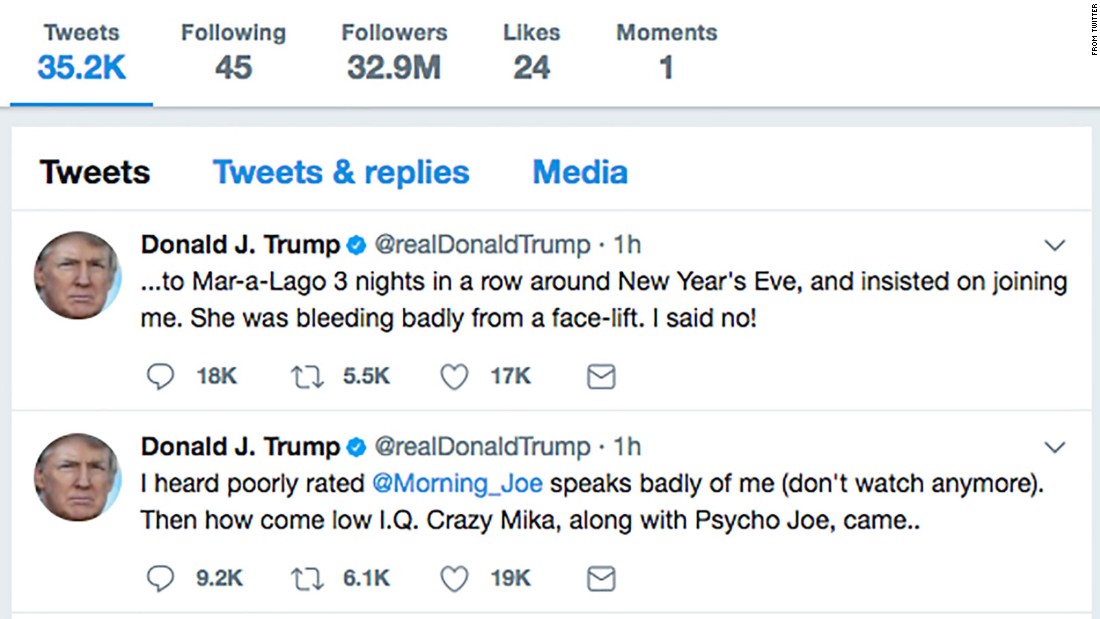 His hatred for people of colour is also ill-concealed. His animosity with President Obama, his nasty comments about Khizr Khan and his statement after the Charlottesville tragedy are all glaring examples of his clear racist bias.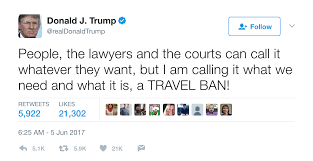 Well that was 2017 through Trump's Twitter handle. May 2018 be better!