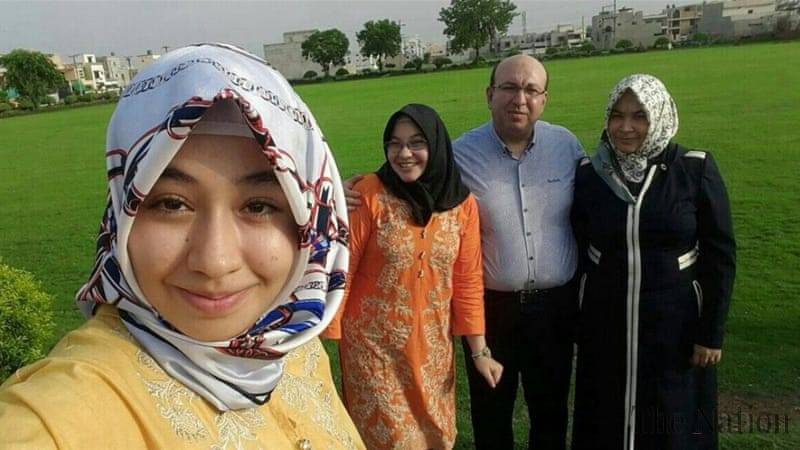 On 14 October 2017 a Turkish family, holding refugee status was forcibly deported from Pakistan and handed over to the Turkish police. They were then taken to Turkey in a plane that was sent by the Turkish government itself.
Who Was This Family?
The family in question was that of the former head of the Pak-Turk schools in Pakistan, Mr. Mesut Kacmaz.
On 27 September 2017 Mr. Kacmaz, his wife and two children (both minor daughters) went missing from their home. On 14 October they resurfaced when the news of their forcible repatriation to Turkey went viral.
Also Read: Teary Eyed Farewell to Turkish Staff of Pak-Turk Schools in Quetta
Why Were They Deported?
The deportation was a result of the Turkish government's ongoing crackdown on teachers, journalists, academics, and human rights defenders following attempted coup in July 2016.
The Turkish government fears that all those associated with the Pak-Turk schools are informants of  Fethullah Gulen, who is accused of being the mastermind behind the failed attempted coup.
What Happened to the Kacmaz Family After Deportation?
The Kacmaz family is currently being held in custody in Turkey by government authorities. Very little information is available regarding its well-being.
Are There Others Like the Kacmaz Family At Risk of Deportation in Pakistan?
Yes. There are 258 Turkish teachers and their families that currently live in Pakistan. They are all living under the shadow of being abducted and forcibly repatriated to Turkey.
Why Should We Protect Them?
There are many reasons why Pakistan needs to protect these individuals and their families.
Torture and Abuse
Once handed over to the Turkish government, these people (including children) run the risk of being tortured and abused. As human beings, how can we allow someone to be left for a life of torture and misery?
Also Read: Education Emergency: These Statistics Should Have Every Pakistani Worried
Pleasing the Turkish Government Will Cost Pakistan Its International Standing
By supporting the unjust demands of the Turkish government, Pakistan risks to worsen its already dismal human rights record in the United Nations. Pakistan will be directly violating national and international laws by overseeing these deportations.
Violation of International Law
In particular, by deporting the Kacmaz family, Pakistan breached Article 3 of the Convention against Torture and Other Cruel, Inhuman or Degrading Treatment or Punishment.
The abduction of Mr. Kacmaz's two daughters is also in breach of Pakistan's obligations under Articles 22 and 37 of the Convention on the Rights of the Child, to which Pakistan is a state party.
Violation of National Laws
At the national level, The Pakistani government's initial deportation order for the Turkish teachers to leave Pakistan by 20 November 2016 has been suspended by several Pakistani high courts.
The Kacmaz Family and Remaining Turk Nationals Have Asylum Status
"Asylum Seeker Certificate" granted to these individuals by the UNHCR states that the Turkish nationals should be protected from forcible return to a country where they claim they could face threats to their life or freedom.
While these certificates have now been extended until 11 October 2018, dozens face broader challenges concerning their status: 85 people have new-born children without passports; others have passports that have expired; and members of one family have been stripped of Turkish citizenship.
What Should the Government of Pakistan Do?
Pakistan must protect 285 Turkish nationals from forcible repatriation, arbitrary arrest, and other human rights abuses.
Pakistani authorities must respect the rights of the 285 Turkish nationals remaining in Pakistan – in particular their right to non-refoulement – in accordance with the international law.
There can be no two opinions about the fact that politics should not be allowed to subject innocent people and their children to a life of ill-treatment and torture. No one and nothing can justify such barbarism.