Last night, Pakistani singer Arooj Aftab got nominated for two categories at the 64th Grammy Awards. These 5 songs prove why she deserves it!
On November 23 during nighttime, the Grammy nominations were announced on a live stream via Twitter. Big names like Olivia Rodrigo, BTS, Kanye West, and Doja Cat were visible in the nominations. But one singer's name came up in two categories: Best New Artist and Best Global Music Performance. And that name was Arooj Aftab, a Pakistani performer-composer for her song "Mohabbat." That too in Urdu!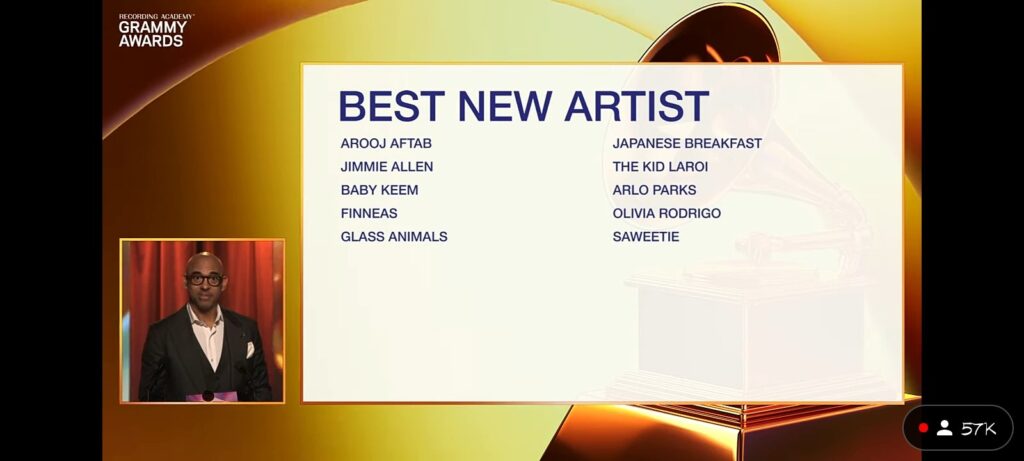 Arooj Aftab is up against renowned artists like Olivia Rodrigo, Saweetie and The Kid Laroi. This is the first time a Pakistani artist is being nominated for a major US category like Best New Artist. Her achievement is even sweeter when her song "Mohabbat is in Urdu! Pakistani celebrities and other Twitter users began to congratulate the singer for her latest accomplishment.
But it begs the question: who is Arooj Aftab?
Arooj Aftab is performer-composer who has been active from an early age. Born in Saudi Arabia in 1985, she had grown up listening to artists like Nusrat Fateh Ali Khan and Mariah Carey. When her family moved to Lahore, Arooj's musical journey started from there. She made a name for herself in Pakistan's indie music scene for her covers of Amir Zaki's Mera Pyar at the age of 18. She studied at Berklee College of Music, majoring in music production and engineering.
In 2015, Arooj released her first album Bird Under Water. Since then, she released two more albums, Siren Islands (2018) and Vulture Prince (2021). The latter was given critical acclaim from publications like the New York Times, Pitchfork magazine and BBC Radio. ex-President Barack Obama added her latest song "Mohabbat" on his summer playlist. Her music is a combination of neo-Sufi, jazz and minimalist styles, while her voice is deep and haunting. Her lyricisms speak about love and grief, using Urdu as her language of expression.
Why is her Grammy nomination important?
Arooj is part of a group that has been striving to make non-English music part of the mainstream, particularly in the United States, which is the biggest music market in the world. Artists like BTS, Maluma, and Bad Bunny have forced listeners to try out songs that are not in English. Arooj's achievement will highlight other Pakistani musicians, both locally and internationally. But we Pakistanis should also laud artists who promote our language and culture on such platforms.
As for me, I will be off listening to Arooj's musical offerings! After "Mohabbat," I am eager to better acquaint myself with her sound.