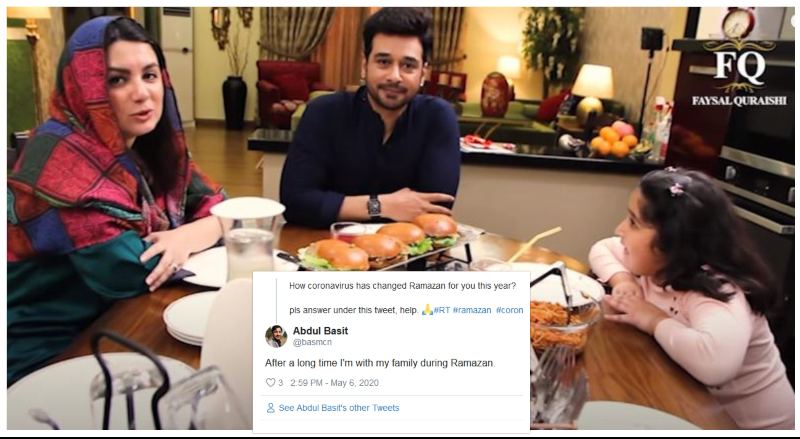 We asked people how coronavirus changed Ramazan for them and this is what they had to say.
People are certainly missing the tradition of collective prayers and Taraweeh in the mosques and at homes.
Read: COVID-19: 6 Mandatory Precautions To Take During Ramazan
For many like this guy, it is a blessing in disguise to spend Ramazan with one's family for a change.
A few lucky people actually told us that their Ramazan routine had not been affected much because of the lockdown!
I won't lie, I feel a little jealous!
Iftar parties were what made Ramazan even more special for so many of us. So, one of the biggest changes that COVID-19 brought is that there are no parties, no family gatherings and absolutely no G2Gs to look forward to this year!
Read:We Asked People About The First Restaurant They'll Visit After The Lockdown Ends & Here Are Their Answers
For this poor soul, Ramazan has gotten boring all together…
Read: 7 Ways In Which Ramazan Will Be Different This Year Because Of The Coronavirus Outbreak
With all its challenges there's no denying that working from home has made Ramazan much easier for many of us.
O yeah! What are we going to do about Eid shopping?!
If Pakistanis can't get over one thing this Ramazan, it is definitely not getting bahar ka khana!
Rest is good, bhiaya!
Oho…very afsosnaak!
How has coronavirus changed Ramazan for you? Share in the comments below!!