Wasim Akram while talking to former Indian batsman, Aakash Chopra on his You Tube channel revealed the difference between Virat Kohli and Sachin Tendulkar and hence, had some interesting facts to share. Here is what the former Pakistani skipper said.
Read: PCB Announces Central Contracts; Names Babar Azam As ODI Captain; Drops Mohd. Amir, Wahab Riaz & Hasan Ali
Wasim Akram Explains Why Virat Kohli And Sachin Tendulkar Are Different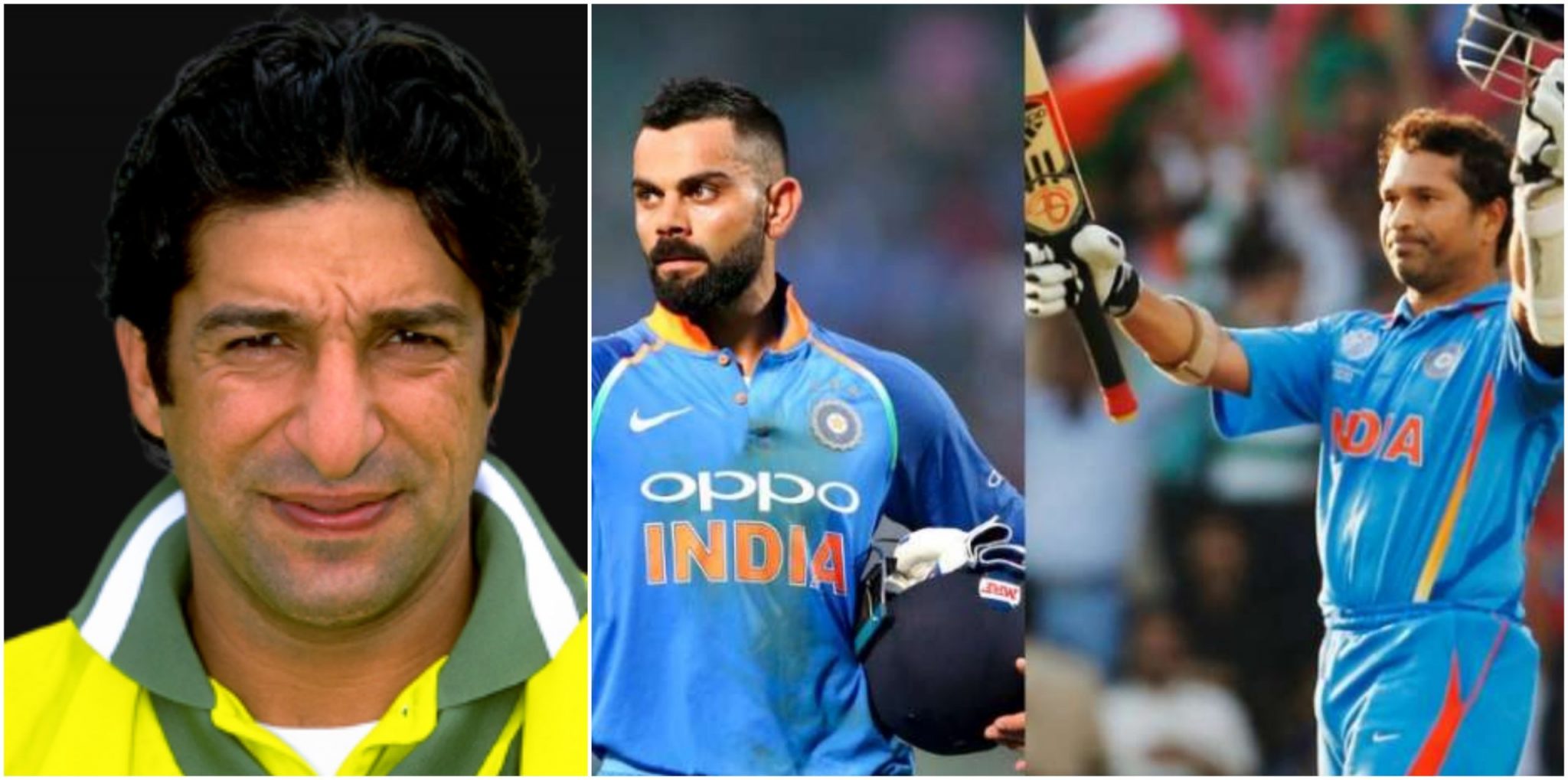 While discussing the difference between the two Indian batsmen, the 53 year old explained that despite both being great Sachin was calmer in nature and therefore, more mentally strong of the two.
Read: Haider Ali Narrates How He Took Shoaib Malik's Advise To Punish Haris Rauf During PSL 5
Wasim Says He Would Have Sledged To Unsettle Kohli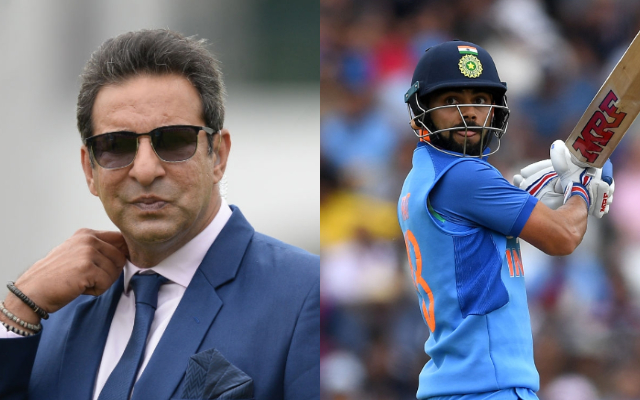 While explaining why sledging should work on Kohli and not Sachin the legendary pacer said, "He [Virat] is the modern great but compared to Sachin, these are two different players altogether. Both are aggressive but of varying nature….As a bowler you look at a batsman's body language, if I sledged Tendulkar he would have become more determined because he was aggressive but calm in nature."
Pakistan's most successful ODI bowler further said, "On the other hand, if I did the same to Kohli, he might get angry and try to attack me which gives me a good chance to take his wicket."