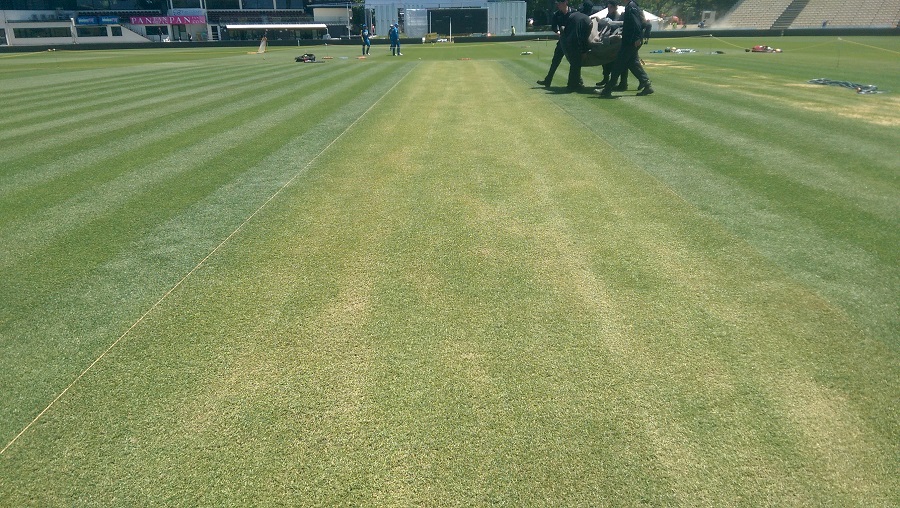 Pakistan has had a disastrous start to their long tour in the Australian continent. The side game got washed out without a ball being bowled as a result of which, the boys in green were deprived of the match practice that they really needed just before the beginning of the series in Christchurch.
Furthermore, the first Test of the rubber offered a surface that on the opening day was nearly as green as the square. Shaken by earth quake, short of match practice and in conditions that were alien to them, the guest team seemed desperate to win the toss. However, Pakistan's misfortune continued and they lost the toss and eventually, the game by 8 wickets. Nevertheless, the defeat was neither surprising nor heart breaking!
Historically, teams from Asia have always found conditions in England, South Africa, New Zealand and Australia difficult to handle. Therefore, it is evident that more than the players in this case, it is the Pakistan Cricket Board (PCB) that deserves to be criticized for planning a poor itinerary.
Despite this loss, the series is still alive and Pakistan needs to focus on what lies ahead. The pitch for Hamilton test doesn't look much different from the one in Christchurch and since both teams have a weak batting lineup it is obvious that the team batting first will find it very difficult to go beyond a couple of sessions. The ball might still be difficult to negotiate for another five sessions however, provided there is no rain, conditions are expected to become conducive for reverse swing and spin some where around the end of day three.
Given the scenario neither side can afford to lose the toss during the Hamilton test match. This is specifically because there is a high probability of the first three innings being completed within six to seven sessions, it is important for Pakistan to plan accordingly and not worry about how conditions are likely to respond on the fourth and the fifth day of the game.
The second and final game, i.e. the Hamilton test match has a lot of significance for Pakistan. Azhar Ali will lead the national team who will be without Misbah after a very long period of time and will require to level the series in order to sustain a decent ranking and regain the lost momentum just before they travel to Australia.