Having lost his best years owing to poor selection policy, Misbah made his mark with an outstanding performance in the first edition of the ICC World T20 that was organized in South Africa during the year 2007. Prominent commentators still argue whether the T20 format would have been this big a success had it not been for Misbah's breath taking innings and of course, his paddle scoop during the final against India.
Still, it was after becoming the Test captain that he was able to consolidate his position and hence, become an icon for generations to remember. Here is a look at top 5 Misbah moments that as Pakistanis, we can all feel proud about.
5. First Pakistani Captain to Win in the West Indies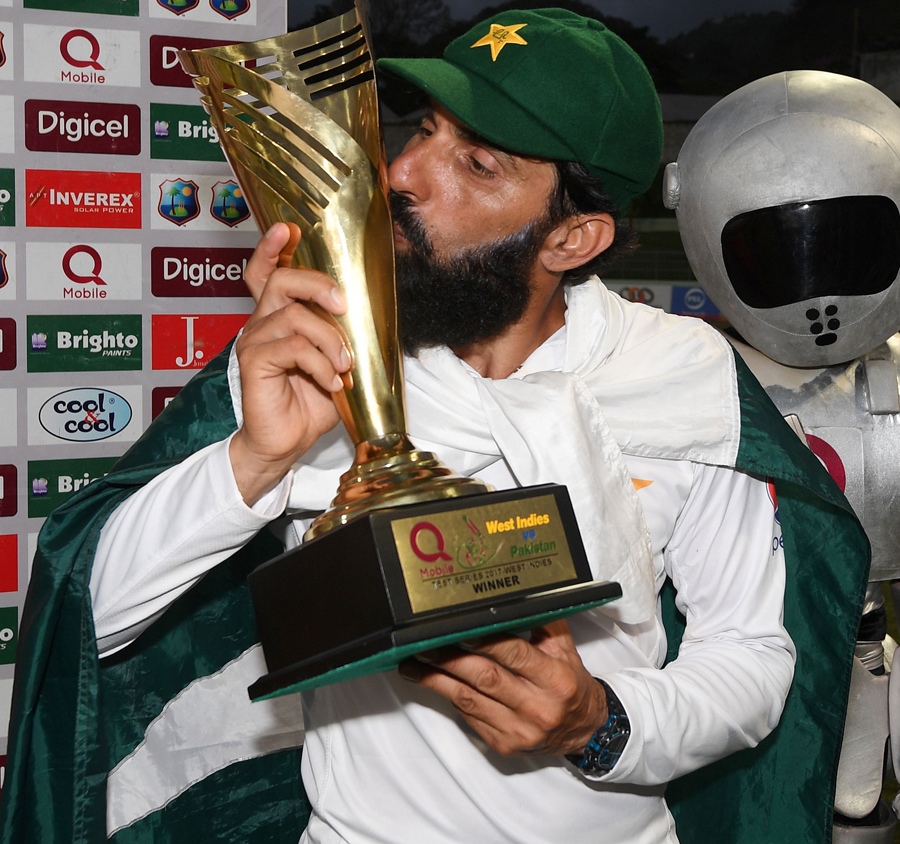 In 2017, Pakistan was finally able to break the jinx and win a Test series in the Caribbean Islands. Misbah not only lead the side to victory but despite his age (43 years!) and it being his last series performed exceptionally well.
4. First Asian Captain to Win in South Africa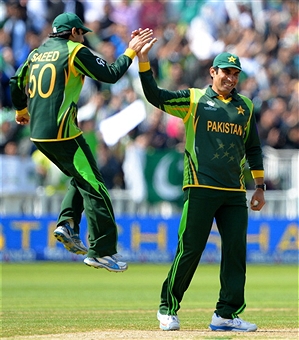 In 2013, Misbah led a relatively young Pakistani side to a 2-1 One Day International (ODI) series victory in South Africa and hence, became the first Asian captain to beat the formidable Proteas at home in a bilateral ODI rubber.
3. PUSH-UPs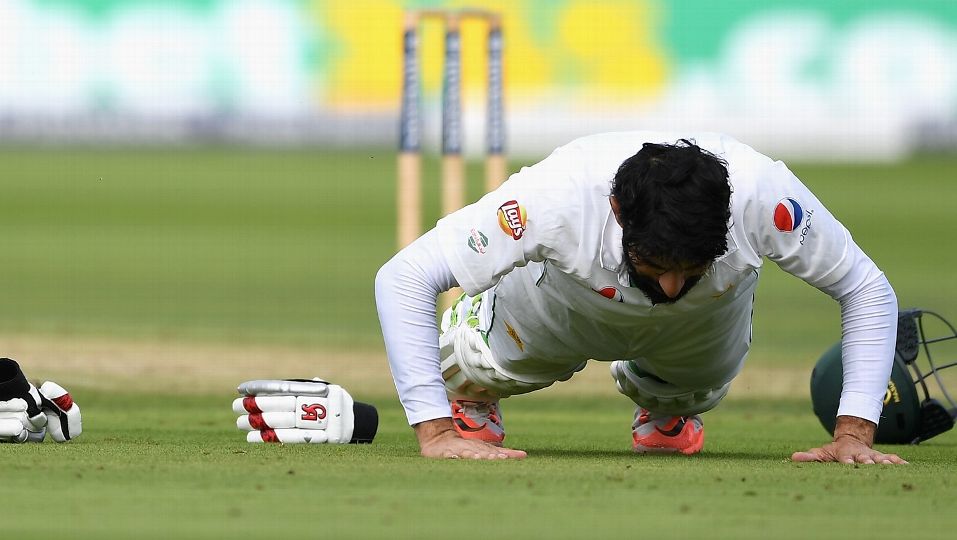 In 2016, at the age of 42, Misbah once again bailed out Pakistan from a difficult situation in Lords against the Englishmen. He celebrated his hundred with a few push-ups and during the innings became the oldest captain ever to have scored a century.
2. Fastest Century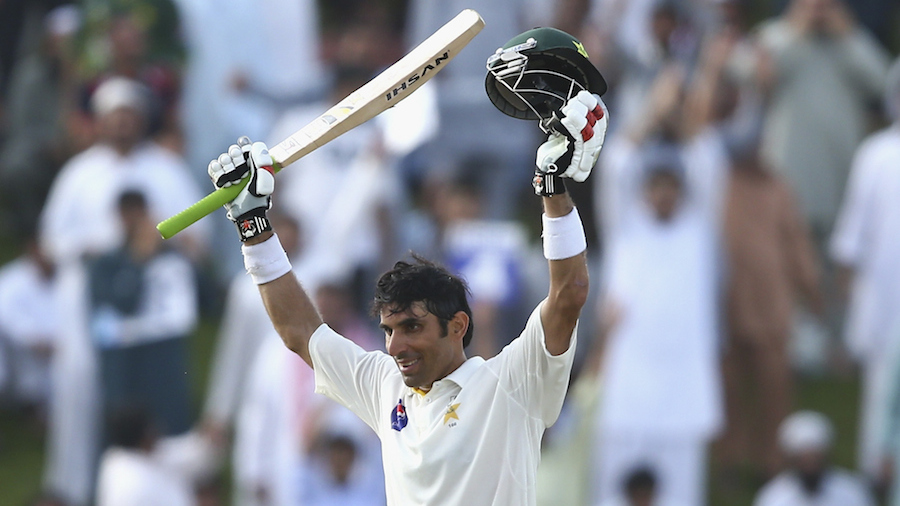 In 2014, Misbah punished the formidable Aussie boys in UAE in a manner that they were not used to. He ended up scoring the fastest century in Test match cricket (100 of 56 balls) and thus, was able to equal the world record of Sir Viv Richards.
1. Leads Pakistan to Number One Test Ranking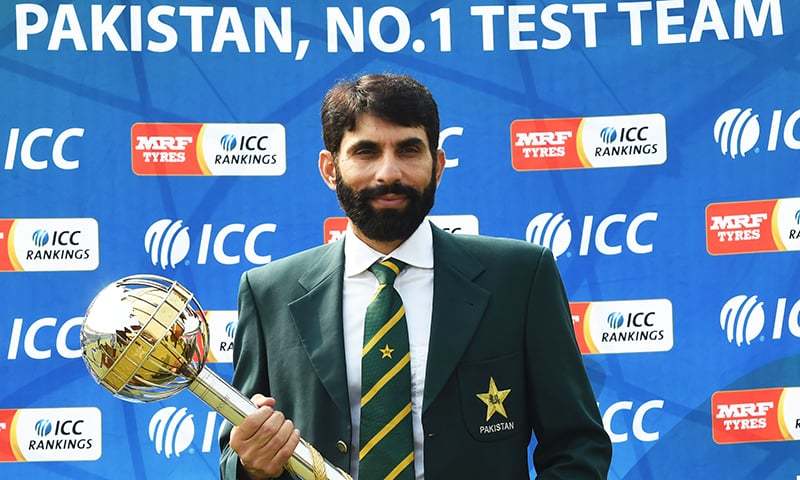 In 2016, Misbah became the first Pakistani captain to have led the national side to the number one position in the ICC Test rankings. Misbah's status ever since has been that of an icon and his achievements have allowed him to call it a day in an extremely graceful manner-something that is not common for most Pakistani cricketers.