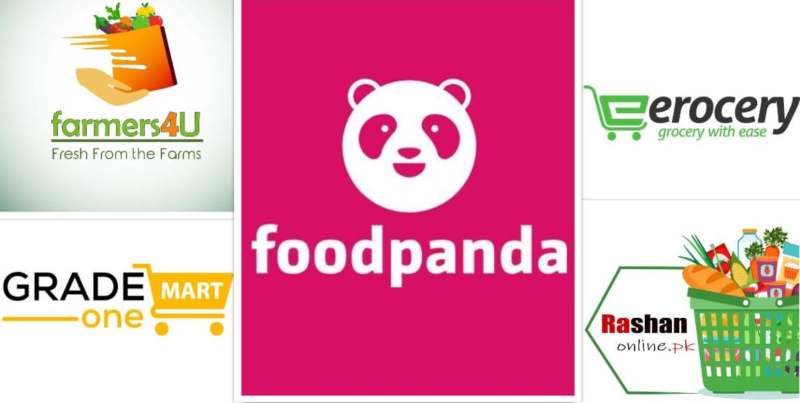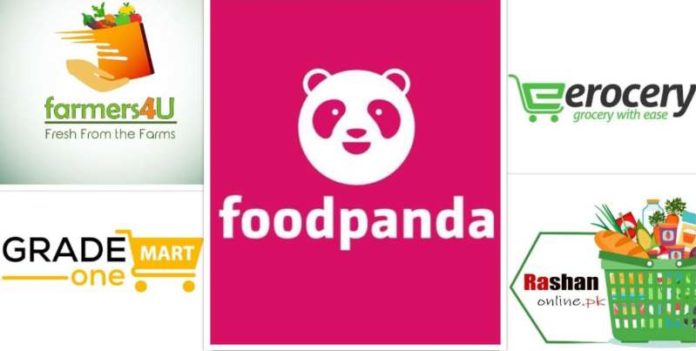 The fear of coronavirus makes us think twice before going out for grocery shopping. But fear no more! We've compiled a list of the best grocery delivery services that you can avail with just a few clicks!
Here are top 5 grocery delivery services available in Islamabad!
1. foodpanda
Foodpanda is by far the most popular food/grocery delivery app offering its services in 30 cities of Pakistan including Islamabad, Rawalpindi, Lahore & Karachi.
In addition to food delivery, foodpanda now also provides grocery services through Pandamart for over 20,000 items with a 25 minute average delivery time. You can order snacks, drinks, baby supplies, kitchen products, medication, cleaning supplies, bakery items, health and wellness, and a lot more in just a few clicks.
Foodpanda offers COD as well as online payment via credit or debit card.
With its top-of-the-line delivery service and having almost all the best restaurants on-board, foodpanda is a foodie's and a grocer's dream service.
Also Read: Video Of Muggers Consoling Foodpanda Delivery Boy After He Breaks Into Tears Goes Viral
2. Erocery
Erocery is an online grocery platform available in Rawalpindi and Islamabad that aims to facilitate people by providing home delivery within 3 hours of order confirmation. Keeping grocery quality high, ensuring strict implementation of COVID19 SOPs and providing timely delivery are the core aims of this service. Within just 3 months after its launch, Erocery has already garnered favorable reviews from its customers due to reasonable prices, same-day delivery and quality products.
Erocery brings items like pulses, eggs & dairy products directly from farmers/growers to customers ensuring that the items delivered are fresh and nutritious. They accept payment through COD, Jazz Cash, Credit/Debit card and Easypaisa. Erocery is providing packed goods and deals on snacks, sauces, oil, ghee and beverages from the brands that have been approved by the Punjab Food Authority (PFA).
Erocery focuses on creating ease for the customers and so it has a very user-friendly website and mobile apps that are available on Apple App Store and Google Play Store.
They're also providing an online Qurbani Livestock and slaughter booking service to facilitate the residents during the Covid-19 pandemic.
3. Gradeonemart
Gradeonemart supplies a wide range of quality groceries and other basic items including biscuits, snacks, chocolates, beverages, frozen food, personal care, pet care, etc. to the residents of twin cities.
To provide a user-friendly experience, Gradeonemart also accepts orders via WhatsApp and offers COD to facilitate its customers. After placing the order, it can also be tracked to keep an update on the delivery time.
Gradeonemart believes in providing the best experience to its consumers hence offering 24/7 customer support. The best thing about their service is that the customers can review their order upon delivery and then pay only if they're satisfied with the product quality.
4. Rashanonline
Rashanonline is the fastest grocery delivery service available in all sectors of Islamabad. The online supermarket lets you get done with all your grocery needs at the comfort of your home within 75 minutes. They offer fresh and hygienic fruits and vegetables at your doorstep.
In addition to providing groceries, Rashanonline is a one-stop solution as it also provides services including electrician, laundry, NTN and tax filer, packing and moving, plumber and utility bill deposits.
One thing that customers don't need to worry about is the quality of their products. As quality is not a competition but a habit at Rashanonline.
5. Farmers4u
Farmers4u is the leading exporter, importer and supplier of Fresh Fruits, Vegetables and Nuts offering delivery services in the twin cities of Pakistan. Their growers always focus to produce best quality products so that we are able to provide hygienic products to customers. They keep a constant track of quality checks by inspecting product quality from the farm level to the final delivery of products.
Farmers4u is offering free replacement of items if the buyer is not satisfied at the time of delivery.