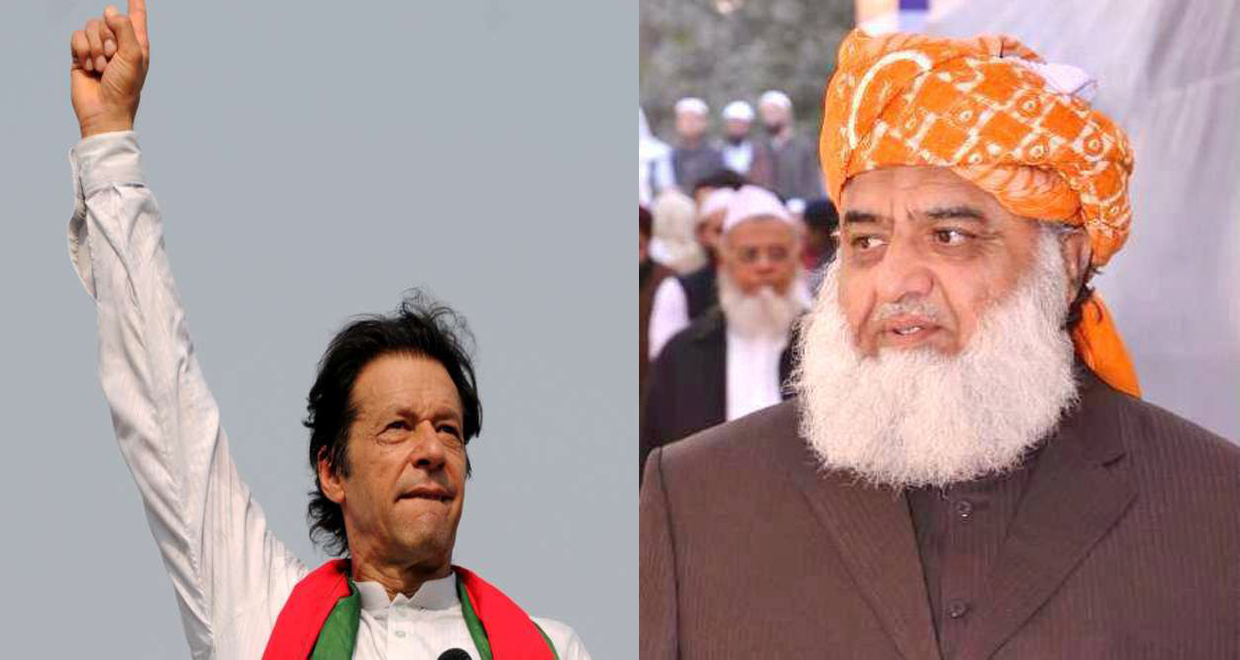 Maulana Fazlur Rehman has announced an anti-government Azadi March to protest against the policies of PTI government and to show solidarity with the Kashmiris.
Black day
It is important to mention here that 27 October is celebrated by Kashmiris across the world as Black Day.
Protest against PTI government
"The current government is the result of a fake election and fake results. All opposition parties had rejected the July 25, 2018 election results and had called for fresh elections."

-Maulana Fazlur Rehman
The Jamiat Ulema-e-Islam-Fazl (JUI-F) chief announced in a press conference that the protest will take place on 27 October at D-chowk, Islamabad. He claimed that 1.5 million people will attend the protests.
"The country is facing economic crisis due to the faulty policies of the Pakistan Tehreek-e-Insaf (PTI) government… Traders have shut down businesses as a result of heavy taxation."
Is PPP and PML-N joining the Azadi March of Maulana Fazlur Rehman?
PPP leader Bilawal Bhutto Zardari and president of PML-N, Shehbaz Sharif have welcomed the step by Maulana Fazlur Rehman but will not be joining the march.
PML-N Secretary Information Marriyum Aurangzeb PML-N supported the Maulana's stance and shared his concerns over the threats posed by the PTI to the country.
Read: Everything You Need To Know About The Rising Inflation Rate In Pakistan
Bilawal's spokesperson Senator Mustafa Nawaz Khokhar said that PTI government's failure in addressing core issues have left the opposition with no choice but to take to streets.
Reaction of PTI on the announcement of Azadi March by Maulana Fazlur Rehman
Special Assistant to Prime Minister on Information and Broadcasting Dr Firdous Ashiq Awan stated that Maulana Fazlur Rehamn should raise his voice for Kashmiris and should focus his anger towards Modi's government.
She tweeted that using innocent madrassa students for political interests is unfortunate.
Firsous Ashiq Awan further said that PPP and PML-N have become a symbol of hypocrisy as they want to use Maulana Fazlur Rehman for their own political interests but do not want to stand by him.