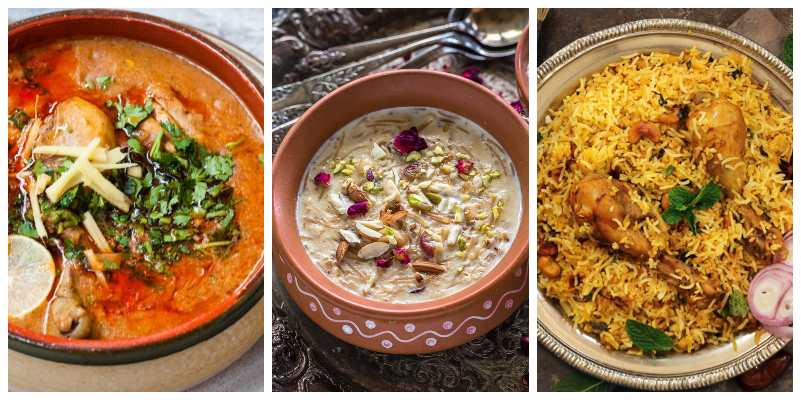 Good food! Yes, this is what makes the Eid day even more special, and why not? How do you celebrate a special day without special food?
Here is a list of 10 dishes that will make your Eid day even more special!
1. Sheer Khurma
They call it "Meethi Eid" for a good reason. Eid doesn't even start without Sheer Khurma after namaz.
2. Biryani:
You knew biryani was going to be on the list, right? Of course! It's the most favorite dish of Pakistani.
3. Pulao
We aren't trying to start a debate here but Pulao is equally loved and equally served on tables on Eid.
4. Nihari
Seems like we are talking about paradise for foodies and Nihari is indeed another traditional and favorite eid dish.
5. Chicken Karahi
The traditional chicken karahi is always a delight.
Read: 10 Dishes To Experiment With Because You Have All The Time To Yourself In Self Isolation
6. Chapli kabab
The craze for chapli kabab has grown from KP to all across the country. For meet lovers, Eid isn't complete without chapli kabab.
7. Kheer
Eid lunch and dinners aren't complete without Kheer.
8. Qorma
Doesn't matter if it's chicken or mutton, qorma is just delicious.
9. Haleem
Probably a dish which requires the most effort but, in many households, haleem is the main course on Eid day.
10. Chicken Tikka
Chicken BBQ on Eid-ul-Fitr is a must for many families. Chicken tikka or even tikka made for chicken tikka karahi is a special eid dish.
Which Eid dishes are a must on Eid at your home? Share in the comments.