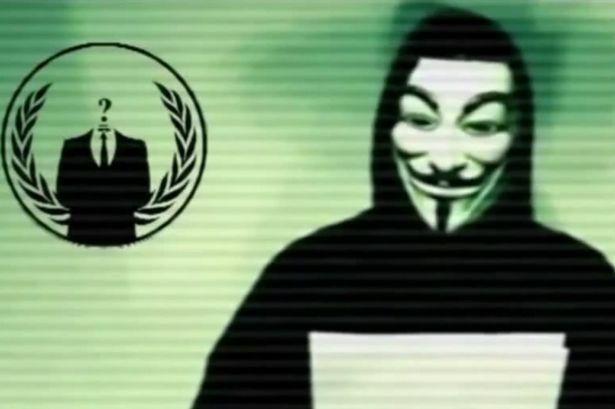 The hacktivist group, Anonymous made a comeback in the wake of the #BlackLivesMatter protests in the US and here's a round-up of who they are and what they're up to.
The famous cyber hacktivist group, Anonymous reappeared following the alleged murder of George Floyd by a white policeman in the United States.
Addressing the Minneapolis police directly in their comeback video, the group threatened to expose their crimes against minority communities.
This video was posted on the Facebook page of the group on the 29th of May.
Who is Anonymous?
To bring everyone on the same page, Anonymous is an international hacktivist group that was formed in 2004. The group often uses the famous mask from the dystopian political thriller, V for Vendetta as a symbol of their identity.
Supporters of the group often tab its members as Freedom Fighters or Digital Robin Hoods.
The American weekly magazine, Time listed them among the 100 most influential people on Earth in 2012.
What does the Anonymous do?
In the past, Anonymous has been involved in activities ranging from harmless digital pranks to serious cyber crimes including attacks on government owned websites and systems across the globe.
For its latter activities, Anonymous has been declared as a criminal internet organization and some of its alleged members have been arrested in countries like the USA, UK, Australia, Turkey and India.
What have been their major targets in the past?
Anonymous has countless cyber attacks and protests to their credit.
1. Million Mask March
This march that seemed like a scene from the movie, V for Vendetta was carried out in almost 400 cities around the world in 2013.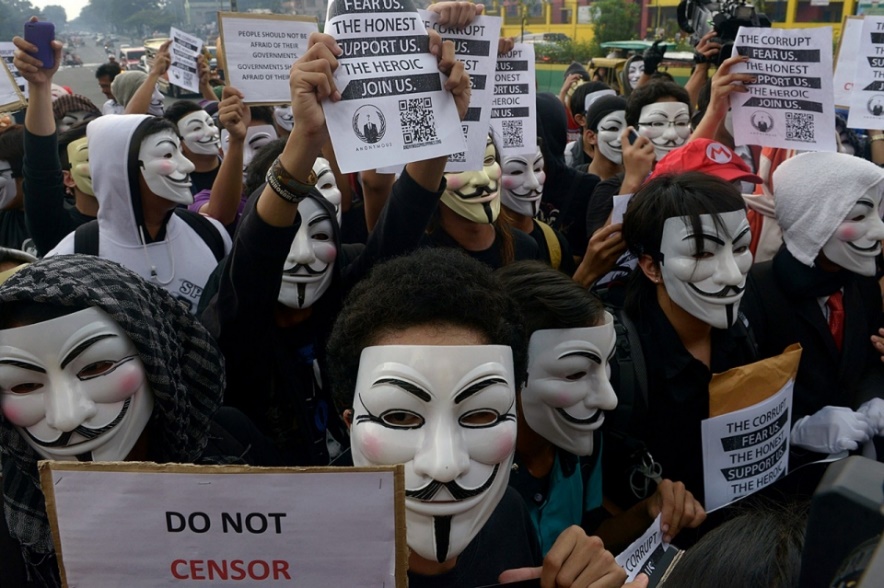 2. Shooting of Michael Brown
Michael Brown was an African American who was shot by Missouri police in 2014. Apart from organizing a cyber protest against the police, Anonymous also hacked the emails of Missouri police officers and shut down the department's phone lines.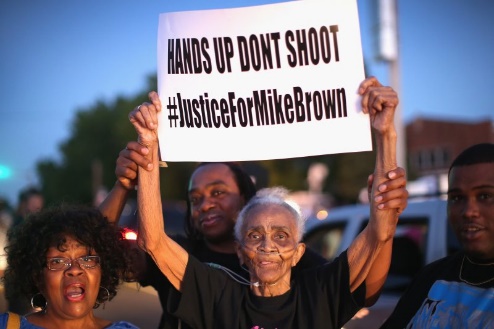 3. Protest against Anti-Islamic "Reclaim Australia" rally
In 2015 the group also opposed and protested against the Islamophobic rally in Australia.
Also Read: Indian Media Is Losing Its Mind After Trump Praised Pakistan During His Visit To India
Their Comeback
After laying low for a while the hacktivist group is back with "proofs" against Donald Trump, Bill Gates and the British Royal Family among others.
Their tweets have been reportedly disappearing but their fans are taking screenshots and passing them on.
Have something else to add to this story? Share in the comments below!