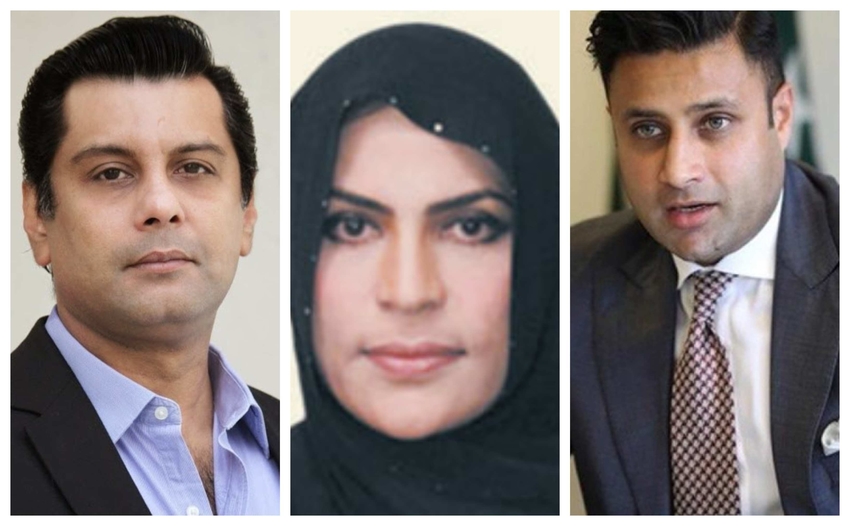 After the coronavirus outbreak in Pakistan, people were quick to blame Special Assistant to the PM (SAPM) for Overseas Pakistanis, Sayed Zulfiqar Bukhari, for allowing the pilgrims from Iran to enter the country through the Taftan border without proper screening.
Recently, a snippet from a talk show has been making rounds on social media to suggest that Zulfi Bukhari is responsible for the spread of the novel coronavirus in Pakistan.
Renowned journalist Arshad Sharif shared a video montage reinforcing the claims against Zulfi Bukhari.
In the short clip, religious scholar Tayyaba Khanum Bukhari is seen saying, "When I called Zulfi, he said that I am the one who is monitoring the situation. You've contacted the right person. Everything is under my control."
Tayyaba also shared that owing to the lack of proper facilities at the Taftan quarantine center, she had asked Zulfi Bukhari to let her son out.
She added, "I wanted my son out because I could afford to keep him in a better quarantine facility and didn't need the government's favor."
Now, this fragment is taken from Capital TV's talk show where Ms. Bukhari was talking about asking Zulfi Bukhari to let her son out of quarantine. This clip was used to imply that Tayyaba Bukhari was corroborating the allegations against the Special Assistant.
To put things in perspective, Zulfi Bukhari in turn took to Twitter and shared the screenshots of the conversation that had taken place between him and Tayyaba Bukhari.
Read: Ex-Senator's Sister, Nazia Gulzar, Suspected Of Spreading Coronavirus In Lahore
A screenshot of the texts exchanged between Zulfi Bukhari and Tayyaba Bukhari indicates that the Special Assistant did not oblige the cleric's request.
"We couldn't take him out earlier as the same rule applies for everyone," Zulfi Bukhari had written in response to Tayyaba's request, further adding, "22 million people of Pakistan are at risk if any rule is broken for anyone."
Zulfi Bukhari lambasted Arshad Sharif in his tweet and demanded an apology from the journalist.
In the middle of a crisis that has the world stirred, people (especially media) should act responsibly and should not spread anything taken out of context. Also, instead of playing the blame game, everyone should play their part in order to keep the deadly virus from spreading further.
Yellow journalism: 1
Pakistan's fight against coronavirus: 0