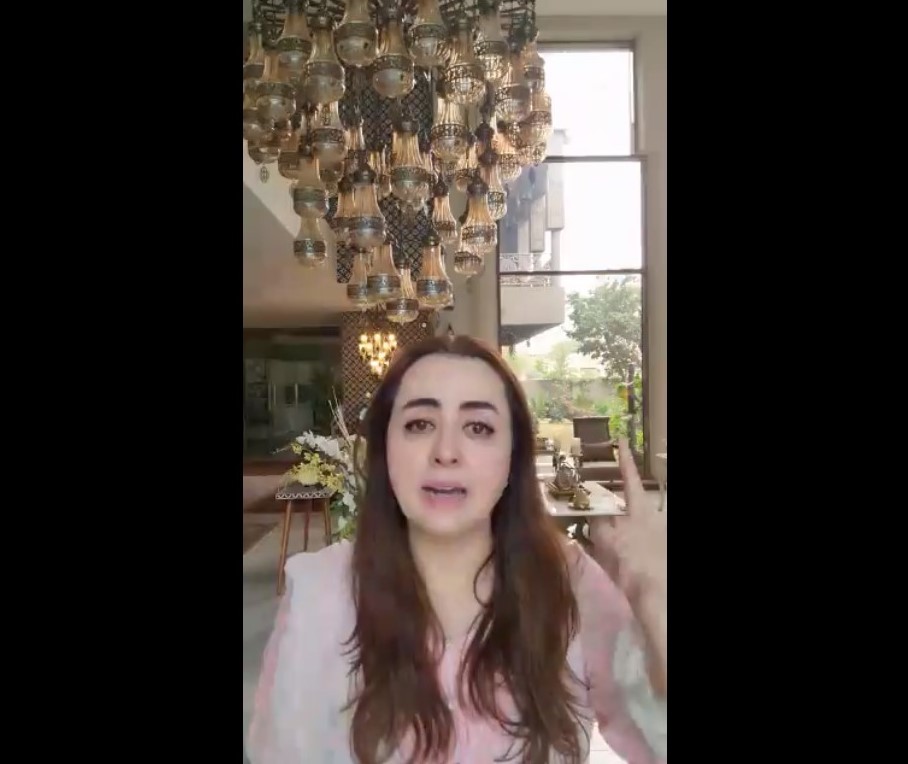 Fashion designer, Maria B sent out a video after her husband, who had allegedly hidden the COVID-19 positive status of their house help, was forcibly taken away by the police in Lahore in the wee hours of Tuesday morning.
"This is an appeal to the Prime Minister, Imran Khan," began Maria B, "Last night my house was raided by policemen as if I were the biggest drug mafia lord in Lahore – with guns. They took away my husband. They said there was an FIR on him; they did an FIR on him without a lawyer. They didn't even let a lawyer come. 12:30 at night no body was up. We tried calling so – no body was up! They did this in the middle of the night. Why? And the way they were rude to us. They wouldn't listen. They kept saying to us – to me – that 'You! You are culprits!' Why? We're the ones who're suffering! We're the ones whose tests are coming, anytime, positive; my entire family. And we're the ones who're the culprits? And we also need to be arrested by you guys? Really? Is this the system that we have in Punjab?"
Read: COVID-19 Pakistan: Sindh Police Begs Locals To Stay At Home
Her video message was uploaded by journalist Omar Qureshi on his Twitter handle but other details, especially pertaining to the filing of the FIR are yet to be clarified.
Maria B's house help had tested positive for coronavirus.
Instead of reporting the case to the authorities, the family had instead, allegedly, sent the house help away to his native village potentially putting the lives of many at risk.
Rich elite circles, especially in Lahore have come under scathing criticism in the wake of the Coronavirus outbreak in Pakistan.
Only last week it was revealed that the sister of a former Senator, Nazia Gulzar had hidden her COVID-19 positive status and mingled with scores of people during social gatherings, potentially putting many lives at risk.
Read: Ex-Senator's Sister, Nazia Gulzar, Suspected Of Spreading Coronavirus In Lahore
Bolo Jawan was trying to get in touch with Maria B at the time of filing this story.
Do you think criticism against Maria B and her husband for hiding the COVID-19 status of their house help is fair? Share your views in the comments below.