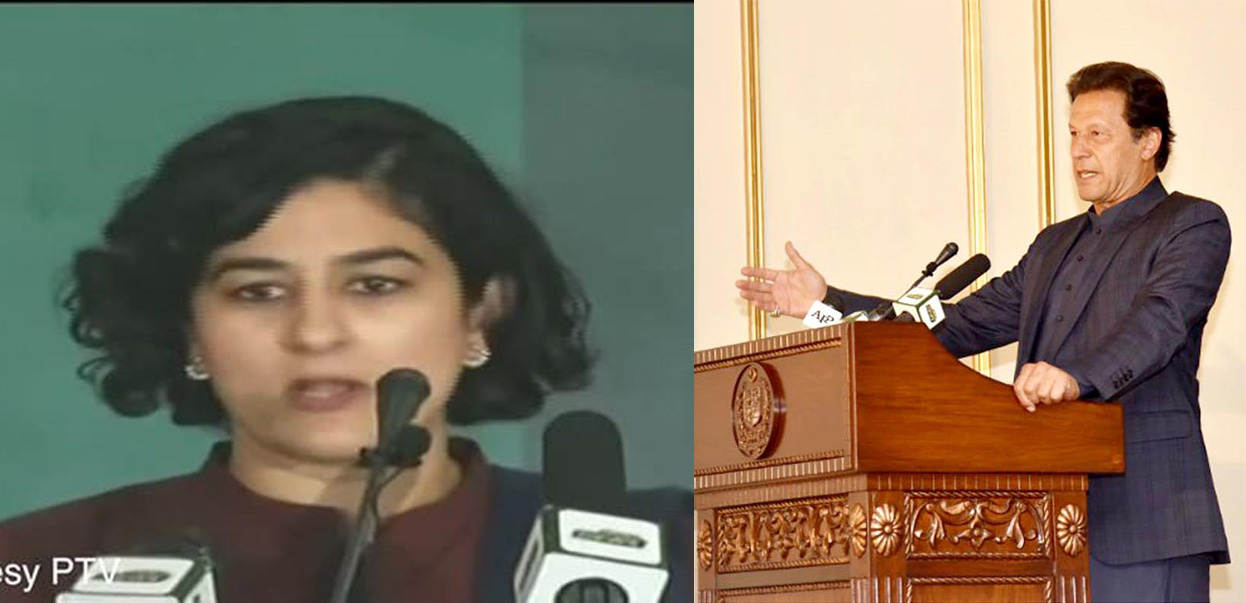 Tania Aidrus, former Google executive, has come to Pakistan after 20 years to lead Prime Minister Imran Khan's Digital Pakistan initiative.
On Thursday evening at the launch event of Digital Pakistan Tania said that her agenda was to "…put Pakistan on the map."
She also added that all of the ingredients to savor the economic opportunities that Pakistan's digital space had to offer were already in place and we just needed a "centralized setup."
These 10 things sum-up the road map to Digital Pakistan led by Tania Aidrus.
1. Internet, as Tania calls it a "democratizing force", should be added alongside Roti, Kapra or Makaan.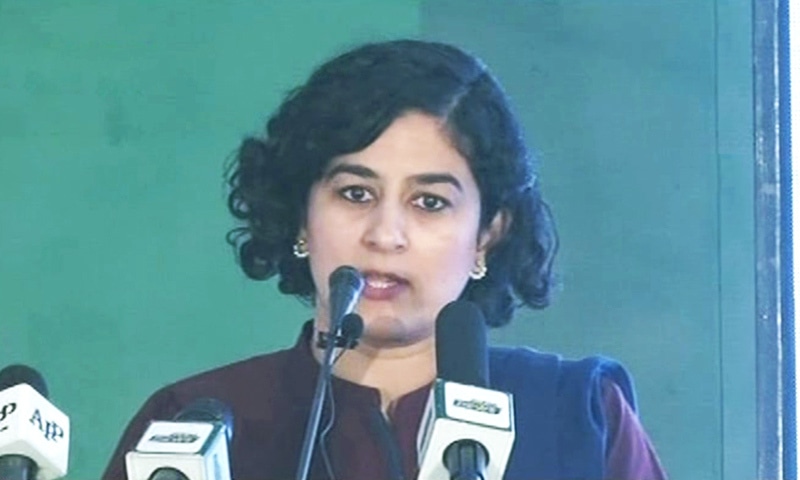 Access and connectivity pillar is the first key area that needs to be worked on. Tania said,
A soldier posted in Siachen gets one opportunity a week to speak to his family. I want to ensure that whenever he connects to his family via a video call he is able to do so without any issues.
2. Pakistan's digital infrastructure needs to be upgraded to advance in the tech world.
As much as a country needs road based infrastructure, Tania emphasized, the say way it also requires an enhanced infrastructure for digital space. It will allow Pakistanis "presence-less, paperless and cashless service delivery."
3. The incumbent government, elected on the promise of transparency, has to move towards e-governance.
Currently Pakistani government procures 3 trillion rupees which is largely paper based. It is beyond imagination how much money is wasted in each step. The easiest way to ensure transparency is to have an intra-government database which is digitized and available for access to everybody.
4. An updated IT curriculum has to be taught in universities to equip students to compete in the global economic model.
Digital training and skills remain the top priority in this transition as 65% of the population is young and tech savvy but has outdated knowledge which keeps it from contributing rightfully in the digital space.
5. Government must provide an enabling environment for innovation and entrepreneurship.
Pakistan has a lot of opportunities as the digital space remains almost unconsumed. The government should actively work on providing easy payment services to make the investors comfortable. Tania said that Pakistani diaspora is ready to invest in innovative startups but are pushed back because of complicated processes.
6. State Bank of Pakistan is actively taking part in the process to digitize Pakistan.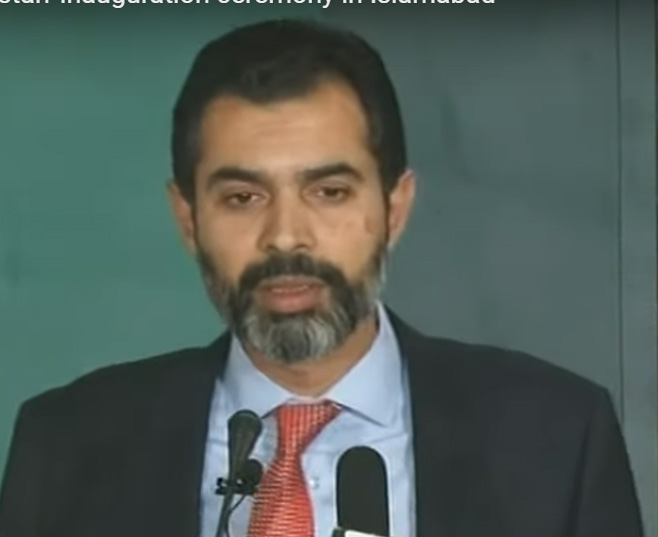 State Bank of Pakistan launched digital payments accounts on 1st November as the first step to transform Pakistan's digital infrastructure, informed Raza Baqir, Governor of the State Bank of Pakistan.
7. With opportunities there are risks and cybersecurity is the biggest risk to this transition according to the Governor SBP Raza Baqir.
Read: EMAAR Digital Team Visits VisionX and PackageX HQ2 in Islamabad
8. Transitioning Pakistan's digital space will make it easier for common citizens to evolve their businesses.
Raza Baqir said that SBP is working to maintain a track record and credit history to make it easier for businesses to apply for loans. It will also make it transparent and ensure that everybody gets an equal opportunity to avail such facilities.
9. PM Imran Khan said it was important to unleash the potential of youth so that they can contribute towards the economy of Pakistan.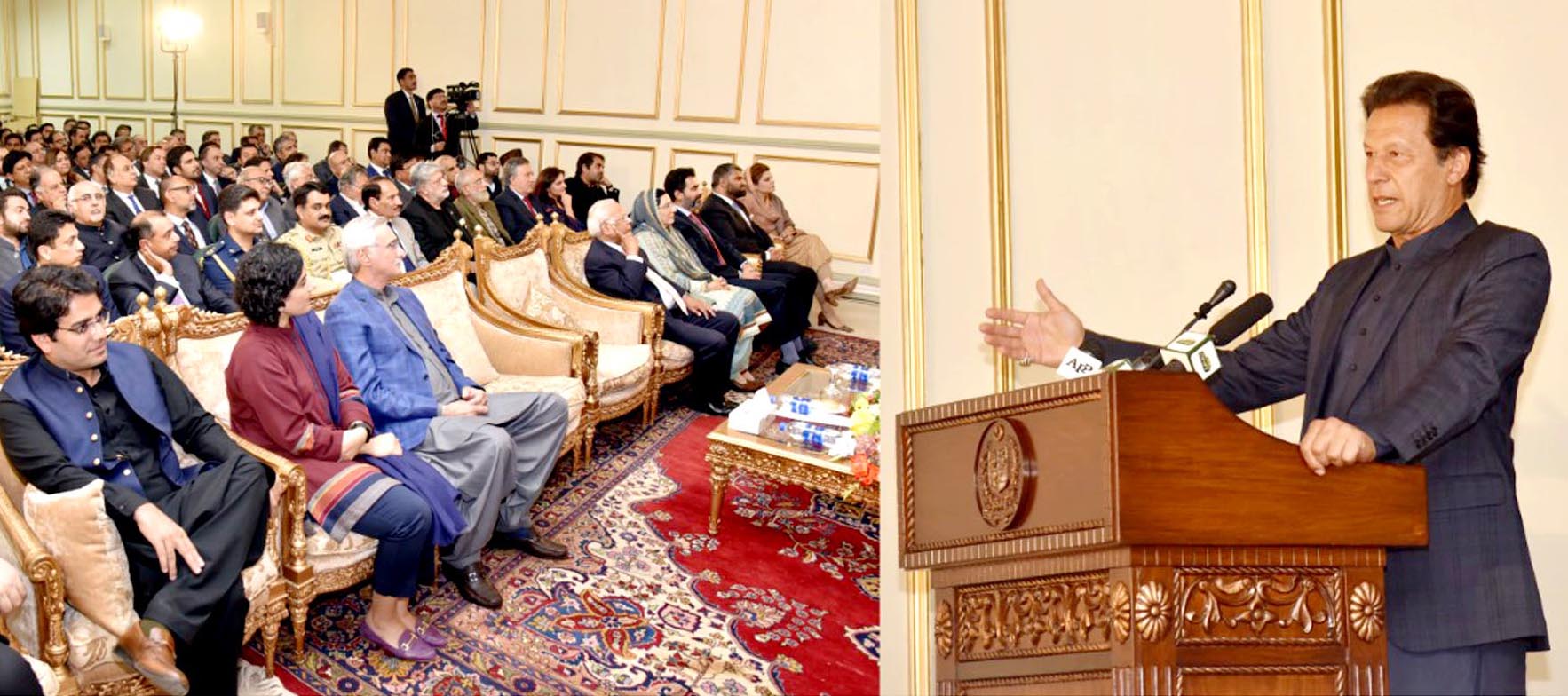 Pakistan has the second largest population of youth in the world. The government has to provide a digital space where they can showcase their talent and contribute towards a better economy.
10. Digital Creator, Humna Raza, said "We are already behind and it is time we start taking the digital space of Pakistan seriously to compete with the rest of the world."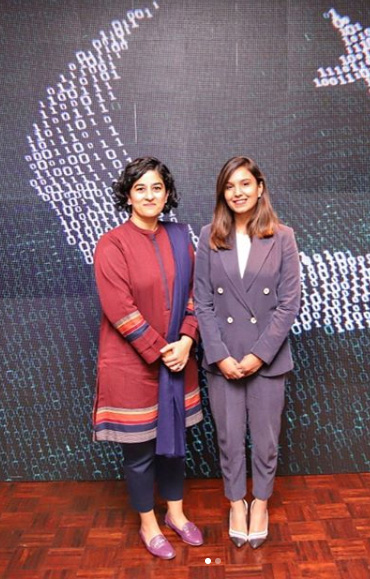 Talking to BoloJawan she said,
It is a great step because the future is digital. We're not going anywhere if we do not focus on digital space now.
She praised the government for focusing on the issue and for bringing the right people for the right job as this was a much needed step for Pakistan's youth to thrive.