We bet you must have seen the pictures on the internet by. Syra Yousuf and Sheheryar Munawar did a shoot for OK magazine that became the talk of the town soon after.
Styled by celebrity stylist Rao Ali Khan, the duo was seen wearing multiple outfits, looking all attractive in the recent sensational photoshoot. Rao explained that he's a storyteller and he's named the shoot as "Bonnie and Clyde -a tale of love."
The shoot itself is self explanatory of the love oozing out of the two stars during the shoot. Syra and Sheheryar make it look so dreamy; perfecting the shoot's theme.
The internet is abuzz with love, criticism, memes and much more post the photoshoot; and we completely understand why.
Let's have a look
These beautiful shots by uber-talented Rizwan Haq are sight for the sore eyes
No wonder it took the world by the storm
While some criticized the two for going against the principles of Islamic Republic of Pakistan, most of the fans went gushing after the shoot of Syra and Sheheryar.
Also Read: Anoushey Ashraf's DMs Are A Beautiful Proof Of Women Lifting Up Women
Love poured out from the internet like
Someone sounds really excited. Well no wonder
There were much talks of shipping the two
Oh the feelings are too much too handle for some we see
Where there's something tending, there are memes for sure. Twitterati made comparisons post the shoot like
Expectations Vs Reality going strong
Well internet is a place where you can't stop anyone from speaking their minds. While the majority was full of appreciation for the duo, some users could not digest the 'intensity' of this shoot.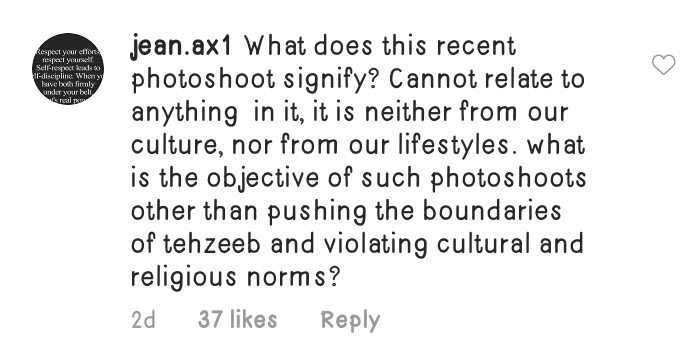 And some comments were of this nature

You can't make everyone love and appreciate you so it's better to take the good and leave the rest. This is something new for Pakistani media industry so it's bound to make rounds on the internet.
Netizens are yearning for more, let's see if the two share screen again. Let us know what you think about this shoot in the comments section below.