A special plane of Pakistan Air Force (PAF) that had left for Beijing on Sunday to bring home the first batch of China's Sinopharm vaccine for Covid-19 vaccination has arrived back in Islamabad, Pakistan.
Read more: Vaccines For Dummy: A Step By Step Guide On How The Coronavirus Vaccine Works
Special Assistant to the Prime Minister (SAPM) on National Health Services, Dr. Faisal Sultan took to the microblogging site to share the good news. He tweeted:
The plane has brought back 0.5 million doses of the Covid-19 vaccine, that have been gifted by China to Pakistan to combat the novel coronavirus.
Frontline health workers will be given top priority for vaccination and so far 400,000 health workers have registered for the vaccination.
Read more: Covid-19 Vaccination To Begin In Pakistan Next Week & Here's How You Can Get It
It has also been reported that National Command and Operation Centre (NCOC) has taken all the required measurements for vaccine storage in Islamabad that will later be transported to other provinces.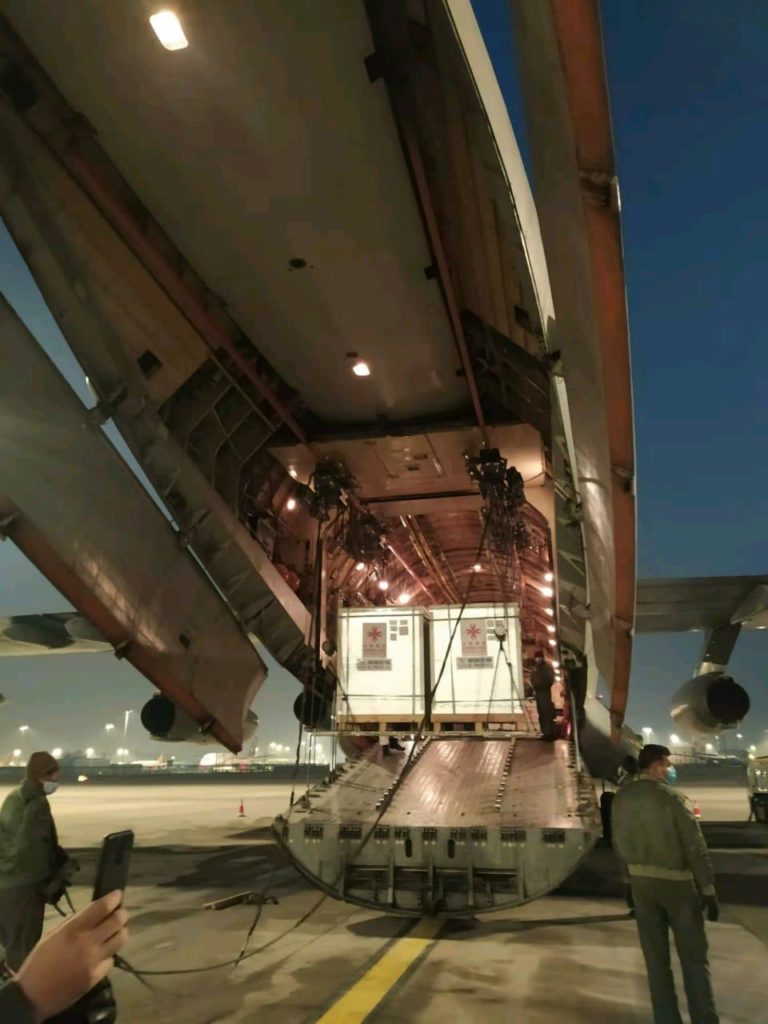 This announcement has come a day after NCOC chief, Asad Umar informed on Twitter that a special PAF plane had left for China to bring back the first tranche of vaccines. He added that the process of transportation on vaccines was in progress at the Beijing airport.
Moreover, NCOC has also announced that 1599 new cases have been detected in Pakistan with 34 deaths in a single day.
Do you have something else to add to this story? Share in the comments.