Shahid Afridi engaged in a fiery exchange with Afghan bowler Naveen Ul Haq during a match in Lanka Premier league (LPL) on Monday.
Let's agree that we live for these on ground dramas during cricket matches. Yes, cricket gets our hearts thumping, but we do love some sensational bits time and again. One such incident occurred yesterday during a match between Kandy Tuskers' Mohammad Amir and Galle Gladiators' Naveen Ul Haq.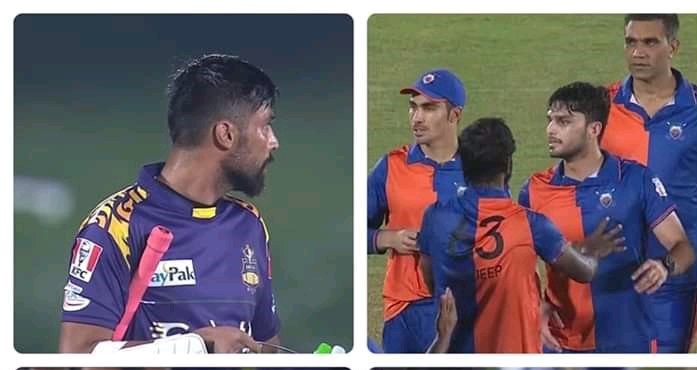 Tuskers were on their way to victory when Afghan youngster hurled abuses at Amir, after he scored a four in that over. The show didn't just end there, guys, Shahid Afridi being the lala that he is schooled the youngster. And…this got the social media rolling, making him a trending meme.
Also Read: Choose Your Favorite Snacks And We'll Guess The Color Of Your Eyes
Haha, well, true that. Once a senior always a senior. Afridi surely knows how to take a jab at someone
You don't mess with the OG!
Someone please give him an Oscar already. What a performance!
Also Read: Ali Tareen Thinks Aseefa Bhutto Is 'Pretty Cool' But The Internet Is Divided
It takes talent to be this consistent, and Afridi doesn't fall short of it now does he!?
Shahid Afridi schooling Naveen Ul Haq "Was scoring 100s before you were born"
We gotta give it to Shahid Afridi for handling the situation maturely. Something Naveen can learn.
Twitterati not coming slow with their criticism for the 21-years-old
People are not happy with Naveen copying Afridi's style
Situations are meant to heat up when it comes to archrivals competing with one another. We all now how all this drama is part of the game and we thoroughly enjoy it too. Good to know nothing went afar and both Amir and Afridi kept their cool with the youngster.
Have something else to add to this story? Write down in the comments section.