Many celebrities like Mahira Khan, Sanam Saeed, and Humayun Saeed, etc. took to their official Instagram and Twitter handles to demand royalties for artists, in what looks like a planned online campaign.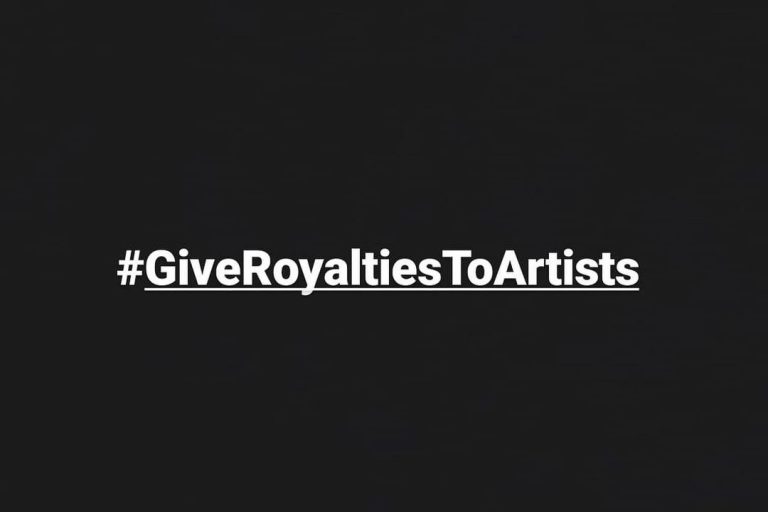 This course of action has been taken after senior actress Nayla Jaffri requested royalties to pay for her cancer treatment.
Read: Dr Aamir Liaquat Had An Embarrassing Fall On A Ramazan Show & Memes Came Rolling After
The Pakistani showbiz fraternity has now joined hands to educate people and authorities on what royalties and how much they matter to artists in Pakistan. They also feel it is high time to 'play fair' and give artists their due rights.
The Punjab Nahi Jaungi actor, Humayun Saeed, voiced his opinion on this matter saying that artists have the right to royalties, and this is not a favor that they're asking for.
Read: British Woman Cycles To Pakistan, & Is In Awe Of OUR Hospitality!
Zara Noor Abbas also pointed out how "In every industry, there are some rules. Some laws. Let's have it set in ours too. Let's acknowledge the ones who ENTERTAIN you at the COST of their lives. #giveroyaltiestoartists."
Mahira Khan also raised her voice regarding the matter to ask for royalties for artists.
Artists from the entertainment industry who have started a virtual campaign demanding royalties using the hashtag #GiveRoyaltiesToArtists have got many people curious. They asked what this was about and why the celebrities were asking for it.
So, to put the queries to rest, actor-cum-model-cum-VJ, Ayesha Omar took to her Instagram to educate people about the matter. She explained the difference between royalties and residuals as many confuse the two.
"Royalties are payments made in exchange for the right to use another party's property," she explained.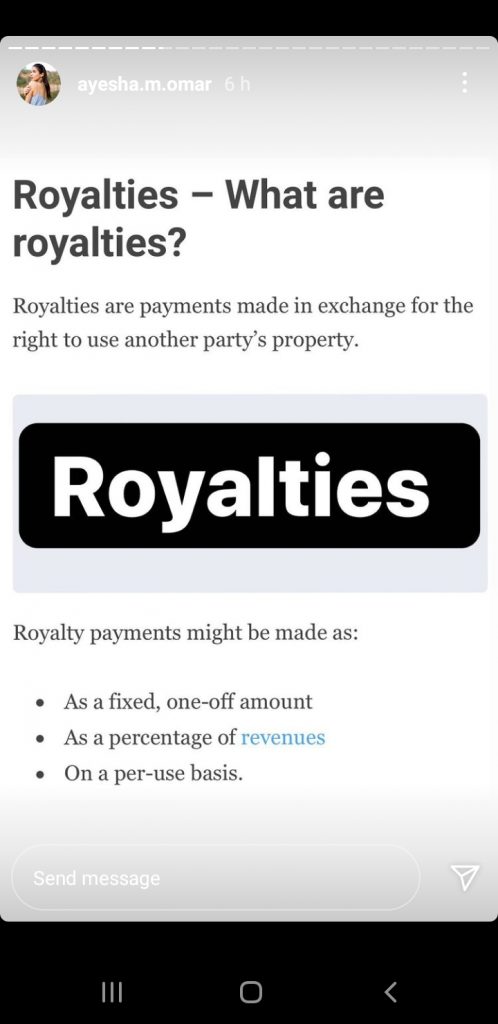 While "Residuals are payments made to you because of a UNION collective bargaining contract Union representing Actors, Writer or Directors and Producers, and Studios covering reuse (reruns) and new use," she added.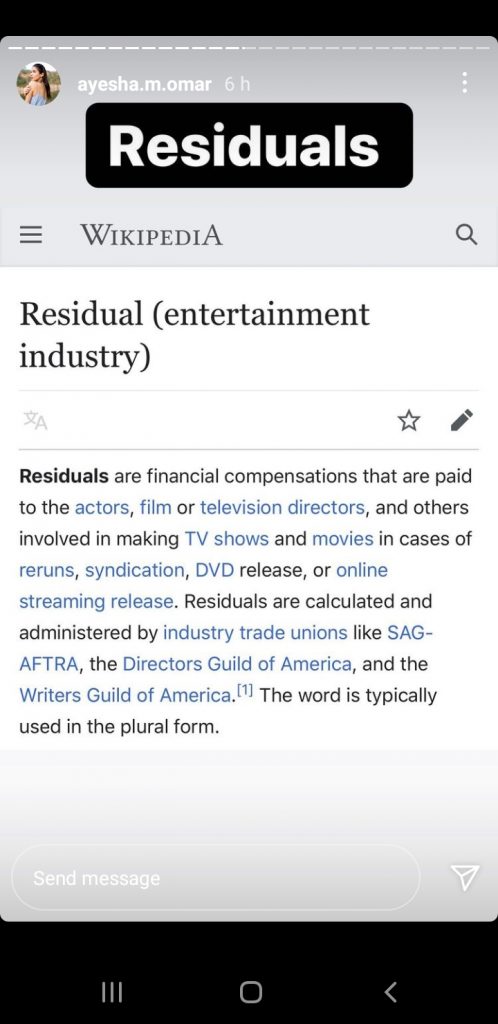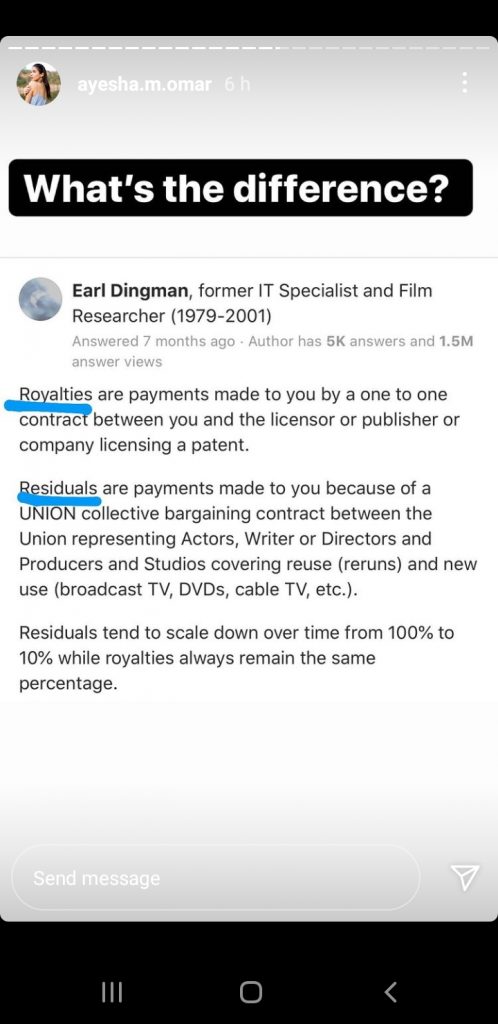 Have something else to add to this? Write in the comments.