Saifullah Paracha, a 73-year-old Pakistani citizen, who was held on terror suspect and links with al-Qaeda at Guantanamo Bay detention camp has been cleared for release. He spent 16 years and 8 months in custody at the U.S. base in Cuba.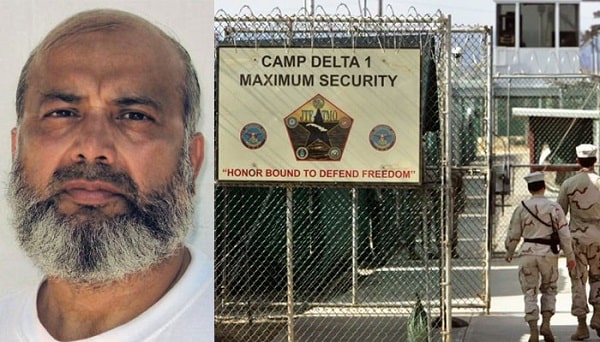 Read: Here's How You Can Support The Palestinian Cause Without Resorting To Hate Speech Against Jews
Paracha was taken into custody in 2004 on suspicion of facilitating financial transactions for senior al-Qaida members and helping them smuggle explosives into the US.
He was captured from Bangkok in 2003 and held in extra-judicial custody without any charge at the Guantanamo facility.
The 73-year-old was the oldest inmate at the detention center. He has been granted bail by the prisoner review board along with two other men, said his lawyer, Shelby Sullivan-Bennis, who represented him at his hearing in November last year.
Read: Cyclone Tauktae: Heavy Gusts Of Wind Bring Down Parts Of UBL Building In Karachi & Viral!
The approval does not necessarily mean immediate release from the detention camp, but it gives hope that the torture of almost two decades at Guantanamo Bay will come to an end for Saifullah Paracha.
Paracha's freedom speaks volumes about the violence the US has inflicted on people of color. His was an extraordinary case as he was never charged with a crime but held in custody on grounds of suspicion only. This story reeks of insane injustice for non-white people in the US.
According to several reports, the oldest prisoner at Guantanamo will hopefully be granted release in a few months' time.
Have something else to add to this? Write in the comments.