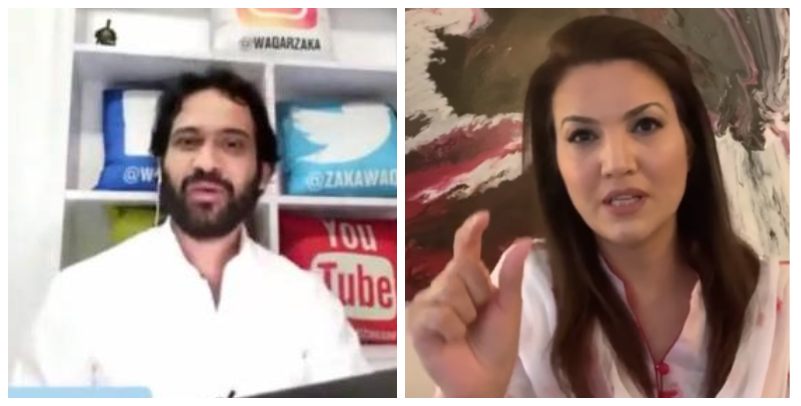 Pakistanis have savagely bashed both Reham Khan and Waqar Zaka after their interview went viral. Hence, it is no surprise, that both the celebrities have ended up in a heated spat on Twitter.
Before we move on, if you've been living under the rock all this time and don't know what we're talking about, read this article first! 👇
Read: Waqar Zaka Had A Controversial Interview With Reham Khan & This Is How It Went Down
Reham Khan posted a video on YouTube in order to answer her critics and to explain her side of the story.
The 47-year-old started the video by sharing that she had continuously turned down the invitation for the show. However, after several requests she had to accept because it was against her ethnic norms to refuse an invite repeatedly.
Referring to the viral clip, the ex-wife of PM said that she had specifically asked the interviewer to remove a certain portion. However, it was still published without her consent.
Reham further clarified that she had only warned Waqar because she knew he'd get in trouble later on. The British-Pakistani journalist then claimed that Waqar has already received calls from FIA and the PM house.
Waqar Zaka was also blamed for editing out several parts of the interview in a manipulative manner.
Waqar Zaka didn't hold back either and invited Reham Khan again on the show.
The VJ turned host said that this time she can join him in a live video call to have a face to face discussion on the matter.

Here's the full video by Reham Khan!
What are your thoughts on this issue? Share in the comments below!