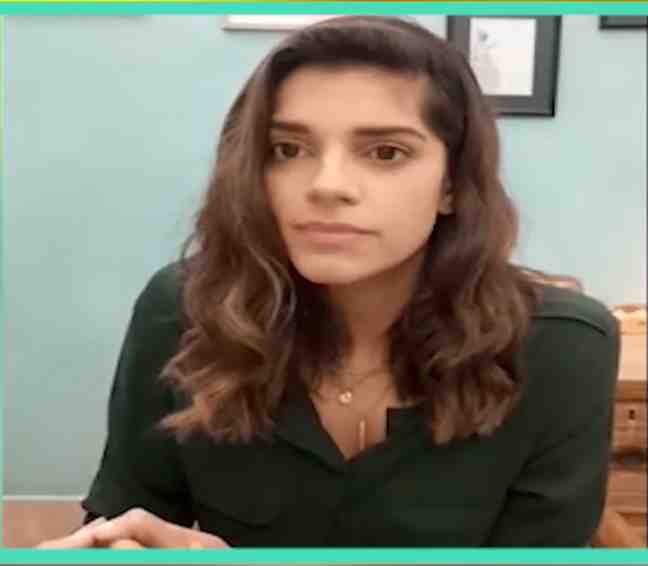 Bolo Jawan reached out to Sanam Saeed to catch up on what she's been up to during the oh-so-long quarantine days and here's what she said!
What are you missing doing the most during quarantine?
Working..! My film's shoot, Aan, was about to start. I was really looking forward to that, to a different role, different character, different team. So, I'm really missing work. I'm not habitual of sitting at home, I don't think any of us is used to sitting at home idly or get involved in house chores. So, I definitely just want to get back to work.
What's your quarantine routine?
For the first two months, I'd get up early in the morning, prepare for lunch, getting done with groceries early in the morning to avoid crowds in the supermarket. Then I'd make lunch with my grandmother using her recipes and ingredients and clean my room. So, every other day I and my sister would clean the house, do laundry, ironing, gardening and all the other work for which we had help before, I was busy doing all of it.
What's your go-to snack during quarantine?
Because I'm not going to the gym and only doing housework and also not conscious about eating too much junk food. This is luckily the best time for fruits so lots of lychees, a lot of peaches, a lot of mangoes… making mango shakes, making mango ice cream and trying to keep healthy snacks. My sister is a very good cook and as she has too much time these days so she's going crazy with cooking. From brownies to lasagne, to cookies; she's making all of it at home. But my go-to snack is fruits and nuts since forever.
What are you binge-watching these days?
I've been binge-watching a lot. I watched movies from my childhood. I was posting about them also as I was revisiting old classic Hollywood musicals like The Sound of Music, My Friend Larry, The Wizard of OZ, Mary Poppins. And then there was this Indian film King Uncle, I watched that too. I also checked-off many Pakistani films that I wasn't getting enough time to watch before. And some other TV series on Netflix as well. I've watched a lot of cooking shows too.
What songs are you listening on repeat?
I've been on to a lot of healing meditation songs. Together with a friend, I did a 21-day challenge by Deepak Chopra in which daily we'd get an audio clip and it was really encouraging, very positive that it became part of my routine.
Also Read: We Asked Meera If She's Friends With Mahira Khan & This Is What She Said
What's the silliest thing that you've done while being stuck at home?
I made a lot of DIY face and hair masks. I'd just randomly rub mango, tomatoes on the face while eating and my brother would look at me all weird that what is this yuck behavior?! So, yeah things like that because I don't have to go anywhere and just be with the family so it didn't bother me.
Any new skills that you've learned during quarantine?
Cooking! I can cook but not fond of it but I tried making all of my grandmother's chutney (sauces), salan (curries), bhujiyas; the way they make them to carry on the traditional family recipes after them. Just following the recipe isn't enough, when the person is there to tell you in person, you learn a lot of other things. It's all food-related.
Did you do any online shopping?
Initially, I thought since I'm not earning these days so I shouldn't be spending much either but yes since we were doing all of the house chores so the household stuff would get a lot of attention. We just got rid of old utensils and bought new ones. Then if a friend would DM something about the sales going on, I ended u buying it thinking oh this is a big discount and I should avail it. So, I did a very minimal online shopping!
Any revelations about yourself during isolation?
Do whatever makes you happy which is basically my tagline but I couldn't get to practice it a lot because of too many commitments. Being too many places at one time, you just don't get to focus that much. And since there wasn't much to do, I realized that one should only do what makes them happy, not what makes others happy. I sorted out my dreams and vision again. And hopefully, with all the tranquility I was able to manifest them. I think a lot of people will come out of it happier, healthier, more successful InshAllah. So, these are the things that I've been focusing on.
Tips for your fans during quarantine?
Routine, routine, routine! Also, a positive attitude so positive attitude, routine, routine. You cannot function properly without a routine! You'll seep late and then end up getting late, you won't eat properly and would only end up wasting a lot of time. It's ok to relax and chill for a week or two but it's not healthy for a longer period of time.
Watch Sanam Saeed on Quarantine diaries here!