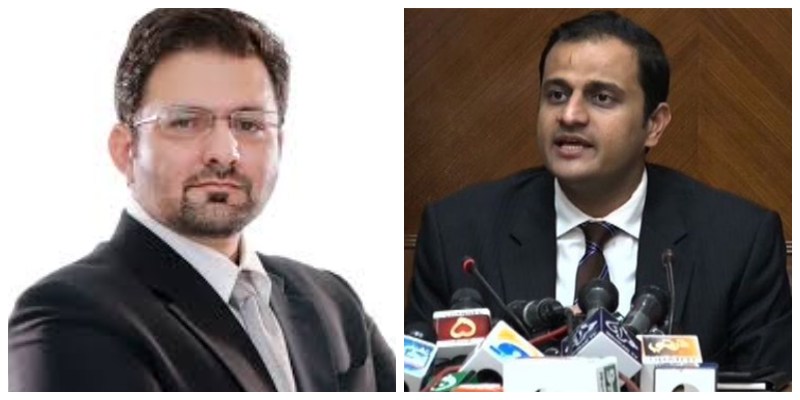 President Arif Alvi's son, Awab Alvi had a Twitter spat with PPP leader Murtaza Wahab and it was really petty.
It all started when Awab Alvi took a dig at Sindh government for not following the federal government's example and opting for a complete rather than partial lockdown.
Things quickly escalated the next day when Senator Murtaza Wahab threw shade at the ruling party for not living up to its promises amid the coronavirus outbreak.
The PPP senator shared pictures of a newly inaugurated testing lab "exclusively funded by Sindh government," which was initially promised by the federal government.
Alvi then jumped in to point out that four coronavirus testing units (PCR) were sent to Sindh for the labs by the federal government. However, Sindh government had refused to accept those kits.
Awab Alvi and Murtaza Wahab continued to brawl over the facts about the machines that were being used at the newly inaugurated testing facility.
Read: Dawn Landed Itself In Hot Water After Liking An Offensive Tweet About Imran Khan
Alvi then shared a clip from NDMA's media briefing in which Chairman Lieutenant General Afzal announced the provision of testing units to Sindh.
However, Wahab claimed that the situation on ground was different from what was being presented by the sources that Alvi had shared.
The President's son then hit back with Miandad's match-winning sixer reference, implying that he had won the argument.
What a reference,s sir jee!
Wahab didn't hold back either and taunted Awab Alvi with, "You're the President's son. You can certainly feel like anything you want."
Oooo…nasty!
So, in a nutshell, with disaster lurking just around the corner, for the rich and powerful it's all politics as usual.