PM Imran Khan is on the receiving end of a whole lot of flak ever since he blamed vulgarity (fahashi) for the rise in rape and sexual violence incidents in Pakistan.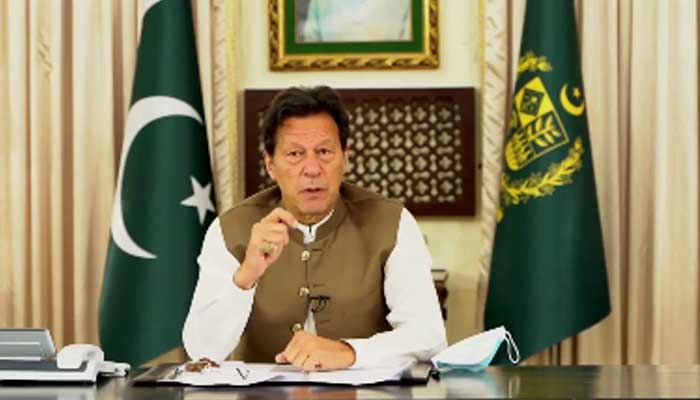 While answering a question during his live call session with the general public on Sunday, the premier commented on how the concept of purdah (veil) is integral to keeping temptations in check.
Read: From Urging Pakistanis To Wear A Mask To "Ghabrana Nahi Hai," PM Khan Discusses Critical Topics During Live Call Session
He furthered that bepardagi or fahashi is leading to these rising incidences, as some people in our society are unable to control their lewd desires. "Iska kuch tau effect aana tha naa (It had to manifest itself in some way)," he added.
Well, he basically went on to blame the victims for the increasing sexual assault violence in the country.
Women already don't have it easy in this country, and the kind of hate movements relating to women's rights get goes to show that Pakistan has a long way to go in this fight against toxic masculinity. And if on top of that, Pakistan's PM goes on to say something as insensitive as that, it will certainly and rightfully, enrage women and men in our country.
Read: 16 Of The Most Creative Slogans To Come Out Of The Aurat March 2021
This woman here is completely shocked to learn how PM Khan completely dismissed the fact that rapists need to be kept in check and not the victims when such crimes occur.
From women in shuttlecock burqas to infants, many have been a victim to assault in this country, so it's never the dress that leads to such atrocities, another user pointed out in complete disgust.
"Instead of blaming rape/sexual violence on 'vulgarity' in society and a lack of parda he may as well say women are asking for it. What hope do the women of Pakistan have when the leader of the country himself hands predators an excuse for their behavior?" wrote a user.
How unfair is the way PM Imran linked vulgarity with rape violence in the country? Let us know in the comments.