Pakistan 's premier Imran Khan's speech at the 74th session of the United Nations General Assembly (UNGA) came under such a spotlight that is unknown to previous Pakistani leaders.
He managed to garner praise from his critics and supporters because he addressed key issues that matter at the moment.
But why exactly has he emerged as a global leader?
A loud voice for Kashmiris
Imran Khan became the voice of Kashmiris at a time when they are facing a complete blackout and are badly in need for a leader who would put their concerns at an international forum. Hence, he now has become an ambassador of Kashmir for the global audience and world's leadership.
According to Pakistan's former foreign secretary Shamshad Ahmad Khan, "Imran delivered an unprecedented presentation of our Kashmir stance, especially the current humanitarian crisis triggered by India."
Analyst Lt-Gen (retd) Talat Masood said that Imran Khan raised the issue of India's atrocities in Kashmir, "very forcefully and effectively."
Modi was left far behind
Modi in his UN speech this year talked about eliminating terrorism and uniting the world but this failed to strike a chord with a larger audience considering what he is doing in Kashmir is no less than terrorism.
Imran Khan's UNGA speech on the other hand was spontaneous. The way he passionately talked about Kashmir manged to struck an emotional cord with the people worldwide.
Read: Twitter Reactions: Prime Minister Imran Khan's UNGA Speech Has The World Talking
He also talked about other pressing issues such as climate change, growing Islamophobia, struggles faced by developing countries and the need to hold wealthy people accountable. And all of this combined lead people to take him more seriously than Modi.
Further, Modi failed in securing a trade deal with US as trade ties between the two countries continue to get worse. Since 2017, the US has not held its annual dialogue on trade with India.
Trump asked Khan to mediate with Iran and Taliban
During Khan's meeting with U.S. President Donald Trump, he asked him to help defuse tensions with Iran and the PM then spoke with Iranian President Hassan Rouhani in an attempt to mediate.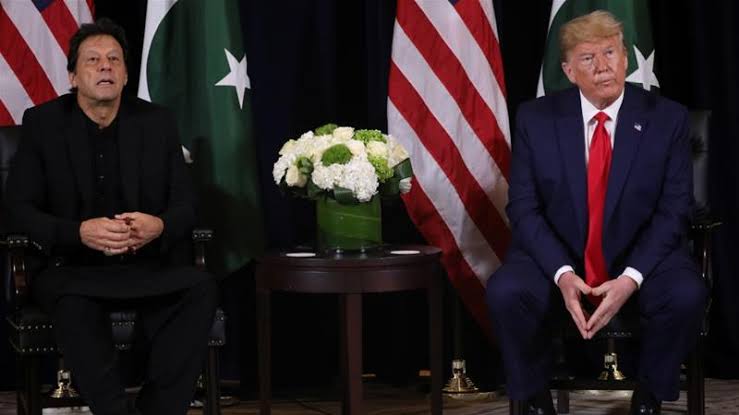 This is a big step for Pakistan as in terms of its international standing.
PM Imran Khan emphazised on dialogue with Taliban to improve the situation in Afghanistan during his meeting with President Trump.
Also, Trump and his administration is lending assistance from the Khan led government to negotiate a deal in Afghanistan.
Successful interaction with President Erodgan Tayyip and Mahathir Bin Mohamad
PM Imran Khan succesfully put forward his concern of growing Islamophobia in front of Muslim leaders including Turkish President Tayyip Erdogan and Malaysian Prime Minister Mahathir Mohamad. The three leaders together then came up with the idea of a TV channel to highlight the issues of Muslims. Hence, his status as an important leader of the Muslim community rose without a shadow of doubt during the UNGA meet.
He was well received by the international media
He managed to attract attention of the global media because he spoke from the heart and it felt like that he truly cared about what he was saying and that he wanted solutions for the pressing issues of the South Asian region as well as the globe.
Famous journalist Christiane Amanpour of CNN interviewed Imran Khan during the trip and it is only one example how well he was received by the international media.