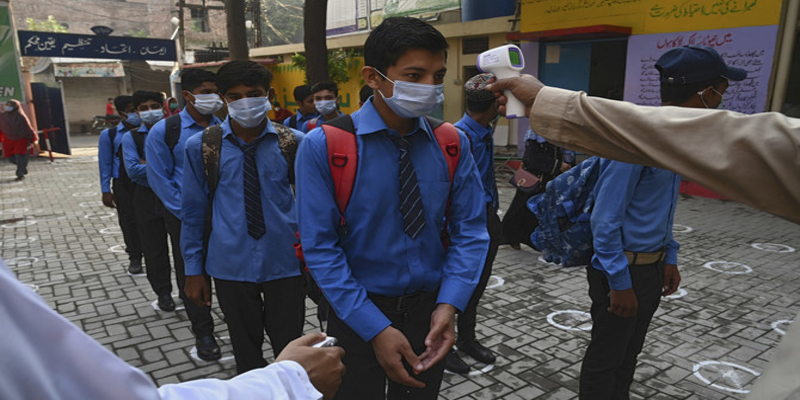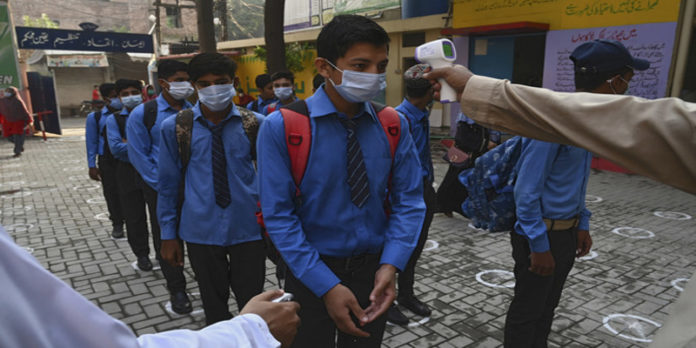 The Federal Education Minister Shafqat Mahmood has said that the decision for Pakistani Schools Closure will be taken on November 23. He also mentioned that after the meeting on November 23, it will be decided if the winter vacations will increase or the schools will be closed.
The meeting between the National Command and Operation Centre and education ministers of all the provinces decided that markets and businesses all over the country should be closed but the schools will not be closed yet.
On October 28, the National Command and Control Centre said that all the markets and shopping malls in 11 major cities of Pakistan will close by 10 pm to counter the second wave of COVID-19, the cities include Islamabad, Rawalpindi, Hyderabad, Karachi, Multan, Gilgit, Lahore, Muzaffarabad, Mirpur, Peshawar and Quetta.
Murad Raas, the education minister of Punjab tweeted that no decision was taken on Pakistani Schools Closure.
Take Quiz: If You Can Name 10 Of These 15 Pakistani Monuments, You Will Become The Prime Minister One Day
Mahmood tweeted that the education ministers will have a meeting again next week to discuss the issue because they were not able to agree on whether to close schools during Monday's meeting.
Special Assistant to Punjab Chief Minister Firdous Ashiq Awan stated that the government will not go for a complete lockdown instead a smart lockdown will be imposed in the areas that are most affected by the virus.
Health experts have warned Pakistan that the country is facing a second wave, in the last 24 hours more than 2,100 cases were reported and 7,160 people have lost their lives across Pakistan.
Let us know your views in the comments section below;