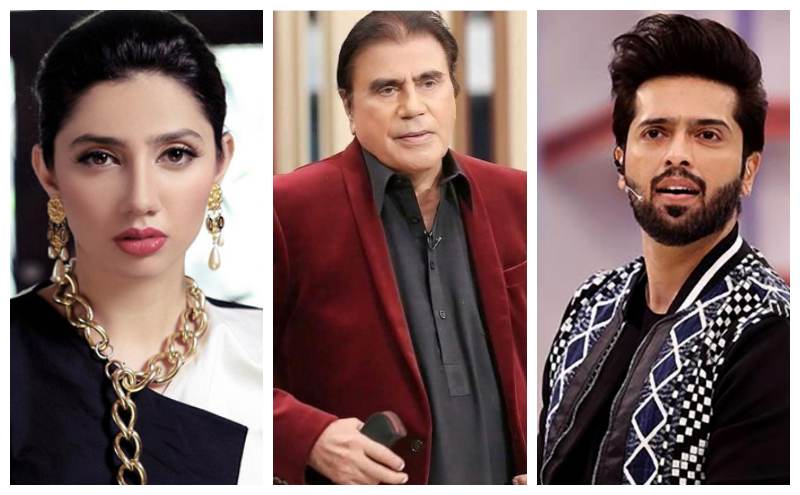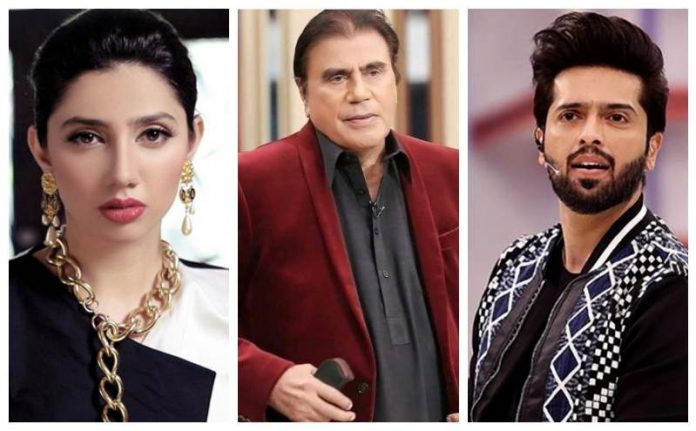 Tariq Aziz, the legendary Pakistani game show host, passed away in Lahore yesterday.
The pioneer of game shows in Pakistan, the Neelam Ghar host entertained not just one but many generations of Pakistanis.
The 84-year-old was an asset to the entertainment industry and was also awarded with the Pride of Performance Award for his services. 
Also Read: Pakistani Celebrities Send Prayers As Rubina Ashraf Gets Critical After Testing Positive For Coronavirus
Pakistani celebrities are paying tribute to Tariq Aziz as they mourn the loss of the undisputed king of Pakistani game shows!
Sharing the clip of his announcement as PTV started its transmission, Mahira Khan wrote that the country was indebted to Tariq Aziz.
Osman Khalid But remembered him from the iconic era of PTV that most Gen X-ers and older millennials grew up watching.
Mawra Hocane quoted his famous dialogue to honour the legend.
Fahad Mustafa and Bilal Ashraf expressed their sense of loss.
Imran Abbas wrote a heartfelt note remembering the legend for always making us feel connected to our past.
Saba Qamar and Mansha Pasha spoke all our minds! Another day, another loss…that's just how 2020 has been so far…
Vasay Chaudhry recalled the time he had invited Aziz as a guest and had asked the legendary host to open his show.
Amen to that Zara! Neelam Ghar still has no parallel!
Ushna Shah sent her condolences to his friends and family.
Shaan Shahid among many others also paid tribute to the departed soul.