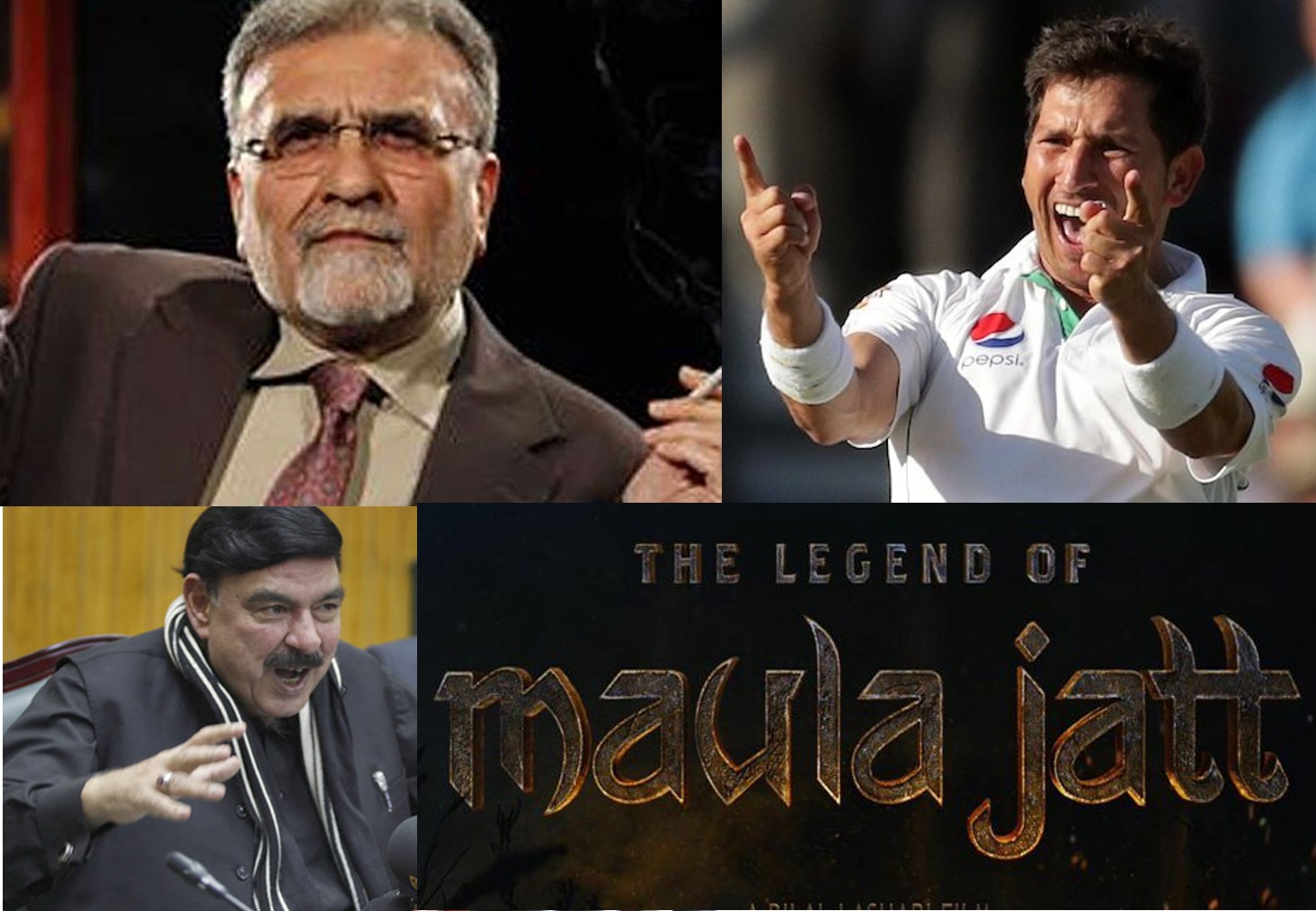 We're back with our list of the top newsmakers of the week. Scroll down to find out who made headlines these past seven days and why!
Nusrat Javeed Accused the PM for an Attempt on His Life & Then Apologized
Senior anchor person and journalist, Nusrat Javed sent out a tweet early Saturday morning stating that he had been shot at while driving home from G-8 Islamabad accusing Prime Minister Imran Khan for being behind the attack.
https://twitter.com/javeednusrat/status/1071137906750877696?ref_src=twsrc%5Etfw%7Ctwcamp%5Etweetembed%7Ctwterm%5E1071137906750877696&ref_url=https%3A%2F%2Fwww.pakistantoday.com.pk%2F2018%2F12%2F08%2Fjournalist-nusrat-javed-alleges-pm-imran-tried-to-get-him-killed%2F
After an investigation was undertaken by the police, however, it was revealed that what Javeed had assumed to be gun shots was actually the sound of his vehicle's tyres that had burst after hitting a stone on the roadside.
Following the conclusions drawn by the police report, Nusrat Javeed once again took to Twitter to apologize for his trauma-induced paranoia that had been triggered owing to his history with the ruling party.
I render sincere apology to people who must have felt deeply hurt for my paranoia. Also feel too grateful to a huge crowd of friends and well wishers who deeply felt upset about my pain. Have no words to thank them.

— Nusrat Javeed (@javeednusrat) December 8, 2018
Sheikh Rashid Ahmad Takes a Massive U-turn After Boasting About Replacing Fawad Chadhry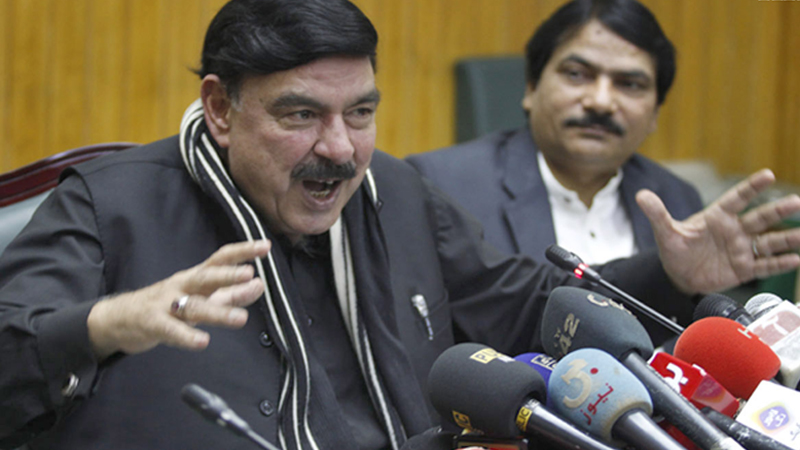 The Minister for Railways, Sheikh Rashid Ahmad briefly stirred a controversy on Saturday evening when he claimed that the Prime Minister had offered him the Information and Broadcasting portfolio. Taking a jibe at the Minister for Information Fawad Chaudhry, Ahmad stated, ""I told him (PM Imran Khan) to let Fawad return from London where he's on an eight-day picnic."
However, once news channels began quoting Ahmad's remarks, it turned out that his claims did not have any truth to them.
Read: Pakistanis Are Shook After Shireen Mazari's Mean Tweet To U.S. Official, Zalmay Khalilzad
Taking a massive u-turn, the Railways' Minister then appeared on a television talk show to offer clarification. He claimed that Fawad was like a younger brother to him and that he had no desire to takeover his portfolio.
On his part, Fawad Chaudhry tweeted that if asked, he would be happy to vacate his position in favour of Sheikh Rashid.
I will be more than happy to vacate my position for Sheikh Rasheed sb and serve as MNA, we all use trust powers bestowed by people of Pakistan and PM decides who is best fit in the role, However, till I am minister ll not bow to blackmailing of Advertisement lobby

— Ch Fawad Hussain (@fawadchaudhry) December 8, 2018
Maula Jatt Finally Received a Release Date
2019 it is!!!!! 🙂
Twitter: @MaulaJattMovie
Facebook: https://t.co/F3V099YlDU
Instagram: @MaulaJattOfficial pic.twitter.com/s9DJqVJxDp

— Hamza Ali Abbasi (@iamhamzaabbasi) December 7, 2018
Bilal Lashari struck gold with Waar in 2013, when it became the biggest blockbuster that the Pakistan film industry had seen in years. However, Waar had taken almost five years to finally see the light of the day and the case has been no different for the much anticipated Maula Jatt remake.
Read: Pakistani Film, RAI – The Living Miracle Receives International Acclaim
People have been eagerly awaiting the film's release not only because it promises to repackage the cult character of Maula Jatt almost 40 years after he made his big screen debut in 1979 but also because the remake has a promising ensemble cast featuring favourites, Fawad Khan, Mahira Khan, Hamza Ali Abbasi and Humaima Malick in pivotal roles.
After missing multiple anticipated release dates over the last three years, it has finally been announced that Bilal Lashari's second directorial, The Legend of Maula Jatt will hit the screens on Eid-ul-Fitr 2019.
The Trailer of Avengers: Endgame Left the World in Frenzy!
While Pakistanis cheered for The Legend of Maula Jatt, the world went in a state of frenzy when Marvel finally released the trailer of Avengers: Endgame.
Intense and laden with tears, the trailer has garnered solid reviews ensuring that audiences across the world will flock to their nearest theaters to see the finale of the Avengers' series in April 2019.
Yasir Shah Entered the Spinners Hall of Fame!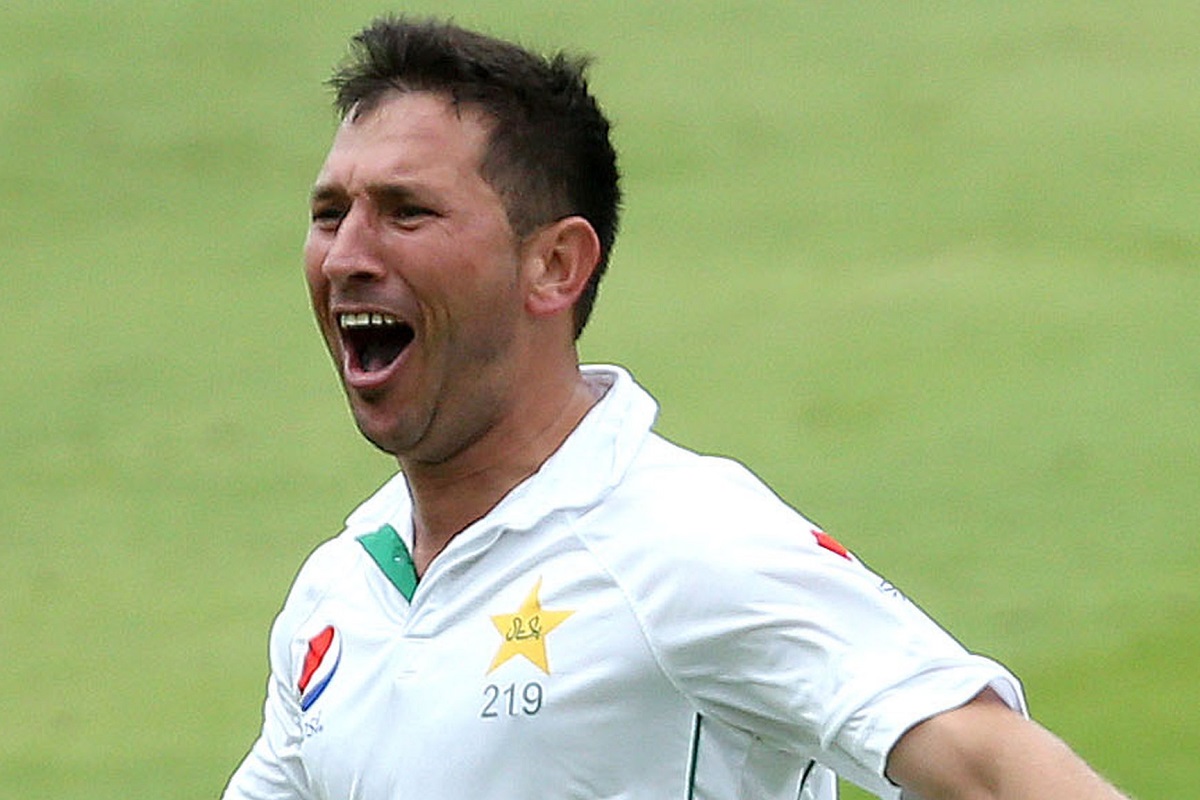 A number of celebrities including Prime Minister Imran Khan and film star Mehwish Hayat congratulated the young cricketer on achieving this feat!
Congratulations to Yasir Shah who broke an 82 year old record held by an Australian & became the fastest bowler to reach the 200 test wickets' milestone in just 33 matches. Last week he had equalled my record of 14 wickets in a test match. Stellar performance.

— Imran Khan (@ImranKhanPTI) December 7, 2018
I stand with the whole nation in applauding Yasir Shah's amazing achievement in being the fastest bowler to get to 200 test wickets. 👏It just goes to show that Pakistanis can not only compete with the best but be the best. 👊🏻 Congratulations @Shah64Y you're our pride! 🇵🇰 pic.twitter.com/lxDiT1tbPf

— Mehwish Hayat TI (@MehwishHayat) December 7, 2018