Amid the coronavirus outbreak, the Pakistan government is taking necessary actions to avoid its spread.
In this regard, National Database & Registration Authority (NADRA) has decided to halt the renewal of Computerized National Identity Cards (CNIC).
Read: Cambridge Exams Postponed In Pakistan? Students Aren't So Sure!
According to the news revealed by DunyaNews, around 50,000 people visit NADRA offices daily for the renewal of their ID cards.
NADRA announced that all the CNICs that have expired since 1st September 2019 and are due to expire by 30th June 2020 are valid till 1st July 2020.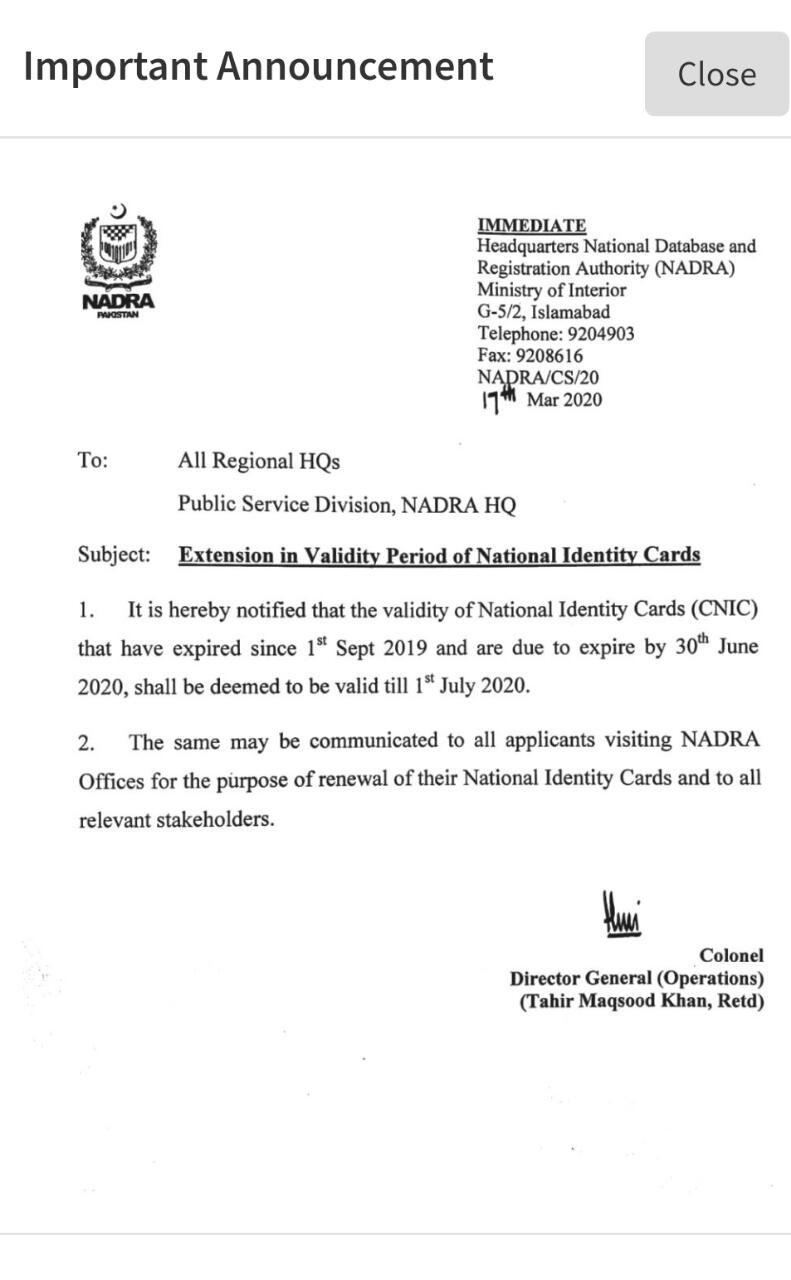 NADRA will only begin processing new requests once the coronavirus situation settles down. However, if the condition remains alarming even during Summers, NADRA will announce another date for the renewal of the ID cards.
This measure was announced after a meeting of the National Security Council chaired by Prime Minister Imran Khan and attended by civilian and military leaders.
Read: COVID-19: Fake Dettol Products Are Being Sold In Islamabad & Beware!
The decision comes as the nationwide tally of COVID-19 cases has risen to 299.
What do you think of the government's decision to halt CNIC renewal amidst the coronavirus outbreak? Tell us in the comments below!