Misbah-ul-Haq is all set to announce Pakistan's squad for the home series against Sri Lanka. Hence, here is a look at the changes that the new head coach and chief selector is likely to make during the home series against Sri Lanka.
Read: Why Wahab Riaz Didn't Openly Retire From Test Cricket
Abid Ali Ahead Of Fakhar Zaman

Fakhar Zaman's form and fitness has been a source of concern for a while and thus, Misbah-ul-Haq is likely to rest him during the home series. Abid Ali then is the favorite to replace the south paw in both formats against the islanders.
Read: Pros And Cons Of Having Waqar Younis In Pakistan's Dressing Room
Umar Akmal Ahead Of Mohd. Hafeez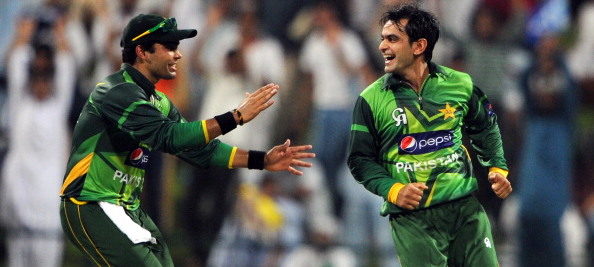 With Sri Lanka sending a depleted squad, Pakistan is likely to overlook senior pro Mohd. Hafeez for the series and instead give a yet another opportunity to Umar Akmal. Misbah it is rumored is looking to build a team filled with batsmen who have the ability to hit the ball a long distance and who are still young enough to represent the country when the next world cup begins.
Read: Pros And Cons Of Misbah's Dual Role As Head Coach And Chief Selector
Mohd. Rizwan Ahead Of Shoaib Malik
Shoaib Malik has been seriously out of form for a while and hence, is likely to be shown the door. Mohd. Rizwan who scored two centuries against Australia before the world cup is likely to be given preference.