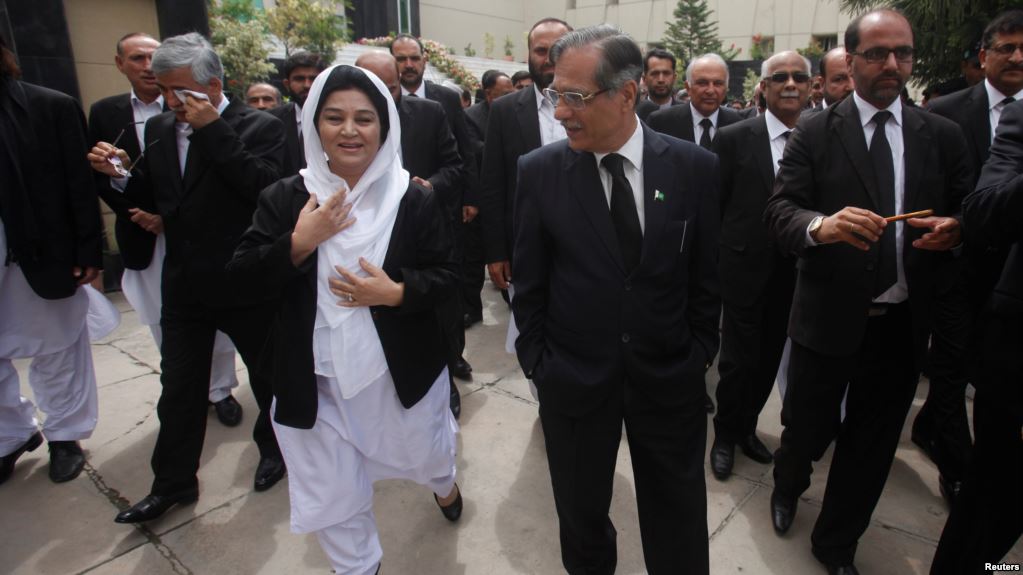 Mian Saqib Nisar stepped down from his position as the Chief Justice of Pakistan on Thursday, leaving behind a legacy of verdicts that will continue to keep Pakistani opinions divided long after his departure. From disqualifying political big wigs to acquitting Aasia Bibi and from creating the dam fund to enforcing a fee structure on private schools and hospitals, Justice Saqib Nisar – as they say these days- was all over the show!
Read: Women's Action Forum Files A Reference Against CJP Saqib Nisar For Indulging In "Conduct Unbecoming Of A Judge"
Irrespective of whether you hail Nisar's mixed bag of verdicts or condemn it, there is no denying the fact that it will be impossible for historians to not give him an honorable mention when documenting Pakistan.
And while the former Supreme Court Justice was able to achieve a place in history, one wonders if historians will ever be able to truly capture his legacy.
I say this because going by the reactions on his retirement on social media, it seems Nisar is only being remembered for overstepping his boundaries to encroach into the Parliament's domain, his fondness for media and his most politically controversial verdicts.
Read: #WrapUp2018: Major Pakistani Political Developments Of 2018 In Pictures
Truth be told, despite coming forth as a rigid old man with little regard to strengthen civilian democracy, Saqib Nisar's era as the CJP was more than just politically contentious judgments. While I understand the sentiments of those rejoicing his departure, I do, also feel obligated to point out the historic actions that the next generations of Pakistanis will thank him for.
Aasia Bibi's Acquittal
By far the biggest and most important verdict given during Justice Saqib Nisar's tenure was that in the Aasia Bibi case.
After a decade of languishing in jail on false blasphemy charges, Saqib Nisar's 56-page verdict set a precedent that will hopefully prevent more Aasia Bibis from awaiting death in solitary confinement.
Regularizing the Fee Structures of Private Schools
Taking notice of the exorbitant fee structures of private schools, Justice Saqib Nisar took a firm stand against the private school owners to ensure that the rich did not continue to hoard money at the expense of middle-class parents who worked tirelessly to provide their children with a decent education.
Understandably, the 20% reduction in fees enforced by the court enraged the owners of private schools but left the parents audibly relived and elated.
Identity Cards for the Transgender
In 2018, Justice Saqib Nisar took sou motto action to address the concerns of the transgender community who were complaining against NADRA for not facilitating them to acquire Computerized National Identity Cards (CNIC).
In a statement, Nisar, perhaps became the first CJP in the country's history to acknowledge the transgenders as important members of the society and pledged to provide them their rights as the citizens of Pakistan.
These are just three examples from a long list of actions ranging from questioning the practices of MNCs to demanding explanations for politicizing the police that were taken under Justice Nisar. And so, while it is important to question Mi Lord for his political gimmicks, it is equally important to give the devil his due and acknowledge what he did right.