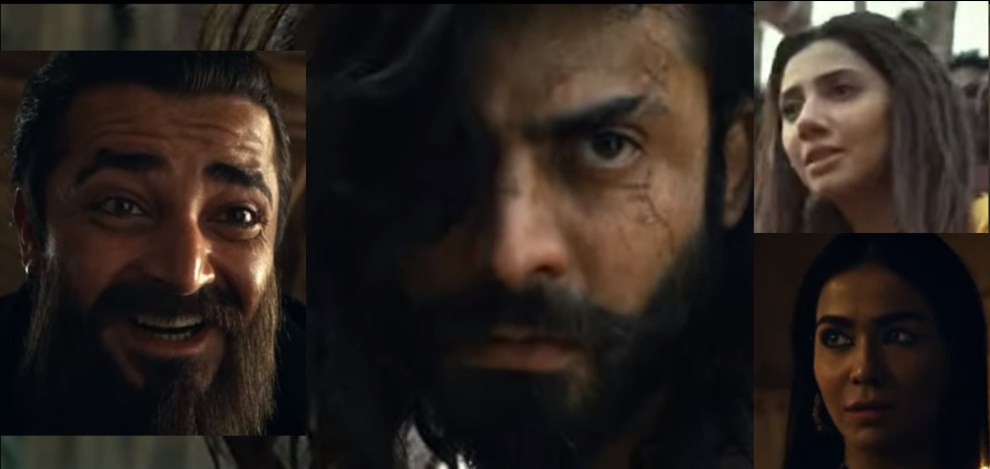 Trailer of the most anticipated Pakistani film of 2019, The Legend of Maula Jatt, was released last month, featuring Fawad Khan, Mahira Khan, Hamza Ali Abbasi and Humaima Mallick as the lead cast. The two-minute video received a huge response not only in Pakistan but India as well. But little did we know that Maula Jatt's original makers have been fighting an intense legal battle against Bilal Lashari, the director of The Legend of Maula Jatt since last year! Here are the deets!
Read: Mawra Hocane Is All Praise For "The Legend Of Maula Jatt" Trailer & We're Loving The Vibes!
Last year, Sarwar Bhatti, the producer of 1979's Maula Jatt, approached the Intellectual Property Organization of Pakistan's (IPO) tribunal to seek refraining order against the release of Bilal Lashari's remake of Maula Jatt by the virtue of possession of movie's copyrights.
However, after a comprehensive inquiry, the IPO dismissed claims made by Maula Jatt's original makers, stating that Bilal Lashari's work is derivative in nature.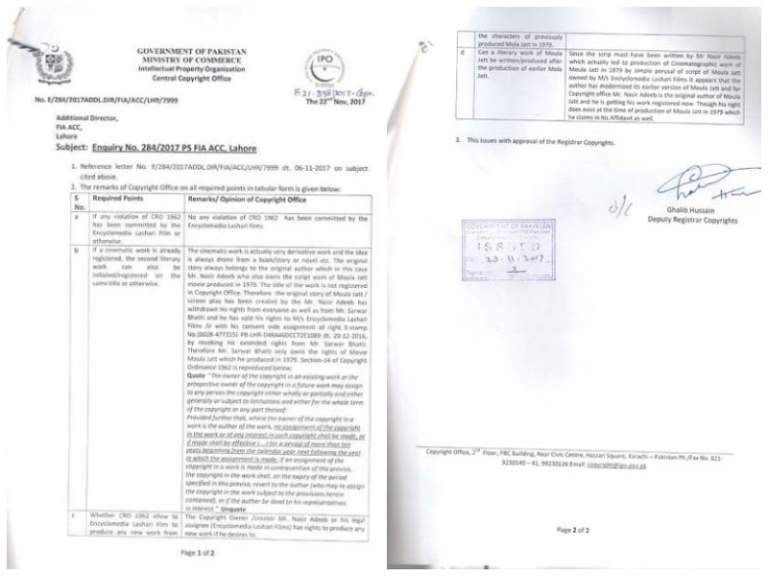 That said, last month Sarwar Bhatti claimed that he has attained a stay order from the court against Maula Jatt's remakers despite the IPO's rejection of the claim.
And then at the beginning of this week, Hassaan Niazi, a renowned barrister and human rights activist, took to Twitter to announce that Sarwar Bhatti has won the legal battle and the original copyrights of Maula Jatt now reside with its original makers.
Read: The Trailer Of The Legend Of Maula Jatt Will Make You Go O MY GOD!
The Twitterati also revealed that Bilal Lashari had taken the copyrights by force!
Breaking-plz RT against mafia.Sarwar Bhatti the maker of original "Maula Jutt" given the certificate of ownership TODAY. Only Sarwar sb has right over the movie HE HIMSELF MADE.Bilal Lashari tried to take away his 'property' BY FORCE. Court has given restraining order agnst Bilal pic.twitter.com/1gwJ5BOCAm

— Hassaan Niazi (@HniaziISF) January 7, 2019
The news, understandably, triggered mixed reactions, dragging the likes of Vasay Chaudhry into the matter!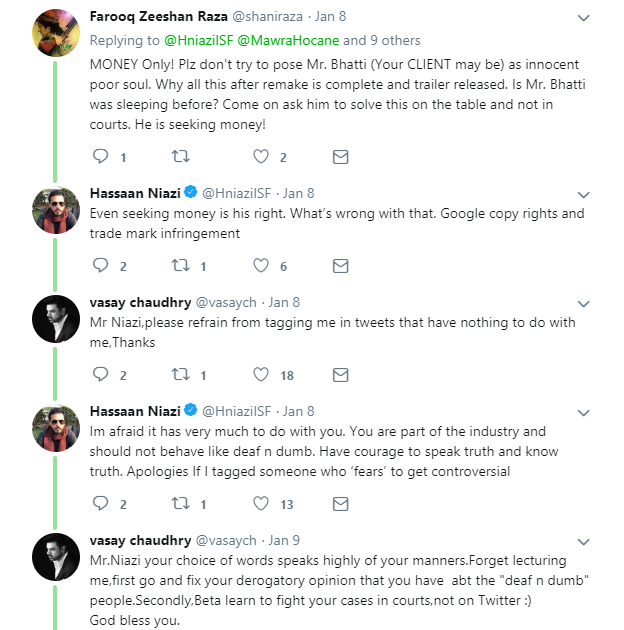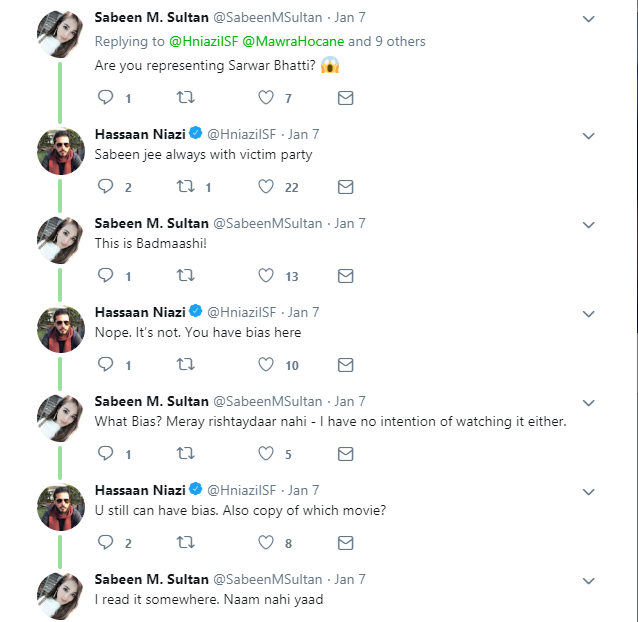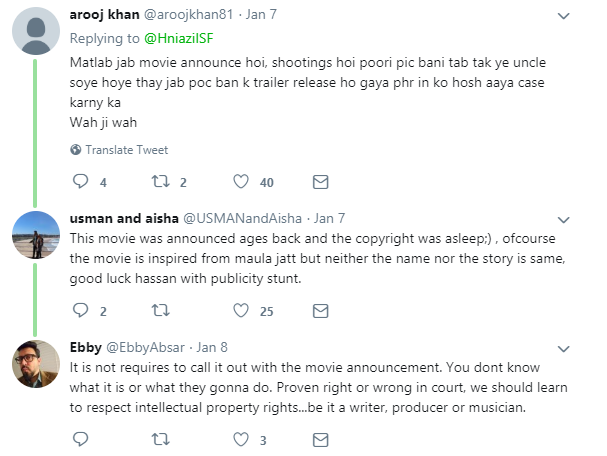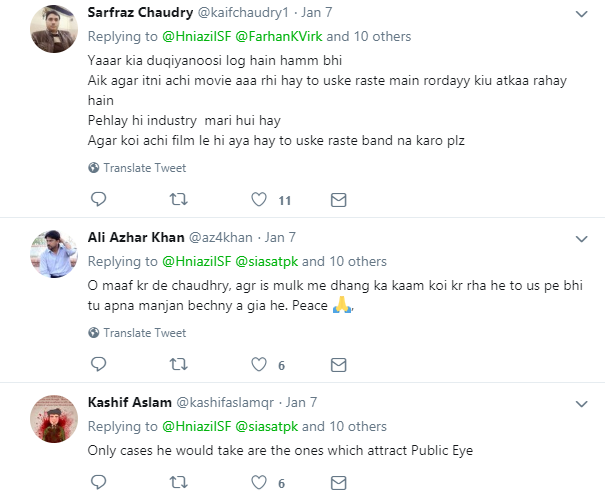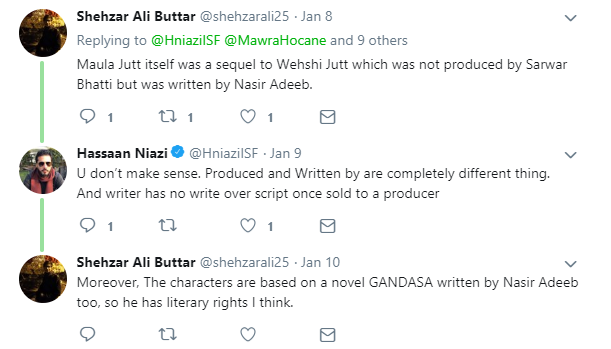 Despite this news, no statement has been released by Bilal Lashari and co. Moreover, no delay in the slated release date of the movie has been informed as of yet!
The Legend of Maula Jatt is the most expensive Pakistani film to date and for a domain that is struggling with a revival, any kind of hampering in the release of the movie will have an adverse effect on the business of the industry as a whole.
Also, The Legend of Maula Jatt is expected to be an introduction of Pakistani classics to the new generation that has grown on Bollywood and Hollywood content because of the shortcomings of our own entertainment industry. Given this, we really hope that there are no more delays and the matter is resolved asap so we can get to see Maula Jatt and Noori Nath again on the big screen!
Read: #WrapUp2018: 10 Pakistani Films That Made 2018 The Most Profitable Year In Lollywood's History