Survivor, activist, and the youngest Nobel laureate, Malala Yousafzai will feature on the cover of the international magazine, Vogue this year in July.
Read: Polyglot Alert: Malala Yousafzai Shows Off Her Skills On Tik Tok For Mother Language Day!
The fashion magazine recently shared an image of the global icon on social media, which was followed by an interview of her with the editor-in-chief and feature writer of the British monthly. In the cover image, Malala can be seen wearing a bright crimson dress by fashion designer, Stella Mc Cartney. The dress is paired up with a similar colored headscarf, that completes the Oxford graduate's signature look.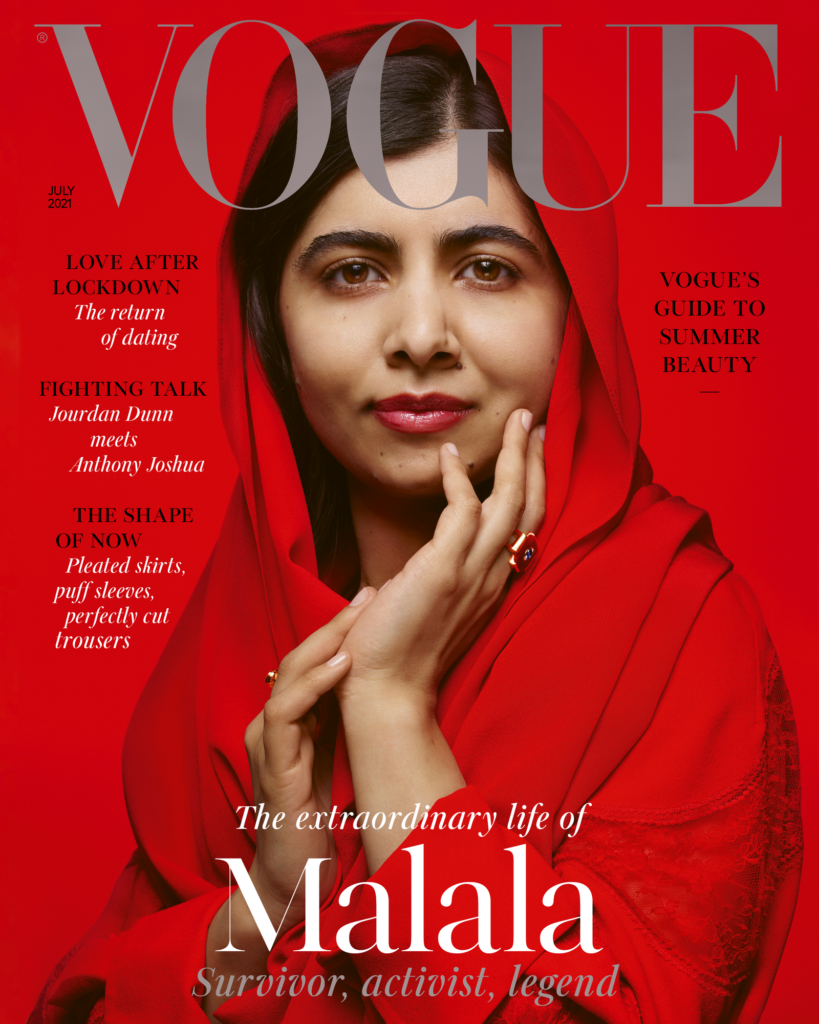 "Survivor, activist, legend" reads the caption.
Read: Malala Yousafzai One Of The 15 Celebrity Guests To Make An Appearance On FRIENDS Reunion
Malala who has been an advocate for the education of girls, started her non-profit organization, Malala Fund at the young age of 15 to help girls seek an education. Speaking on that matter with feature writer, Sirin Kale, Malala said, "I know the power that a young girl carries in her heart when she has a vision and a mission."
During her interview, the 23-year-old spoke about her life and what it entails for her now that she is a graduate. Even though the education champion has had the luxury of doing things her way in the UK, yet she still longs for Pakistan and coming back home.
In 2012, at the young age of 15, Malala was shot in the head by a Taliban gunman, who tried to stop her from getting an education and for raising her voice for the rights and education of young girls. She was on her way back home from school when this incident occurred. Following that near fatal attempt, young Malala was flown to Britain for specialist face surgery.
After that, she restarted her life from her second home in Birmingham. Before that, she was a resident of Swat, Pakistan and was a successful blogger for BBC, where she blogged under a pseudonym, Gul Makai.
In her 23 years of life, Malala has achieved multiple milestones from being the youngest Nobel peace prize winner, to starting her own NGO and much much more.
Malala has now added yet another feather to her cap by becoming the cover face for VOGUE and Pakistanis are incredibly proud of her.
Have something to say about this story? Write in the comments.