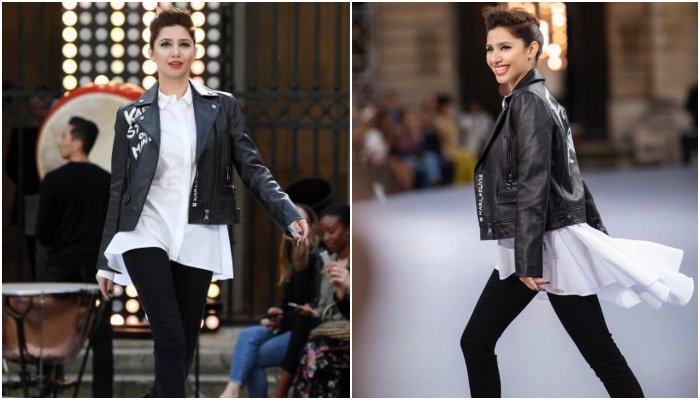 Mahira Khan is part of the prestigious Paris Fashion Week as L'Oreal Pakistan's ambassador this year.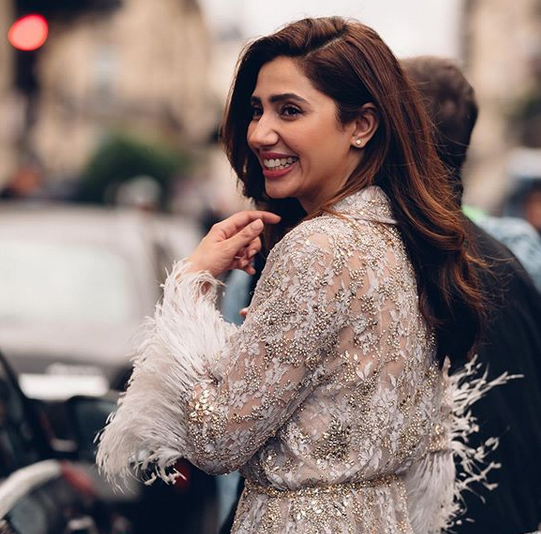 She wore a black leather jacket with white flowy top as she walked the ramp for late fashion icon, Karl Lagerfeld in collaboration with L'Oreal.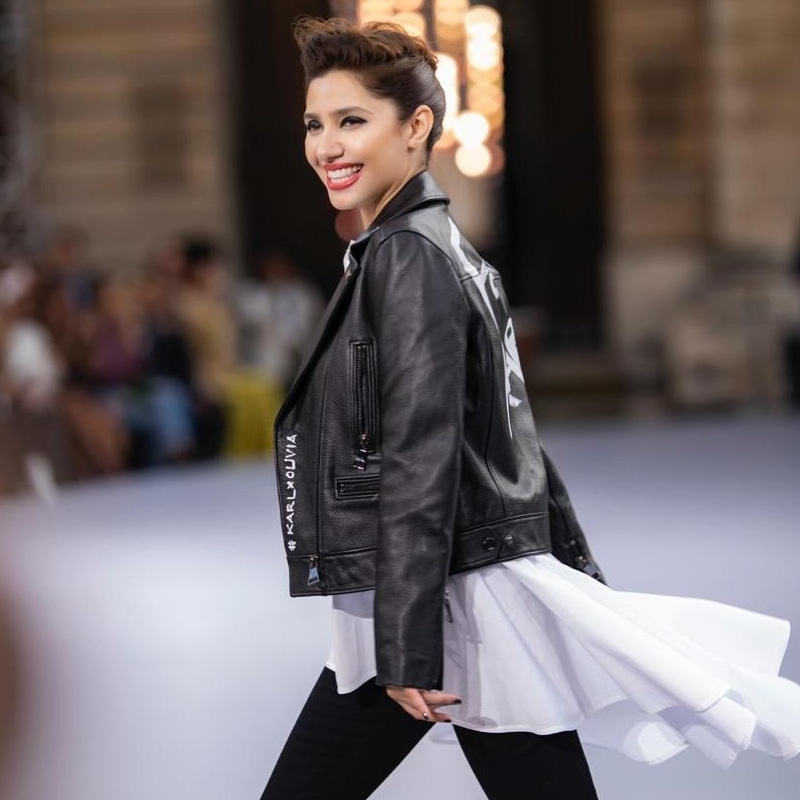 Read: The Time Cyril Almeida Asked Mahira Khan A Question & She Didn't Reply
Mahira attended numerous other events that happened around the city. The Humsafar star attended the 'Cocktails for Lagerfeld' event and wore floral Zara Shahjahan Sari.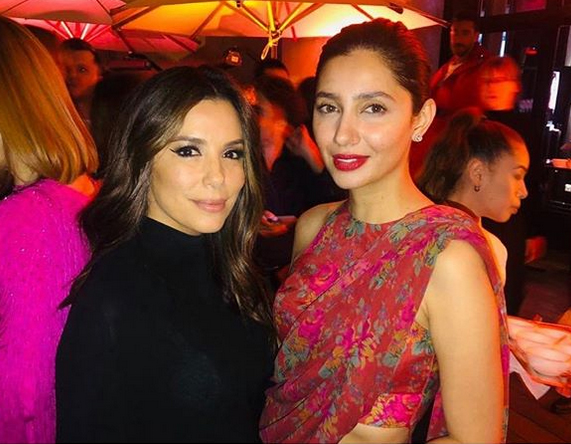 Read: A 14-Year-Old Saw Mahira Khan's Superstar Trailer & This Is His Review
Mahira Khan got to hang out with many famous celebrities during her time at Paris Fashion Week such as Aishwarya Rai Bachchan, Helen Mirren, Eva Longoria and Amber Heard, who also walked the ramp at Paris Fashion Week.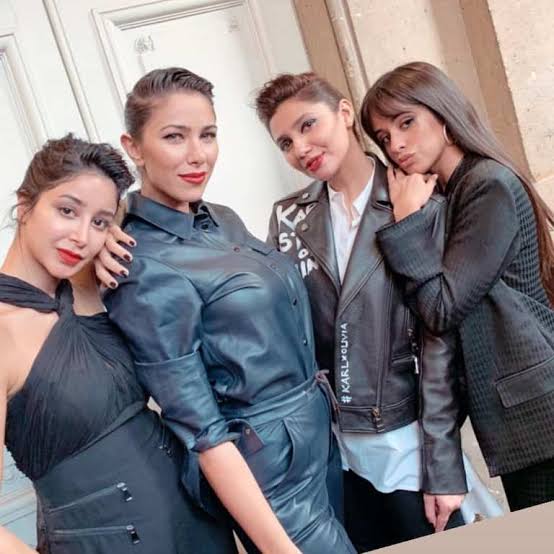 Read: Mahira Khan Responded To Firdous Jamal & Her Reply Is LOVE
The Raees star also danced with Helen Mirren runway during the "Le Defile L'Oreal Paris" show as part of Paris Fashion Week.
Read: Mahira Khan Is A Fan Of Reema & You Can See It In This Video
Mahira Khan is the first Pakistani ambassador for L'Oreal, a French personal care company.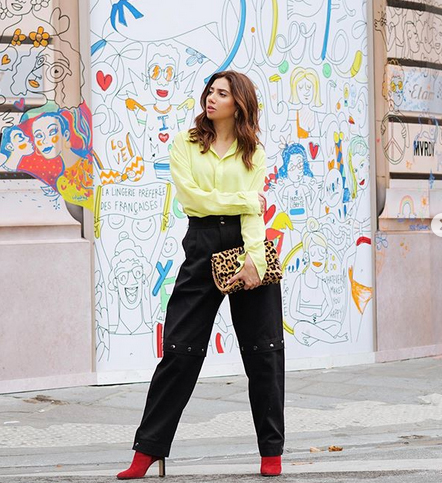 Read: Younger Actors Lash Out At Firdous Jamal For His Casual Sexism Against Mahira Khan