Leaked Video – a short film starring Kinza Hashmi was released on YouTube on 8th January, 2021. This is a 13 minute short-film directed by Aabis Raza.
Before you jump to conclusions about this thriller, let me tell you that it's not what you think it is. The film revolves around a critical topic. It is something that has become prevalent in our society. With the rise of social media and easier accessibility to basically everything and also easier ways of communication, evils are increasing in our society. One such evil is demanding for nudes. And that is what this film cleverly tackles.
Also READ: Cyber Bullying in Pakistan: Know Your Rights!
Devoid of all the obscenities, this film does the job in getting message across.
Kinza Hashmi, protagonist in the short-film Leaked Video comes across a very difficult demand from her fiancé, where he asks her to do the deed, i.e. send a 'nude video' of herself. Through the entirety if the film, she thinks of all the possible scenarios, and everything that could happen once she does what she's asked to do and then makes her move. The ending is worth the wait. At the penultimate minute you'll be like what on Earth did I just watch, BUT the ending, ahhh, it gets you like…
This is a movie that every young boy and girl, new to adolescence and digital media should watch. Anyone who's been a victim of cybercrime should watch this as well. Basically everyone should watch this to educate themselves about such situations.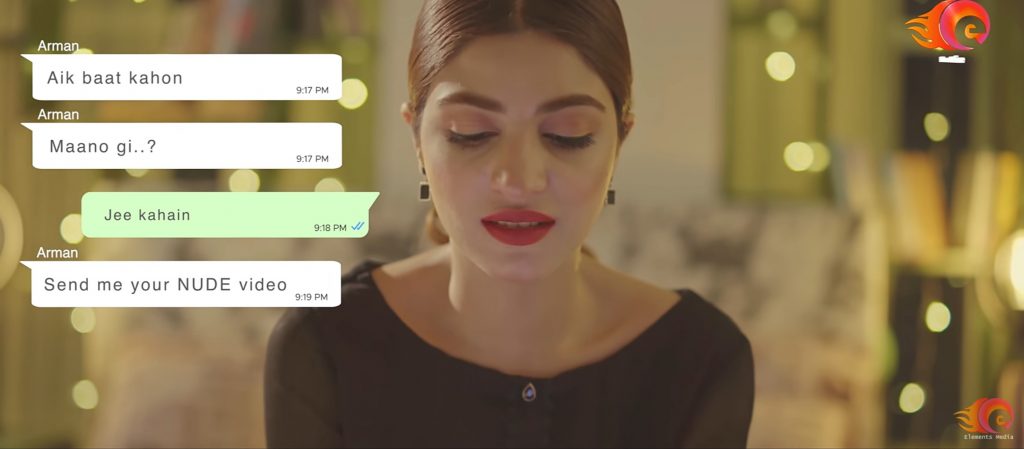 Leaked video is doing well so far. It has been able to garner around 250k+ views on social media, with the majority praising the director's work and actor's top notch performance. Raza also shared on Instagram how Indian media platform reached out to him to share the movie on their platform.
It is good to see digital media platforms making films on important social issues. And also creating content that is different from regular rona dhona and conspiracies only.
Have you watched the film? If yes, let us know what you feel about it in the comments section.