Syed Muhammad Irfan, a guy from Karachi, working at EbuzzToday.com started trending on Facebook for his latest upload in which he is seen standing with his wife at Second Wife Restaurant. He got attention by the masses for his interesting caption.
This caption looks funny right? But the comments and reactions are even funnier. Let's have a look at some of them.
People congratulating Irfan like he would be prime guest choice for morning shows


Le People commenting

Another guy appreciated him in a funny way by commenting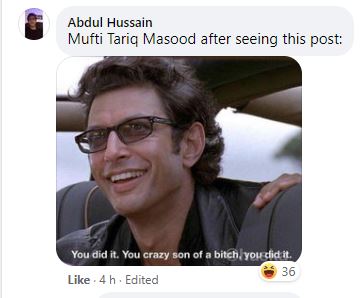 Also Read: Prime Minister Writes To Mark Zuckerberg Asking For Ban On Islamophobic Content On Facebook
An envious single expressed his feeling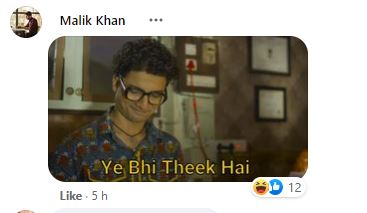 With all the reactions and comments Irfan and his wife Anila seem to be enjoying the attention and fame they are getting.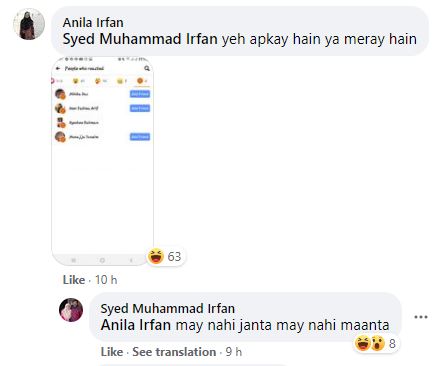 Anila Irfan also responded to the comments and expressed her amusement.

In the last 24 hours this post got more than 11k likes and 15k shares. This Karachi guy trending on Facebook got viral across the country. Many fans from different countries also commented on his post.
A boy from Mumbai, India also commented on Irfan's Photo

People are mentioning and tagging their friends on the post and sharing it on their timelines. Irfan exclaimed that his photo was also shared by many Indian Instagram pages.

A few weeks back Nimra Ali, a young teenager, made headlines after her interview went viral. She eagerly revealed how she always wanted to appear on TV and is extremely excited that her wish finally came true. Interviewed by multiple channels Ali had people in awe of her innocence.
Let's see how Syed Muhammad Irfan, Karachi guy trending on Facebook would now handle all this fame and attention.
What you found the funniest reaction in the post and comments? Let us know in the comments section below.