As the news of rapes dominate national headlines, another case of sexual violence has emerged, this time involving Pakistan's first transgender model and activist, Kami Sid. The story came to light when on the eve of 22nd May, Minahil, a famous Pakistani blogger, took to Twitter to share the screenshots of her conversation with Kami after the former posted this 👇 on her Facebook.
Read:#MeToo: Sexual Harassment Allegations Rejected By Ali Zafar's Witnesses In Affidavits!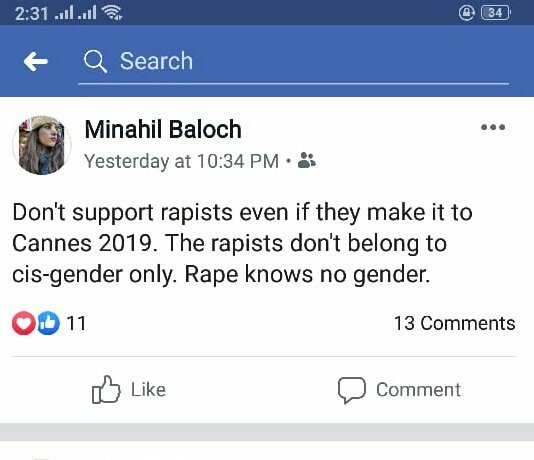 According to Minahil's tweet, her FB post triggered Kami Sid who then reached out to the blogger, threatening her of dire consequences if she dares to say anything more. Here's what Kami wrote to Minahil!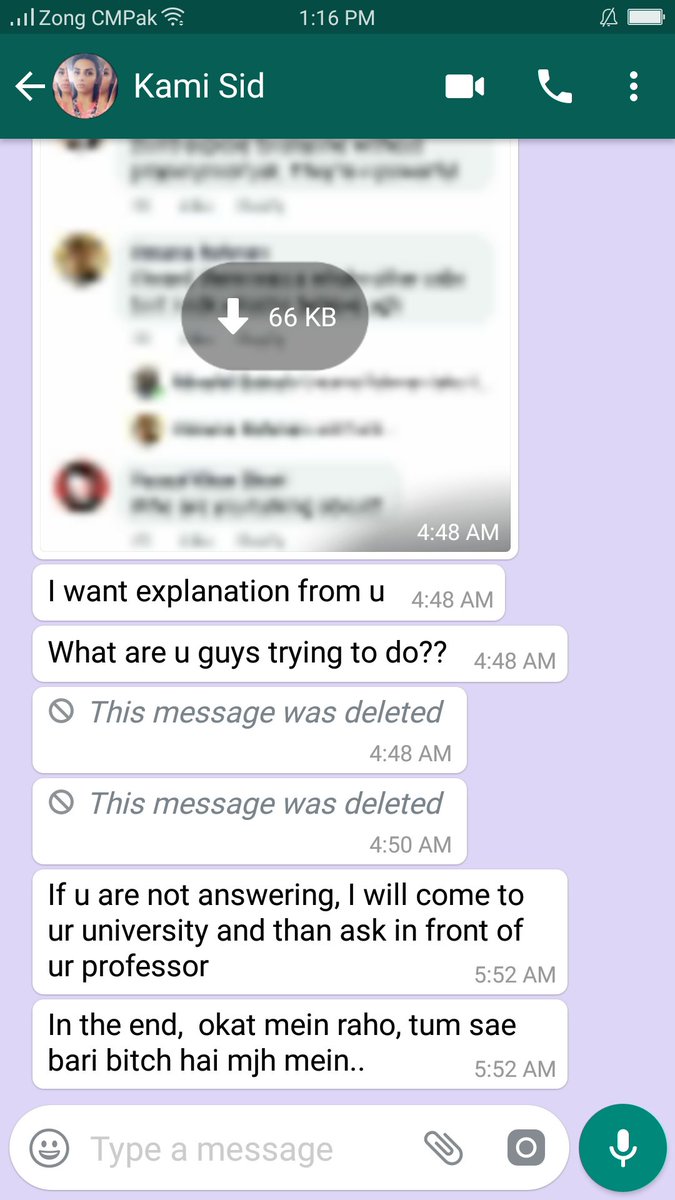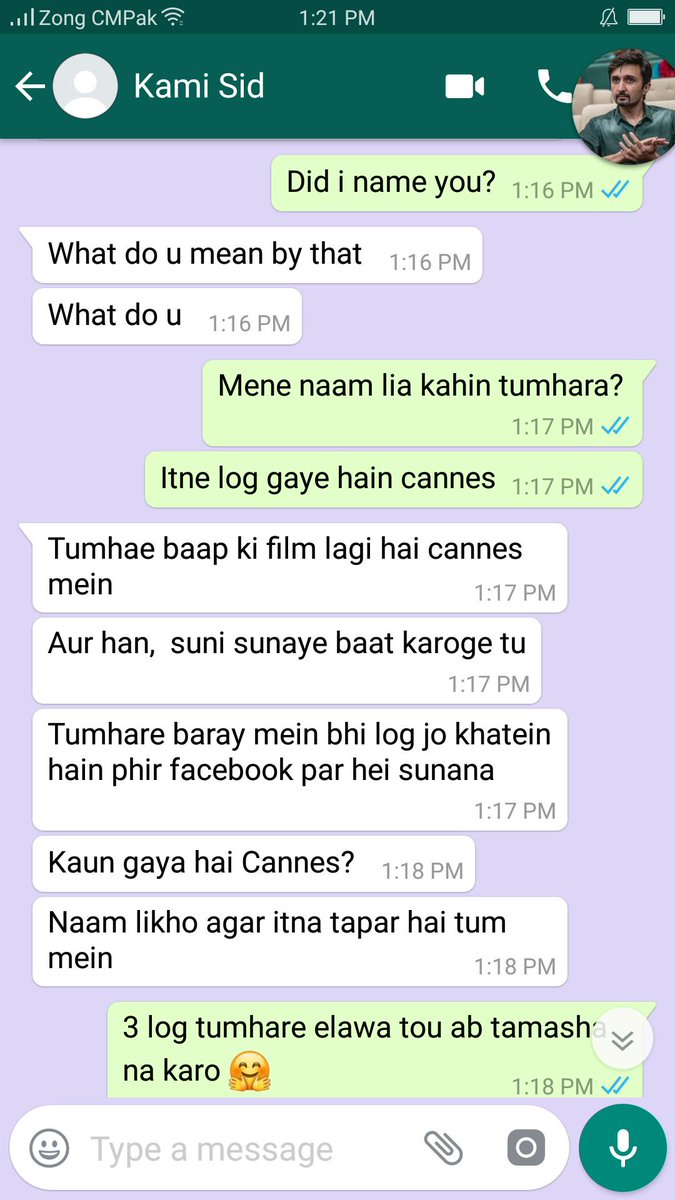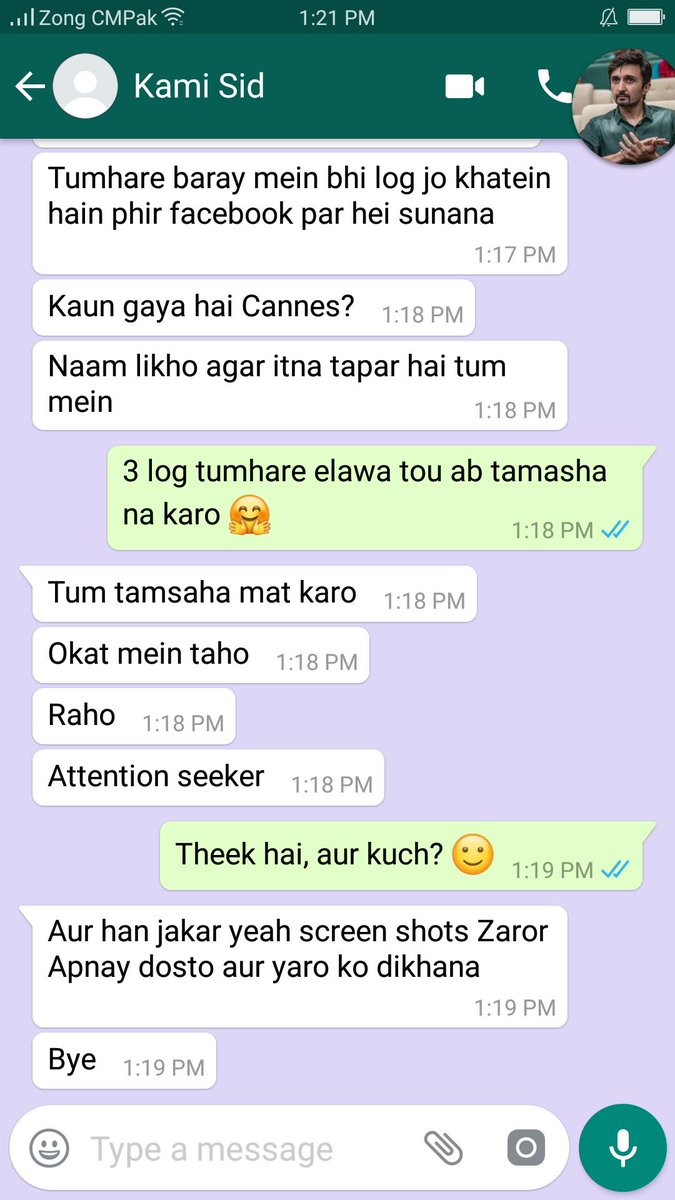 After being threatened by Kami, Minahil had no other option but to post the screenshots of the chat and expose the activist so that the world could see the bitter reality.
She went on to say…

However, Minahil didn't stop there and decided to share the whole story that left exposed Kami Sid's predatory behavior. According to the tweet, the entire story was shared anonymously in a secret Pakistani group on Facebook.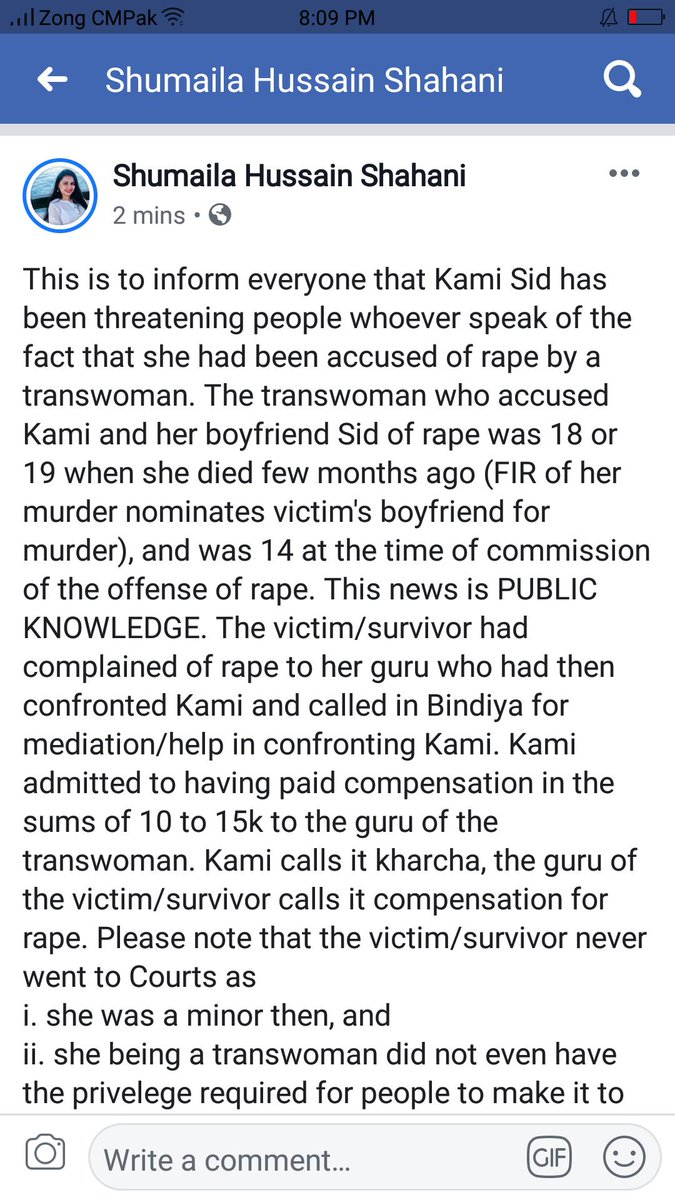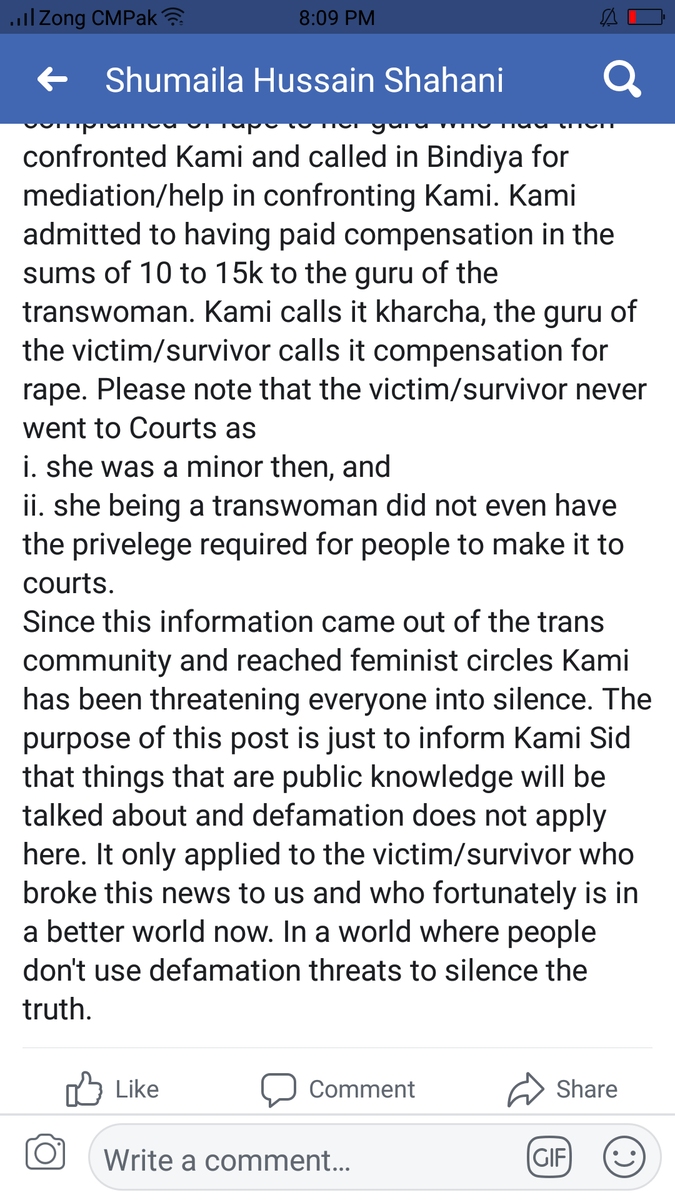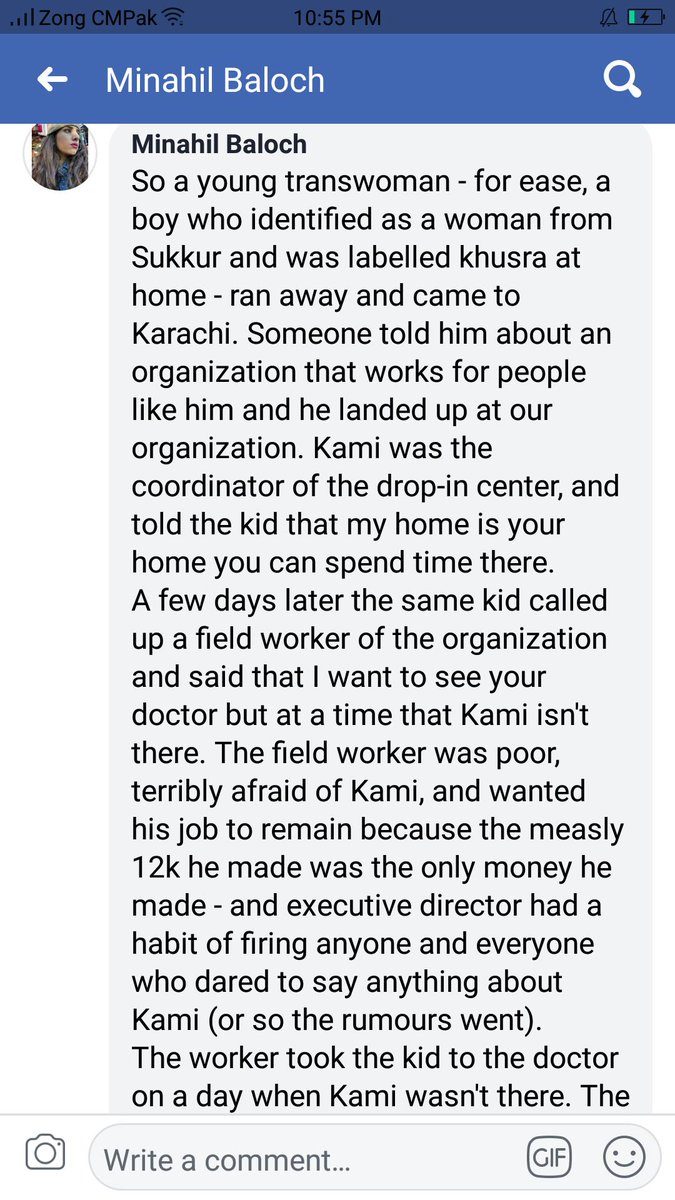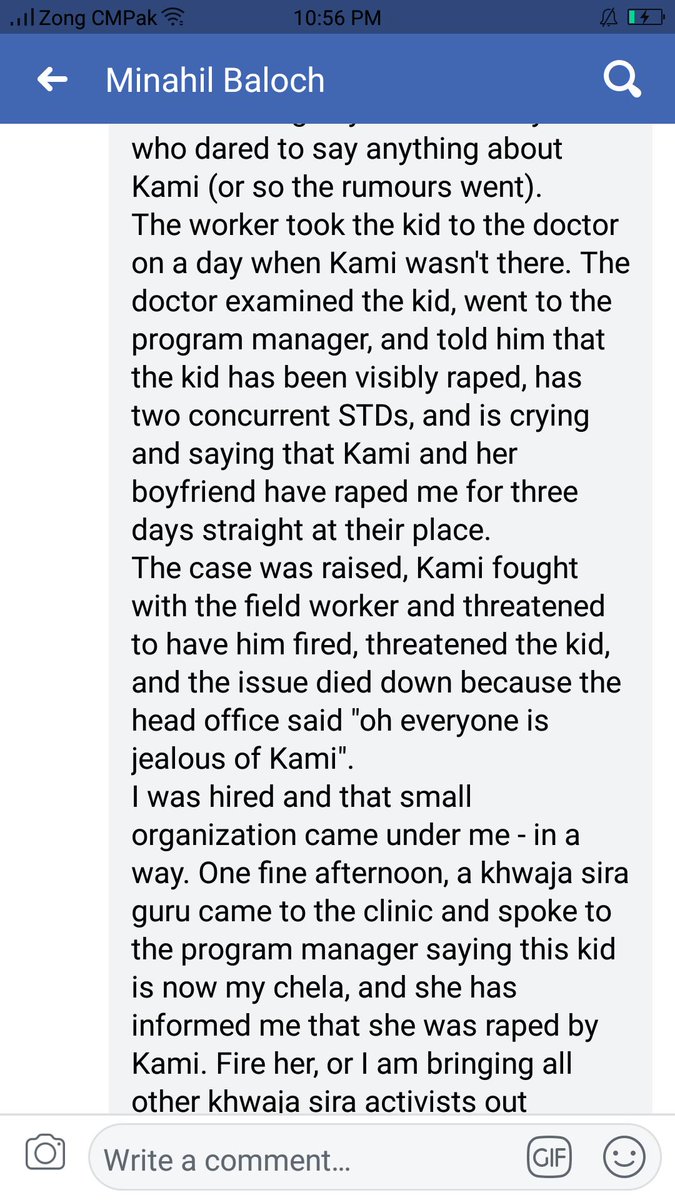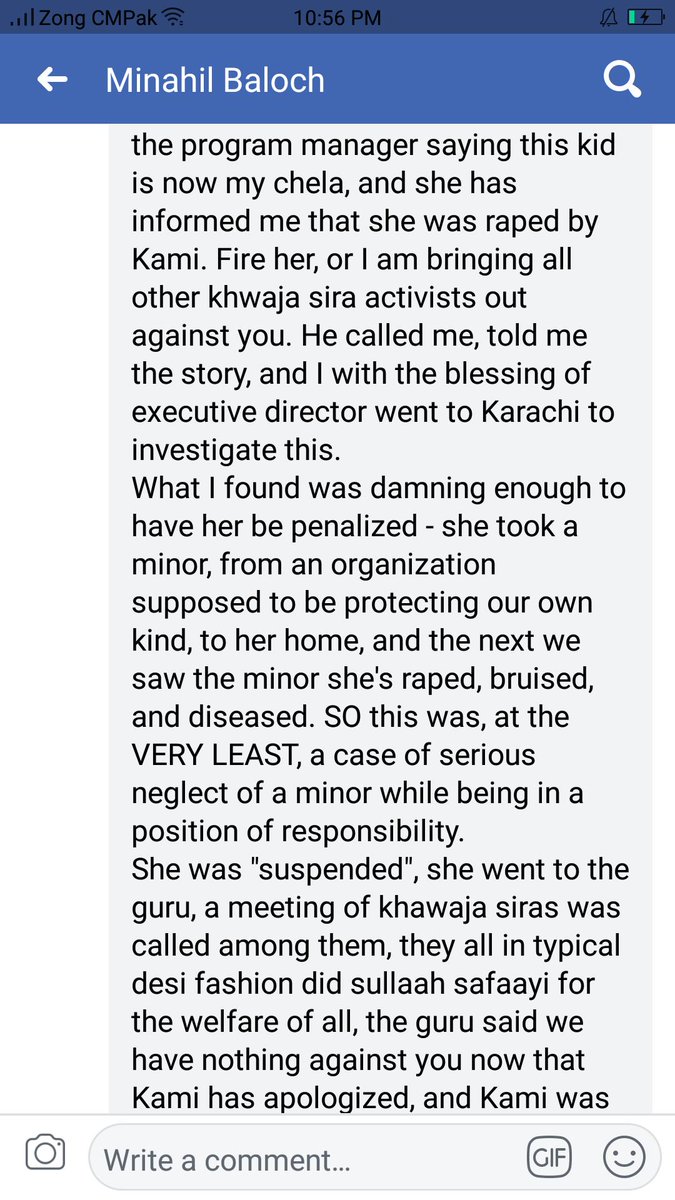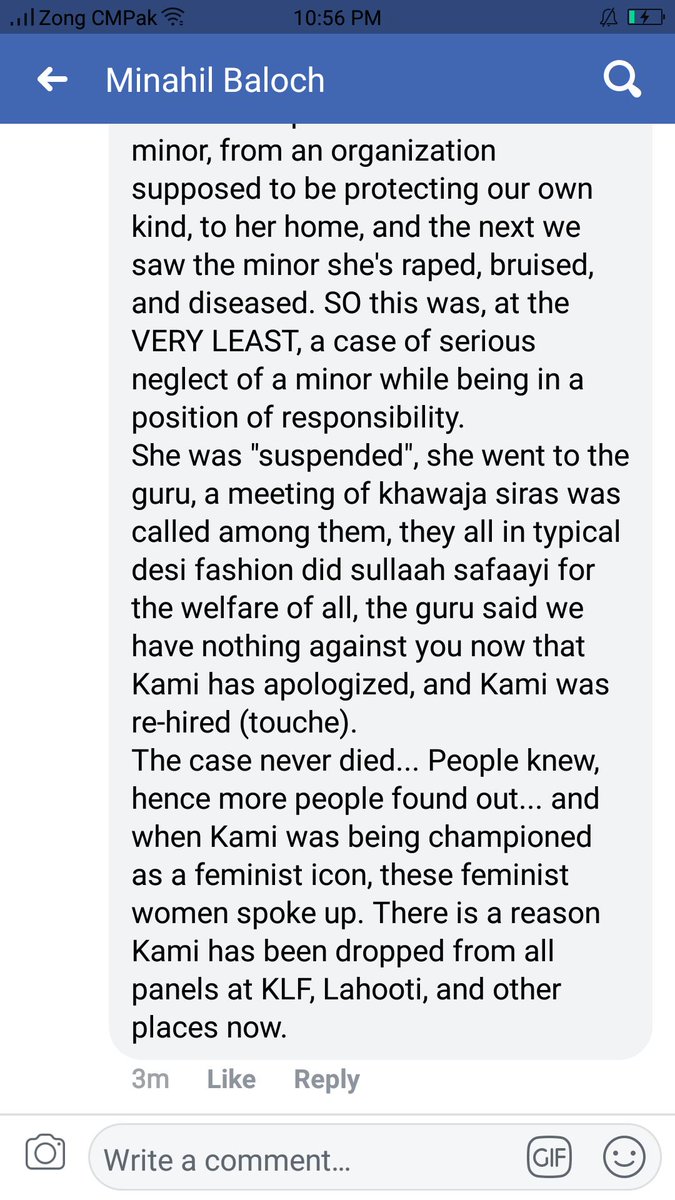 After Minahil's courageous step, many have come out to affirm the allegations and it's absolutely gut-wrenching to know how the first Pakistani transgender championing the rights of their persecuted minority committed heinous crimes against the members of their own community.
Read: A Minor Girl Was Murdered After Being Raped In Islamabad & Pakistanis Are Demanding #JusticeForFarishta!
Salman Khan wrote a full thread on how Kami has ruined lives and gotten away with without any consequences.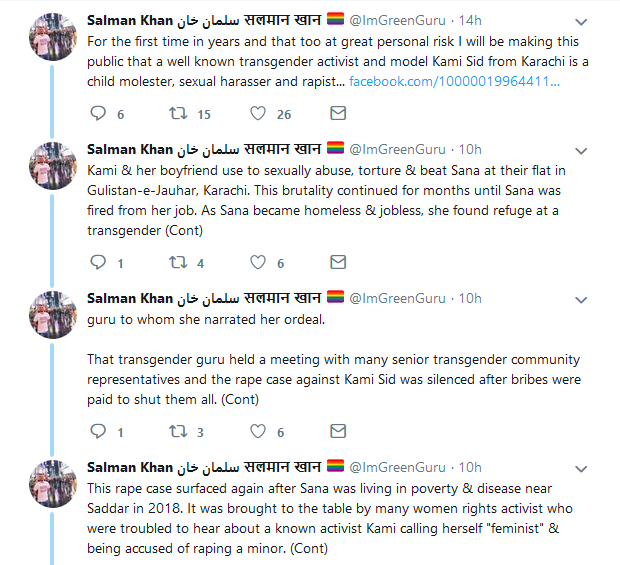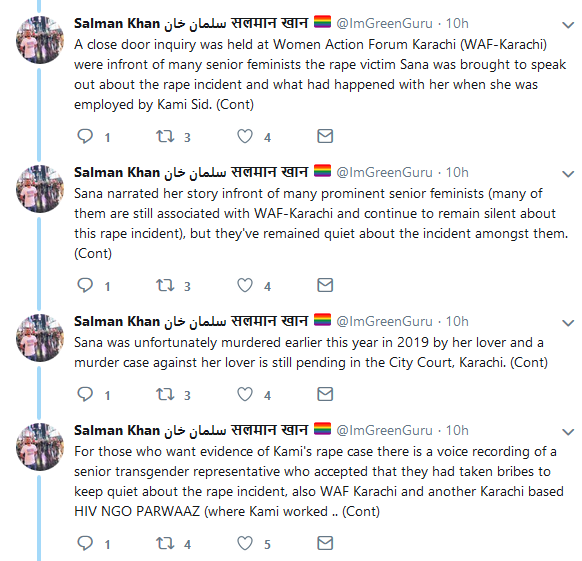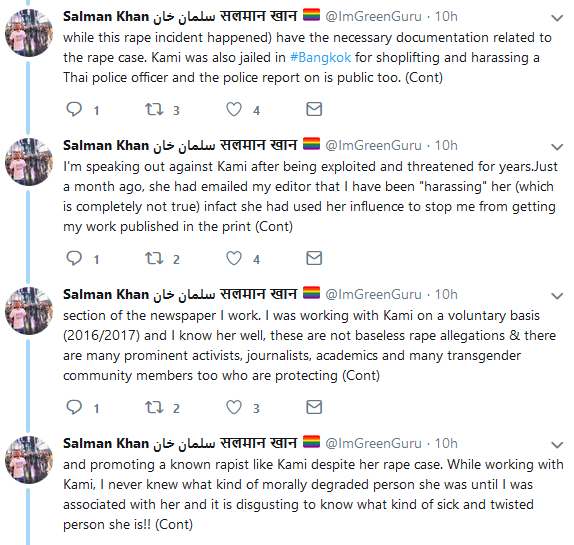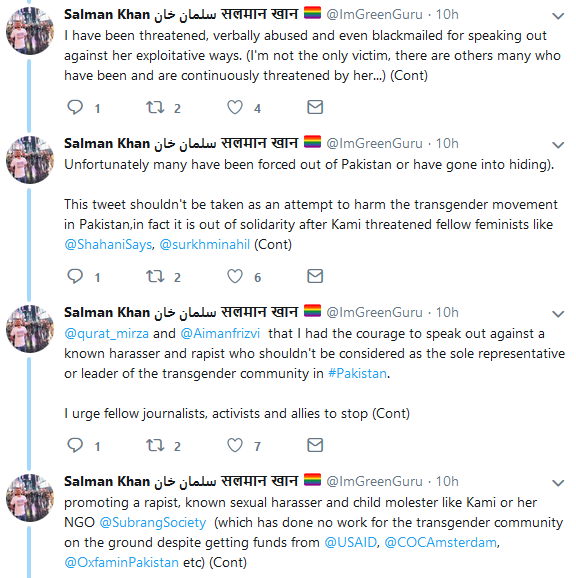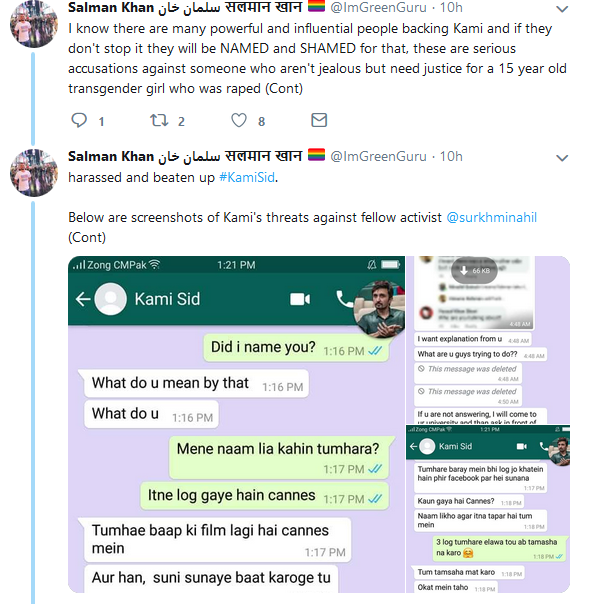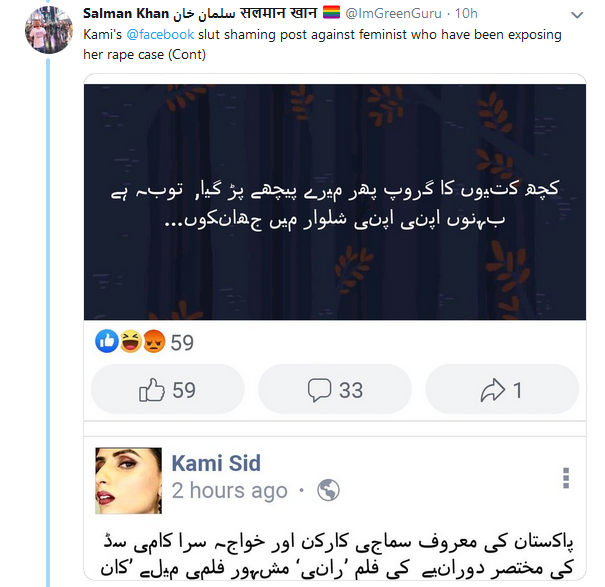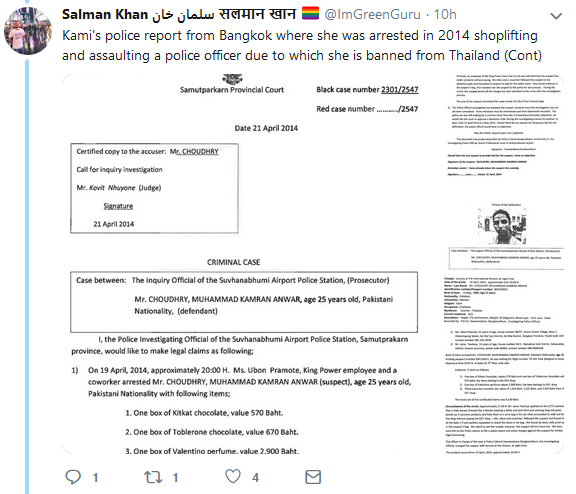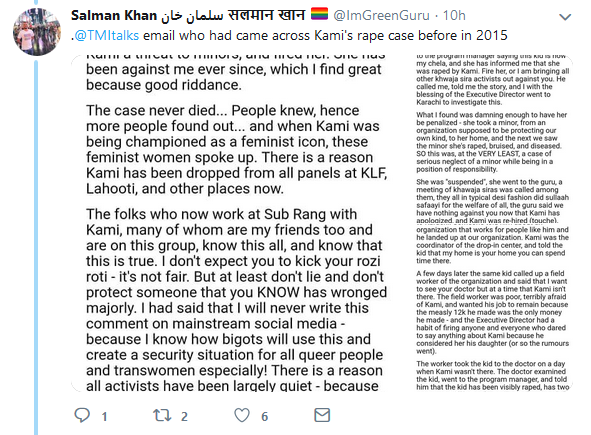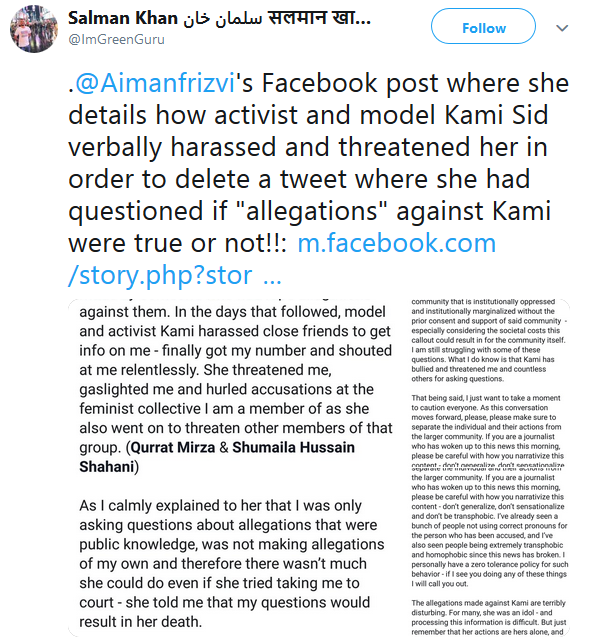 Kami Sid has been hailed, especially by the progressives, for raising her voice transgenders in Pakistan and breaking stereotypes by paving new paths for her fellow trans. This is the reason why the expose has taken the internet by storm and people seem to be in shock of the harsh truth that has just hit them.
Tweets expressing despair, shock and disgust are coming in!
Some people have brought home another very important thing we must take away from the whole scandal!
The girls who accused Kami Sid of rape was murdered by her boyfriend a few months ago. She left the world seeking justice and fighting to put Kami behind the bars for her actions. The system, the society, the powerful, all of us, we failed her!
Read: How Yasir Hussain & Vivek Oberoi Are Literally Becoming The Definition Of Toxic Masculinity!

But we have been given another chance and we must use it to save more children from falling victim to sexual assault. Let's pledge to take the likes of Kami to task who continue to enjoy accolades, even internationally, regardless of the number of innocent lives they have ruined so far.