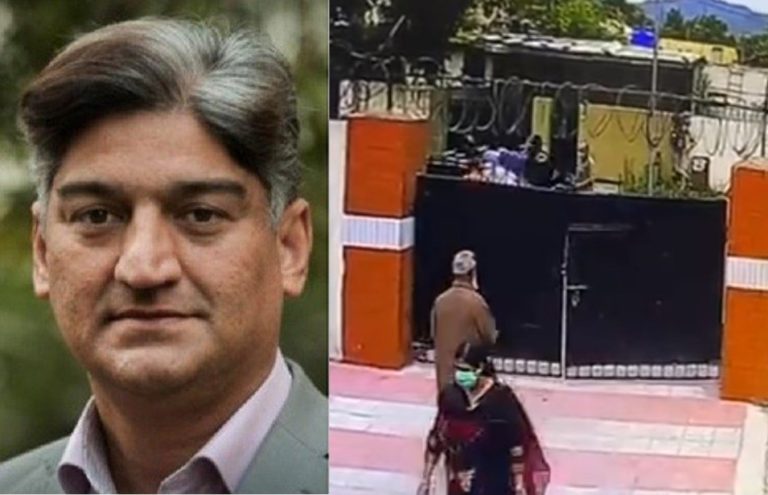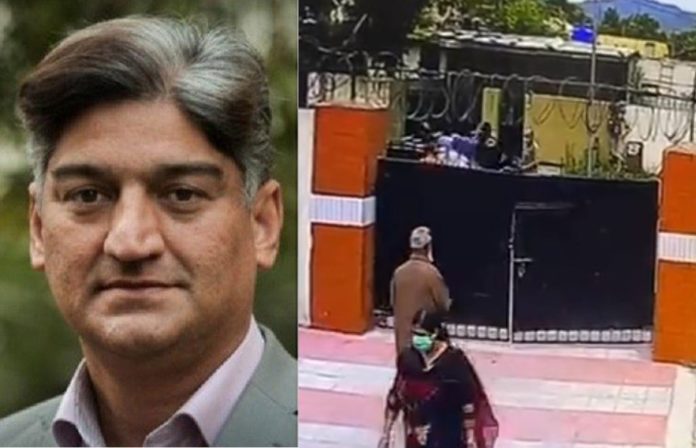 Reports of Matiullah Jan's kidnapping began doing rounds on social media earlier today. The speculations were soon confirmed after the journalist's son sent out a series of tweets from his father's account confirming that Matiullah Jan had in fact been abducted.
While speaking to the media, Jan's wife shared that her husband's car had been found with the keys still inside.
Read: Journalist Ali Salman Alvi Arrested Over Charges Of Murdering Wife, Sadaf Zahra
Within minutes of the confirmation, the entire journalistic community in the country invested itself demanding their peer's return.
Read: After Sexual Harassment, Journalist Wajahat Kazmi Gets Accused Of Scamming His Twitter Followers
And now, the alleged CCTV footage of the abduction of Matiullah Jan has been shared online.
The footage is from a school in G-6 sector of Islamabad where Jan's wife is employed. The time stamp on the CCTV footage reads, 11:10 AM, 21-07-2020.
While the video does not explicitly show any faces, it does clearly show a man being forcibly pushed into a vehicle by a group of 5 – 6 men.
Police remains silent on the veracity of the CCTV footage.
Police from the local Abpara Thana have reached the scene of the crime to begin investigation.
As per the police, Matiullah's wife is yet to file a formal complaint regarding his kidnapping. The officials have not yet commented on the authenticity of the alleged abduction CCTV video being shared by journalists on social media.
Chief Justice of Islamabad High Court Justice Athar Minallah has taken notice of the incident.
He has directed the authorities to recover and present Matiullah Jan in his court on Wednesday.
According to Geo News, Matiullah Jan has returned home safely after the kidnapping ordeal.
As per initial reports he was left by his abductors in a deserted area near Fateh Jang.
According to a yet to be verified account shared by another senior journalist, Talat Hussain, government sources have shared that the intercepts of the kidnappers had led the local authorities to block their movement. As per the same account the kidnappers then left the journalist in Attock Hills where he was recovered by local guards.
Jan's own version of the abduction and eventual recovery is however still awaited.
The journalist's friend and colleague, Azaz Syed posted a picture with him confirming Jan's safe return after the 12-hour abduction ordeal.
A smiling Matiullah looks visibly worn-out in the picture.