On Sunday, a clip of Firdous Ashiq Awan and AC (assistant commissioner) Sialkot, Sonia Sadaf exchanging hot words over the quality of fruits being sold at a Ramazan Bazaar went viral on social media.
Read: Major Rondoo Feels After Shafqat Mahmood Blocks Jibran Nasir On Twitter
Ever since then, the netizens have been divided over who was right and who was wrong in this situation.
Before we head over to the debate, let's have a detailed look at what exactly happened at that moment.
Special Assistant to CM (SACM) Buzdar, Dr. Awan paid a special visit to a Ramazan Bazaar set up at Jinnah Stadium in Sialkot. She was there to inspect the quality and price point of goods, arrangements, and cleanliness of the environment at the bazaar.
While doing the rounds of the stalls, Awan found the fruits and other edible goods to be substandard. She immediately called out AC Sialkot, Sadaf (who was also present at the occasion), for failing to do her duty.
The CSP officer intervened and tried to reason with SACM, asking her to calm down a little. Nevertheless, Awan continued, and after much retaliation, Sadaf walked away in frustration.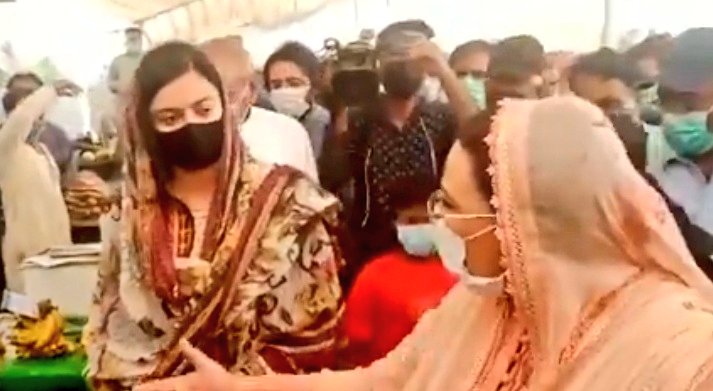 After the row between Firdous Ashiq Awan and AC Sialkot, Sonia Safdar, people are presenting their arguments over who was right at this moment, and how the situation could have been dealt with in a mature manner.
Pakistanis feel that even though Sonia's a public servant and answerable to the citizens, even then, she does not deserve to be treated like that.
On the other hand, some of them are defending Dr. Awan for putting the civil servants to task.
Meanwhile, others are trying to ease the situation with humor.
Then there are also those who are just neutral.
Whose side are you on? Let us know in the comments.