Imran Abbas has weaved magic across the border with his singer prowess. The Khuda Aur Mohabbat actor recently shared a video of himself driving around the beautiful Swat valley while singing Tu Mere Saamne from the Bollywood movie Chori Chori.
The song from this 2003 movie originally featured Rani Mukerjee and Ajay Devgn; its vocals were done by Alka Yagnik and Udit Narayan.
The actor's video amassed thousands of views within hours and people along with Indian singer, Alka Yagnik showered Imran Abbas with praise for his beautiful voice.
Read: Here's What Maryam Nawaz Drinks In A Steel Glass, & No, It's Not What You Think It Is!
Abbas shared the video with a caption, "My love for 90s film music is totally unexplainable and when it comes to Alka Yagnik and Udit Narayan, the craziness just hits the ceiling."
Read: Noor Bukhari Freaks Out After A Creepy Stalker Shows Up At Her Doorstep
The legendary singer commented down on the video, saying, "Bohot acha gaatey hain aap (you sing very well), and what a beautiful drive." Imran immediately replied back to her admiration: "Thank you so much. And your voice makes my every journey even more beautiful. Musically yours!!!"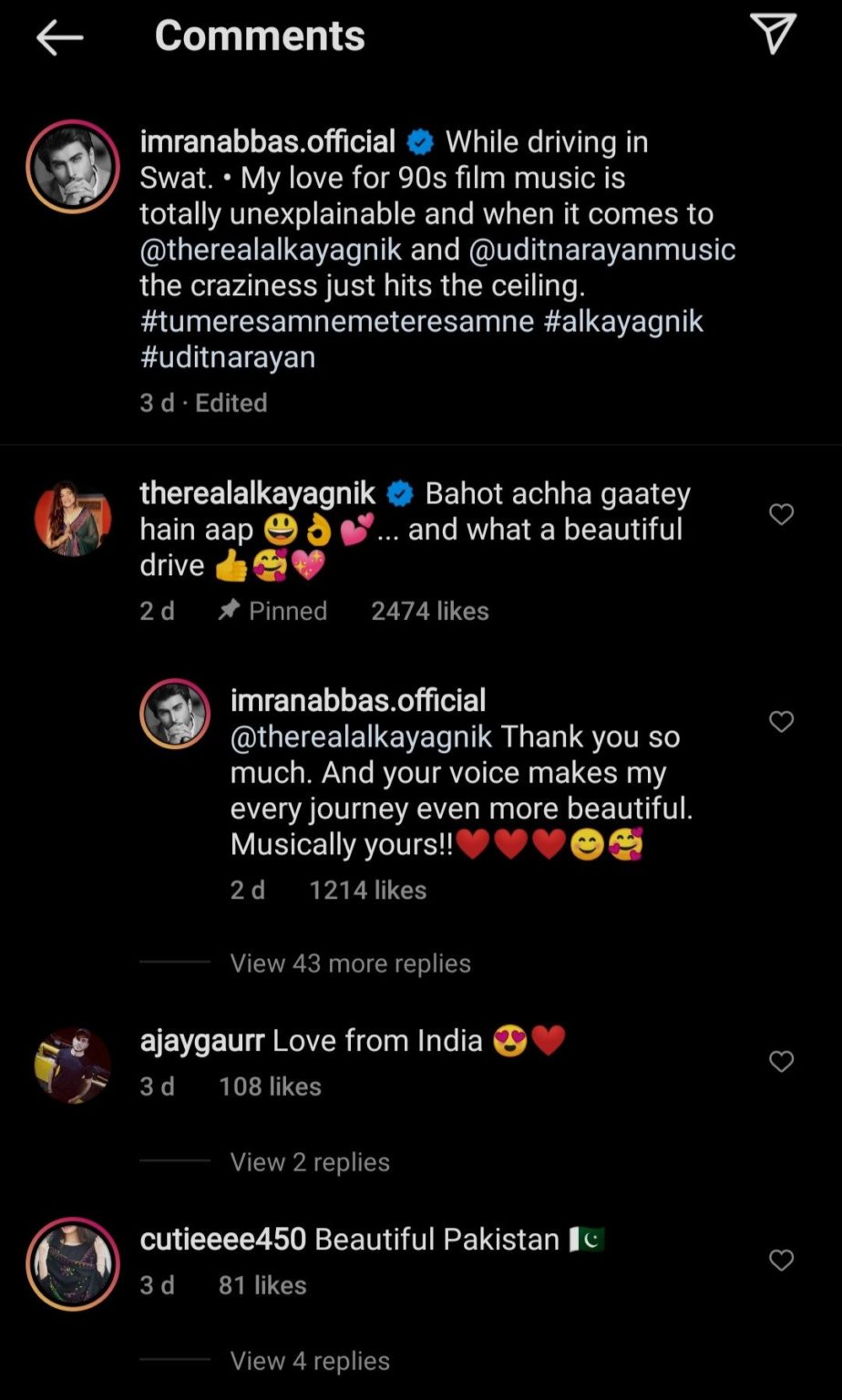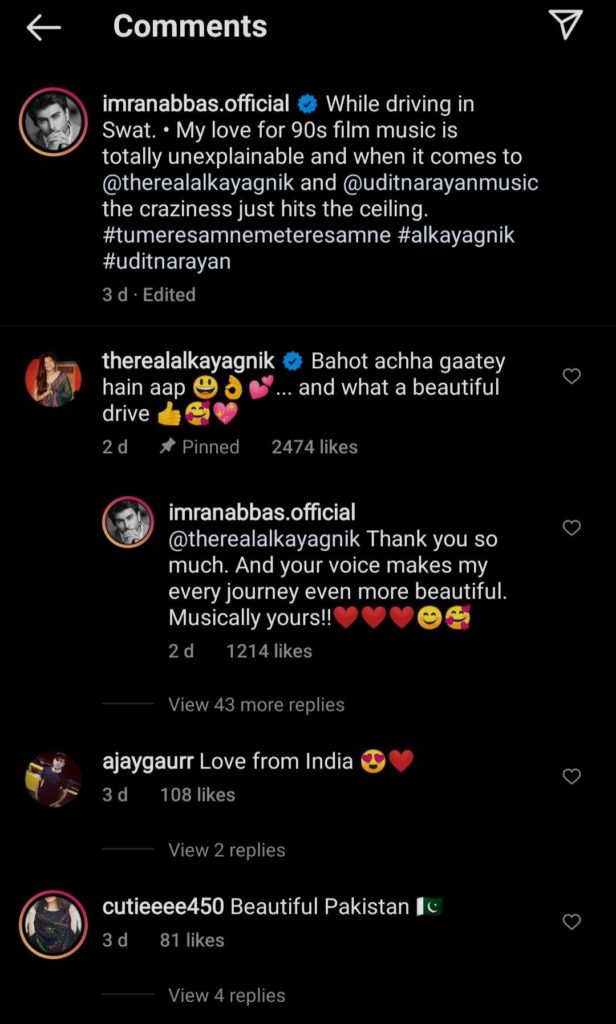 The interaction between Imran Abbas and Alka Yagnik is so wholesome that it makes you feel how music can transcend borders. Moreover, complimenting one another, despite the differences restores your faith in humanity.
How do you like the interaction between the two? Let us know in the comments.