An Indian girl, who goes by the name Gurjiv, recently posted a video of her parents' reaction to her acceptance letter in the college of optometry.
Read: Netizens Fight Back Facebook's Bias Against Palestinian Content; Make The App Rating Go Down!
Sounds pretty average, right? But wait till you get to know the real catch in it because this is not how it went down.
The video, which she posted on Twitter, has now amassed more than 6.5 million views because of how she did it.
So Gurjiv basically tricked her parents into recording this video. She told them they had to read out from a paper with a tongue twister written on it, which will eventually get her extra credits.
So, parents being the cuties that they are, complied to their child's demand, not knowing what it had in store for them.
Read: Memes Reach A New Level Of Funny As The Bitcoin Market Nosedives
As soon as Gurjiv's father began reading from the paper, his reaction went from that of confusion to straight up ecstatic.
The paper read how his daughter had been accepted into a school of optometry and the way he reacted was oh-so-adorable.
I CAN'T EVEN!
Once he'd read the whole statement, he went like I need to read it out loud once again (for posterity's sake).
After he was done reading, Gurjiv's mother also joined in on the celebration.
Meanwhile, their daughter subtly enjoyed the whole show, sitting there in a corner, absorbing all that pride and happiness like real boss!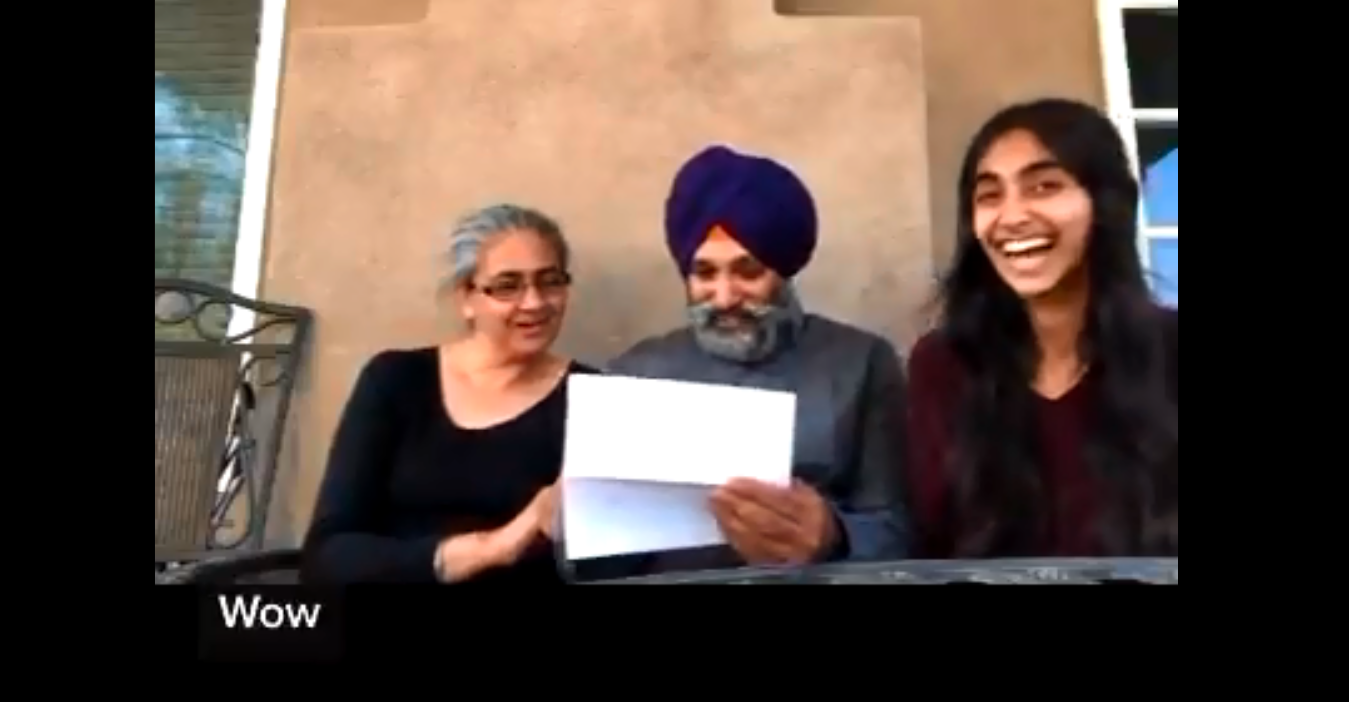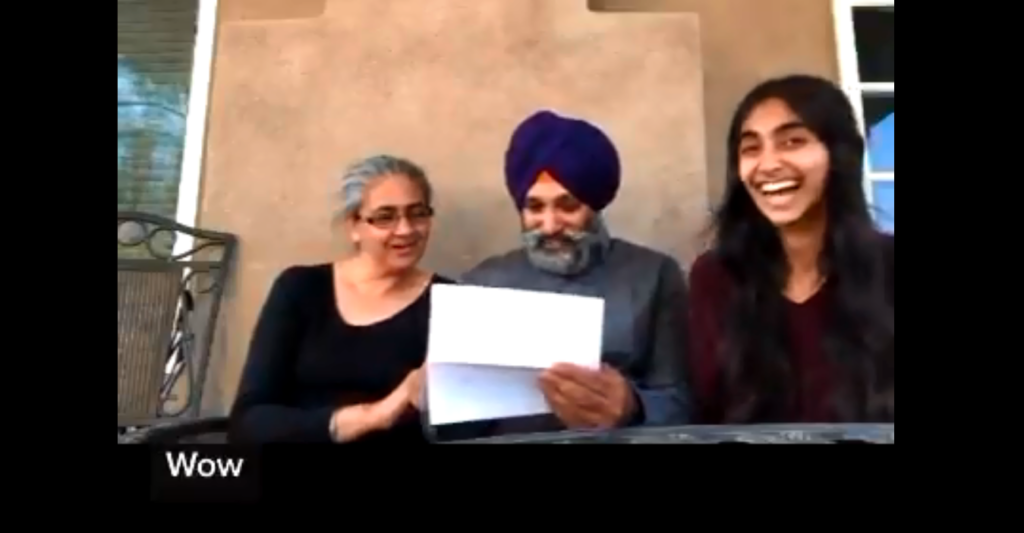 Did you enjoy Gurjiv's parents' reaction to her college acceptance letter? Let us know in the comments.