Iris communications recently conducted a survey to gauge public perception regarding the government's – and by extension, Imran Khan's – performance to combat COVID-19.
The survey was conducted by Iris Communications with 2,400 respondents, all either 18 years or above in 10 cities of Pakistan. The name of the cities, the precise demographics and socio-economic background of the respondents have not been mentioned in the survey report.
The researchers used quantitative research technique. Interviews were conducted telephonically.
Level of satisfaction with the performance of PM Imran Khan regarding control over COVID-19.
The recent survey by Iris communications reveals considerable satisfaction with the performance of PM Imran Khan in managing the COVID-19 pandemic in Pakistan.
As per the results, 71% of the respondents were satisfied while a mere 10% reflected dissatisfaction. 19% of the respondents were "indifferent." to the premier's performance.
A spike in unemployment and a lack of medical equipment for doctors were cited as the leading causes for dissatisfaction.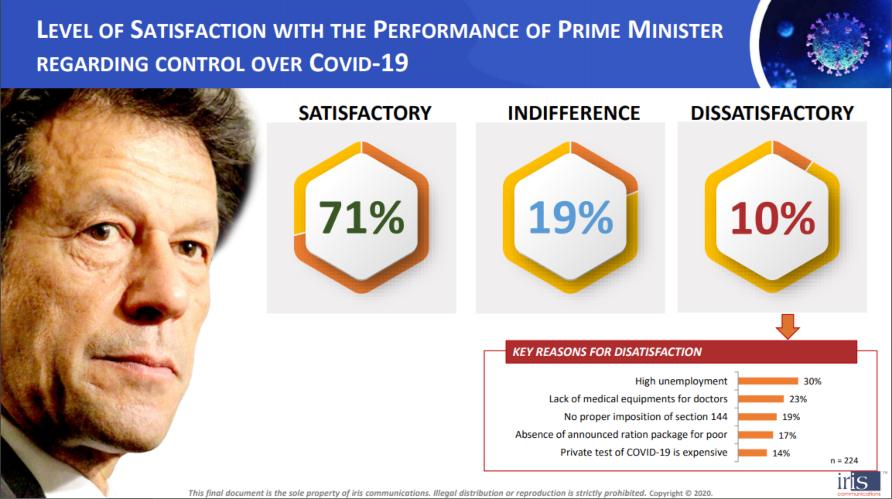 Performance of the provincial governments in controlling the current COVID-19 situation
The majority of the respondents (54%) were of the opinion that the Government of Sindh was most effective in terms of managing the coronavirus outbreak at the provincial level.
On the other hand, 46% and 43% of the respondents believed that Punjab and Sindh governments (respectively) were continuously in touch with the public about the current situation.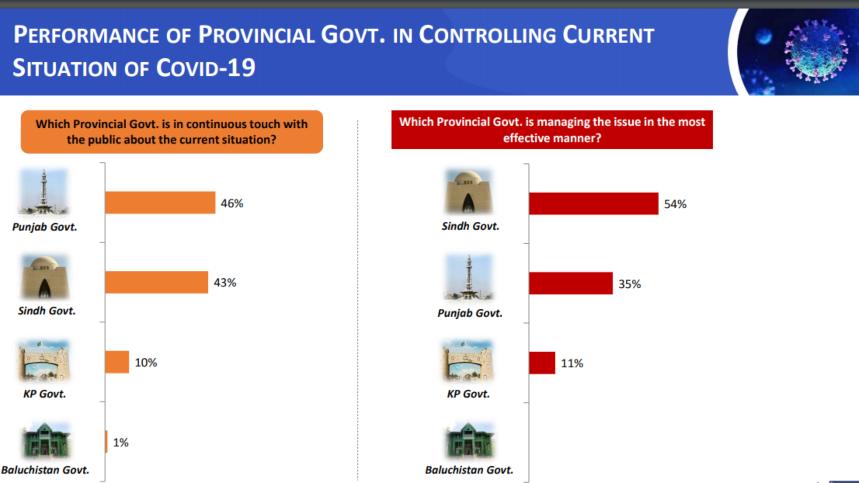 Is the government relief package sufficient?
A whooping 63% of the respondents were satisfied with the government's relief package while a mere 19% recorded their dissatisfaction.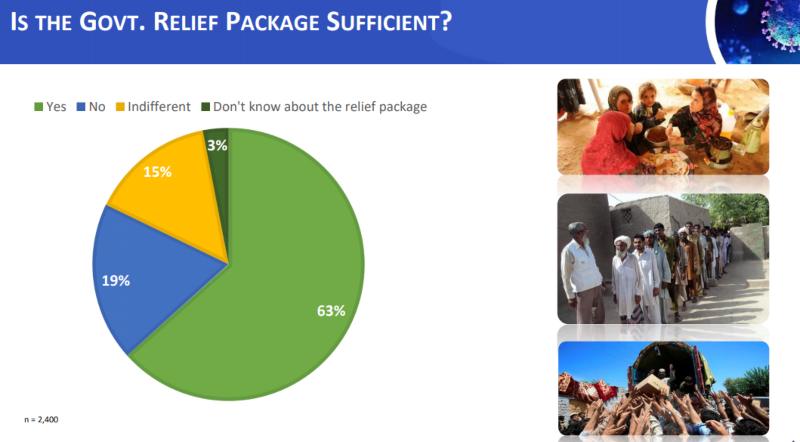 Role of Pakistani media with respect to reporting of COVID-19.
Read: Coronavirus Outbreak Pakistan: Media Needs To Stop Creating Panic & Should Report Responsibly
As per the survey, the majority of the respondents, i.e. 57% believed that the media was creating panic while reporting COVID-19.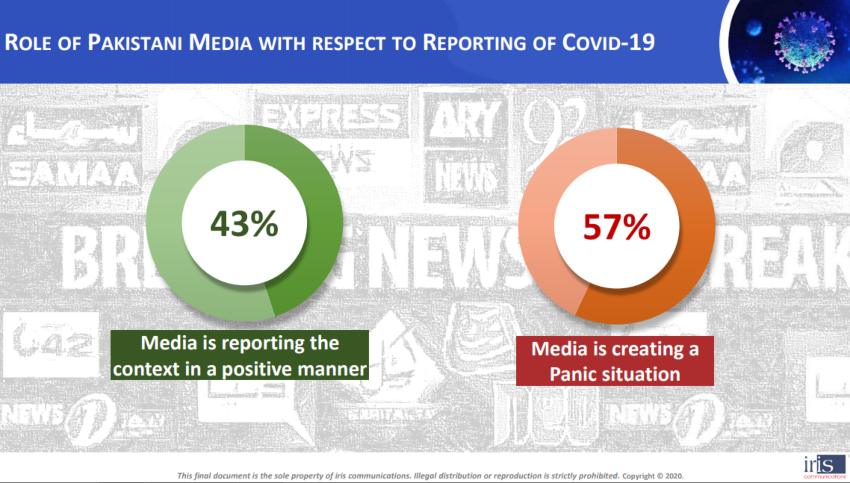 Perceived behavior of the public during the lockdown
Amid the lockdown in the country, several incidents have been reported where people were not taking the situation seriously.
This lack of compliance by the general public also reflected in the survey results where 75% of the respondents said that they "may go out when needed." Only 23% of the respondents shared that they would strictly follow the guidelines of the lockdown.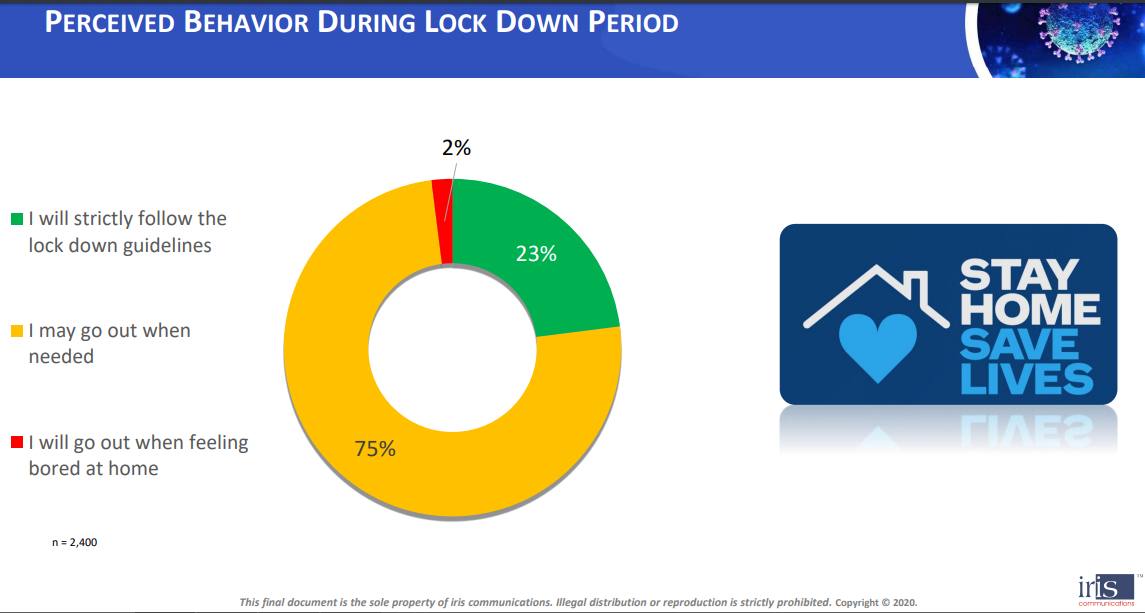 Are you satisfied with Imran Khan's performance to combat COVID-19? Share your views in the comments below!