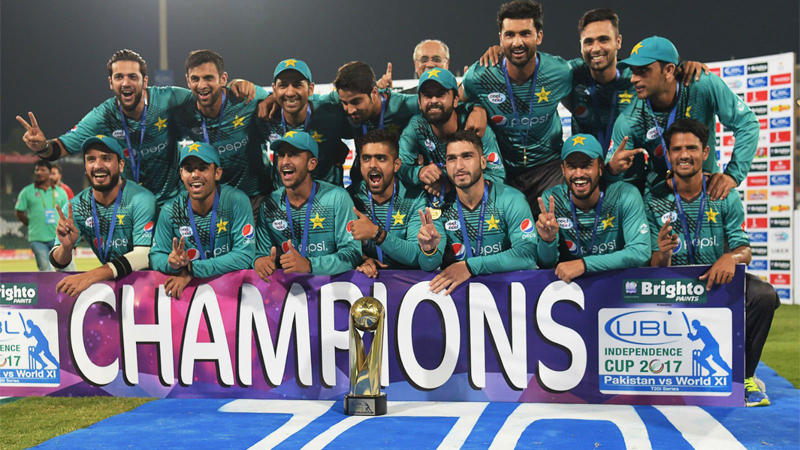 With the help of Allah Almighty Pakistan has finally managed an international cricketing event without an unwanted incident. Here is a look at why and how the development should help not just cricket but sporting activities of any kind in the country.
3. Goes a Long Way in Boosting the Country's Image
After the terrorist attack on the Sri Lankan cricket team in 2009 there was no sporting activity in the country for a pretty long period of time.
Also Read: Independence Cup 2017: These Hilarious Reactions are Cracking Us Up!
Therefore, the success of independence cup allows a boost to the over-all image of the country and permits a better ground to negotiate to people leading different sports organizations in the country.
2. Allows Experience to All Stake Holders Concerned
With no sporting activities in the country for a while, lack of experience became a major factor to deal with for all stake holders concerned (that includes grounds men, spectators, organizers, security personnel etc.). The success of the event hence, allows an invaluable learning experience to different parties and should help in better management of any similar events that take place in the country during the next few months.
Also Read: Pak vs World XI: How Twitterati Reacted
Moreover, the experience should also help in keeping the game alive as it would generate interest among the young people of Pakistan who were able to see some of the best cricketers in business playing in their own country.
1. Promises Financial Benefits in Future
ICC has come out in support of Pakistan Cricket Board (PCB) and if the board can now keep the momentum going Pakistan should soon be able to generate revenue once again from bilateral series and international tournaments in the country.
Also Read: 5 Talking Points from the First Two Games Between Pak and World XI
It is however important that it doesn't stop here and PCB ensures smooth organization of games that play Pakistan is to play next in Lahore with Sri Lanka and the West Indies.