Gigi Hadid uses Shan Masala, WHAAAAT?
So following the Instagram trend 'post a picture of' model Gigi Hadid posted a picture from September 15 of her pantry, with her spices all stacked and marked properly. But here's the catch, in the bottom right corner of that picture, us desis very conveniently spotted Shan Masala packet and lost it completely.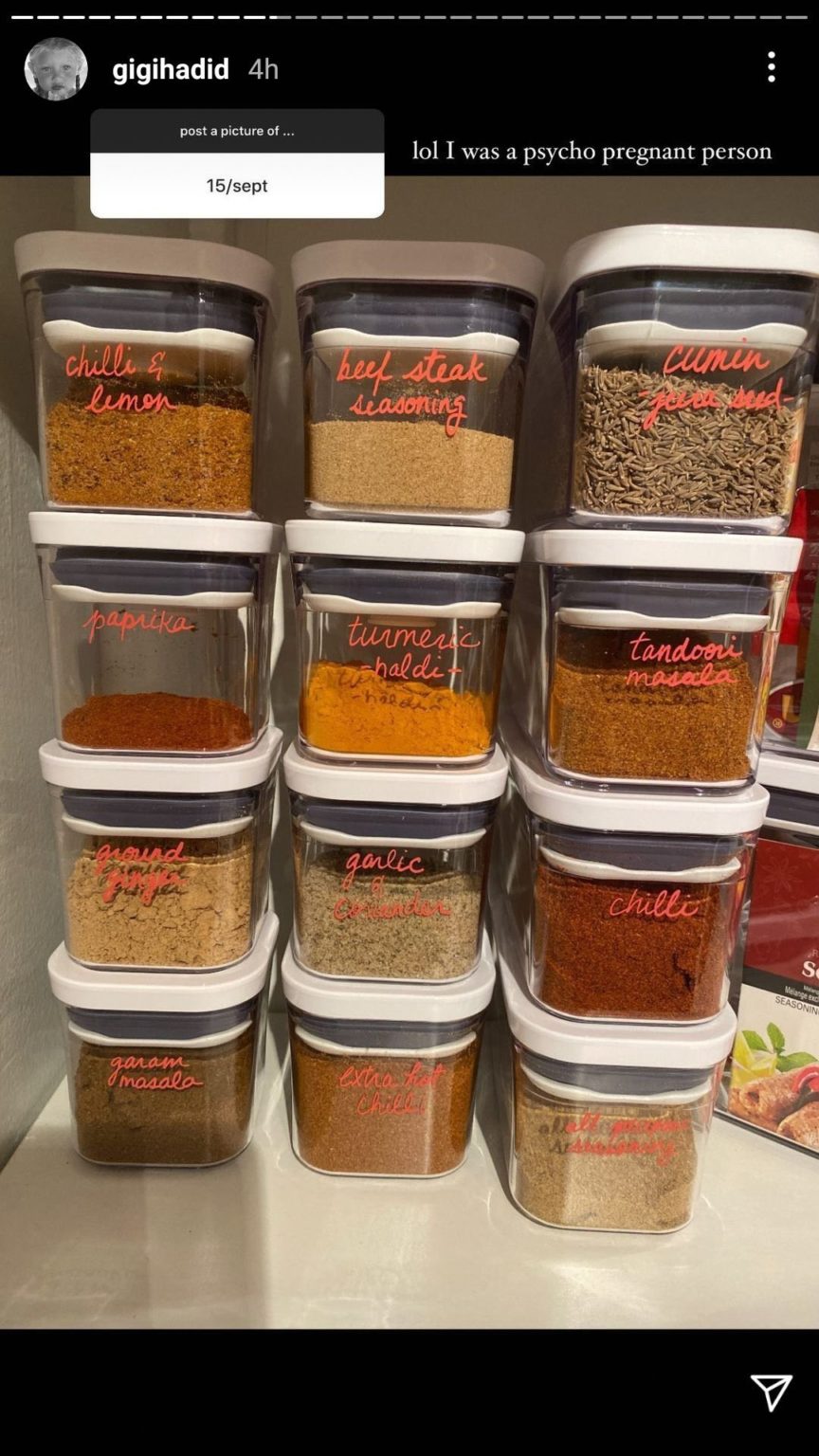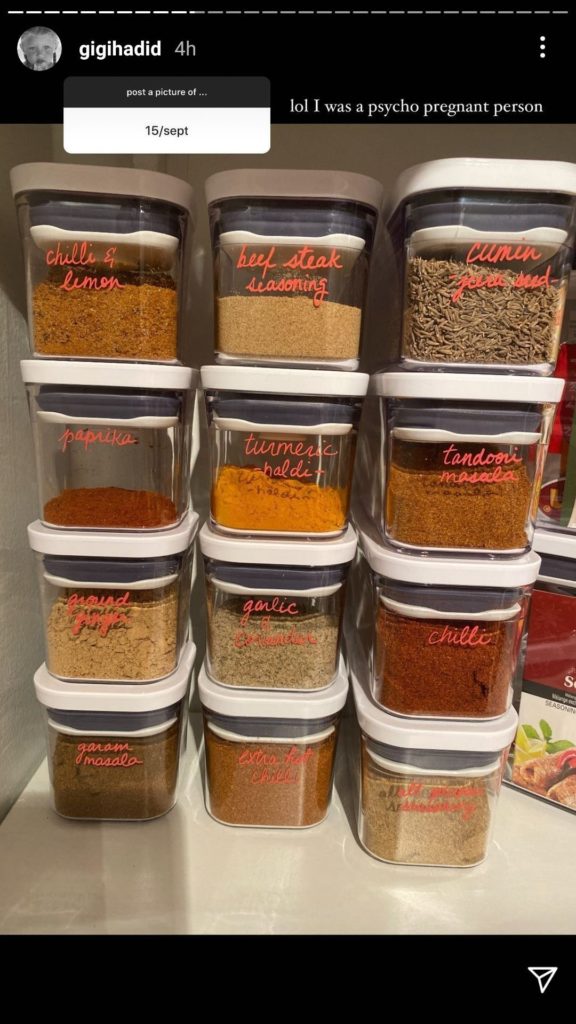 Also READ: Take This Random Pakistani Food Knowledge Quiz To See If You're Desi Enough
Tbh, that's such a flex for us that THE-GIGI-HADID uses Shan Masala, like seriously. Well obvio people went craaazyy sharing their views on the NEWS
IKR, guurl!. Gigi you're such a cutie!
Bruhhhh she's the real OG!
Kia waqayi, Gigi? Share recipe plx.
Aao na jee kabhi khushboo laga kar
Desi aunties will be so proud of your sughrapa.
Nazar e bud door
Some inspo for y'all and me too obvss
Baaji, pleasee!!
Zayn Malik and Gigi are quite often in the spotlight for a multitude of reasons, but this time around the model has got us Desis melting over her Shan Masala stock. Bhayi wah! This looks like Malik has had quite an influence on her that she's started using Pakistani spices in her food. I would also like to appreciate how organized her pantry is. No wonder netizens had a field day after spotting that.
Did this get you excited? Let us know in the comments down below.