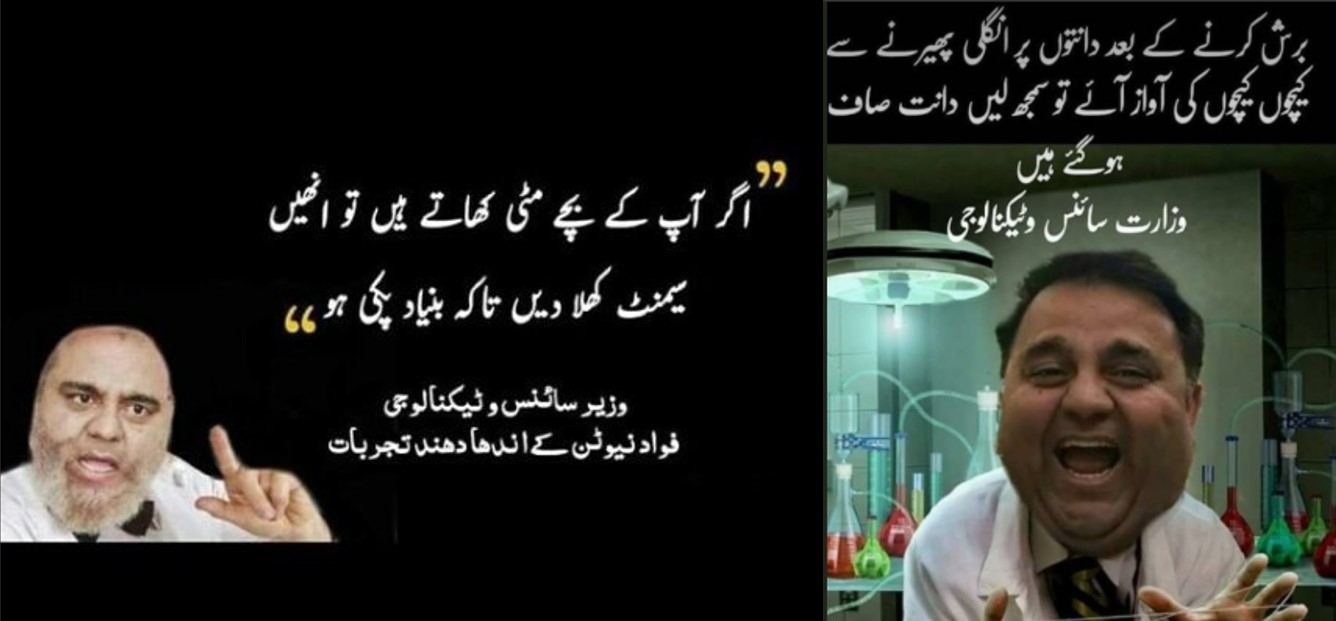 When the federal cabinet was reshuffled about a month ago, the then Minister for Broadcasting and Media, Fawad Hussain Chaudhry was handed over the portfolio of Science and Technology.
Read: The Sword Carrying TLP Protester Is Breaking The Internet With These Insane Memes!
Now that he's no longer heading the Media and Broadcasting Ministry and his media appearances have become less frequent, it seems that Pakistanis are missing Chaudhry and creating piles of memes everyday to keep him alive on the Twitter timeline. Of course, his new portfolio, as the Minister for Science and Technology has become the butt of some serious humour in the process!
Read: #TikTokBan: Indian Twitter Floods With Hilarious Memes After TikTok Gets Banned There!
Fawad Chaudhry memes my friends are quite literally ruling Pakistani Twitter and it's about time you joined in on the fun!
It's incredible how meme-makers have put in so much energy to dig out the most perfect pictures to go with their puns!
There are of course H2O jokes to tickle your funny bone!
There is some obvious commentary on the out-of-control inflation!
This meme makes us go… "Hai kash!"😌
And we finally have the solution for Pakistan's energy crises!
Very practical advise jee! 😜
Here's one that actually makes sense – not! 😆
This one is just plain savage!
In case you wanted a better understanding of the space…🙈🙈
Here's some serious math for you!
This one cracked us up and kept us going for at least a whole minute! 😂😂