Based on the information shared by the Digital Media Wing (DMW) of the Ministry of Information and Broadcasting, a Facebook post that was made from a fabricated account, under the name of Ehsan Ullah Ehsan (former spokesperson for Tehreek e Taliban Pakistan) was employed to threaten the New Zealand team. The post, however, has now been removed.


It is also worth mentioning here that Fawad Chaudhry, Minister of Information Pakistan, during a press conference today pointed out that Abhinandan Mishra, the Bureau Chief of Sunday Guardian had been in contact with Amrullah Saleh, the former Vice President of Afghanistan. Chaudhry also pointed out that the concerned publication broke the news of a possible attack on the New Zealand Cricket team well before the tour was canceled.
Not so long after the article was published, New Zealand's opening batsman, Martin Guptill's wife received an email from ID: [email protected] that threatened to kill Martin Guptill while he was on the Pakistan tour.
Here are the details which suggest it was an email generated from a fake email address:
The Subject email ID is not associated with any Small Message Notifications (SMN).
The email account was generated at 01:05 am, 24 Aug 21 and the concerned email was sent at 11:59 am on the same day.
It was purposefully created to generate threat email only, as no other activity was found on the account.
Proton mail is a secure service; DMW has requested Interpol to assist for further probe.
Even after the repeated malicious attempts, the NZ team did not cancel its tour. Some members of the New Zealand Cricket Team arrived in Pakistan at 2 PM in a chartered flight on 11 September, while the remaining T-20 team members reached the next day.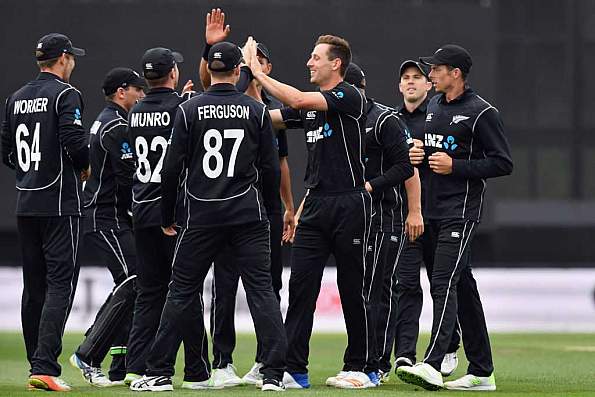 Soon after, a detailed program was issued for both teams to follow till black caps canceled the tour. Both the teams carried out practice sessions from 13 to 16 September (4:30 pm to 7:30 pm) at Rawalpindi Cricket Stadium.
On 17 September, the NZ team expressed concern over a reported credible threat and canceled the tour unilaterally without sharing the details of the said threat. The following day, Interpol Wellington intimated Interpol Islamabad about the receipt of a threat email that was sent to the NZ Police from an email id: [email protected] at 06:25 am (NZ time).
Read: IPL In Trouble After T Natarajan Tests Positive, Fawad Chaudhry Blames India For Threatening The Kiwis
Here's a breakdown of what DMW found:
NZ police received threat email at 06:25 am on 18 Sep 21, (which is PST 23:25, 17 September 2021).
Email

[email protected]

was generated at 18:10, 17 Sep 21 (UTC); 2310 hrs/ 11:10 PM (PST).
Email was sent 15 minutes after ID was created. Hence it was generated for a specific purpose.
Email was sent from an associated device in India using VPN showing IP address/ location of Singapore.
Apparently, the name Hamza Afridi is purposefully used to malign Pakistan, which hints the involvement of Indian agencies.
Subject mobile phone was launched in August 2019 in India; Reliance Jio mobile SIM was registered on this mobile phone on 25 September 2019 which indicates single user.
Social media exploitation revealed that possible user of this email ID is an Indian Omparkash Mishra from Mumbai, Maharashtra.
It is also worth noting here that the timing and text of the threat email suggest that this threat was not the reason for the cancellation of the tour but was issued just after the cancellation to malign Pakistan and substantiate the security concerns of NZ and other touring countries.
It is pretty apparent that the Indian media, journalists, and Intelligence Agencies are involved in a systematic campaign to malign Pakistan based on concocted social media conspiracies that indicate malicious intent.
What do you have to say about the fake emails and troll accounts? Share in the comments.